The Best Coyote Hunting Scopes
Written By
Michael Crites
Licensed Concealed Carry Holder
Reviewed by
Editorial Team
Learn About The Editorial Team
Share:
Products are selected by our editors. We may earn a commission on purchases from a link. How we select gear.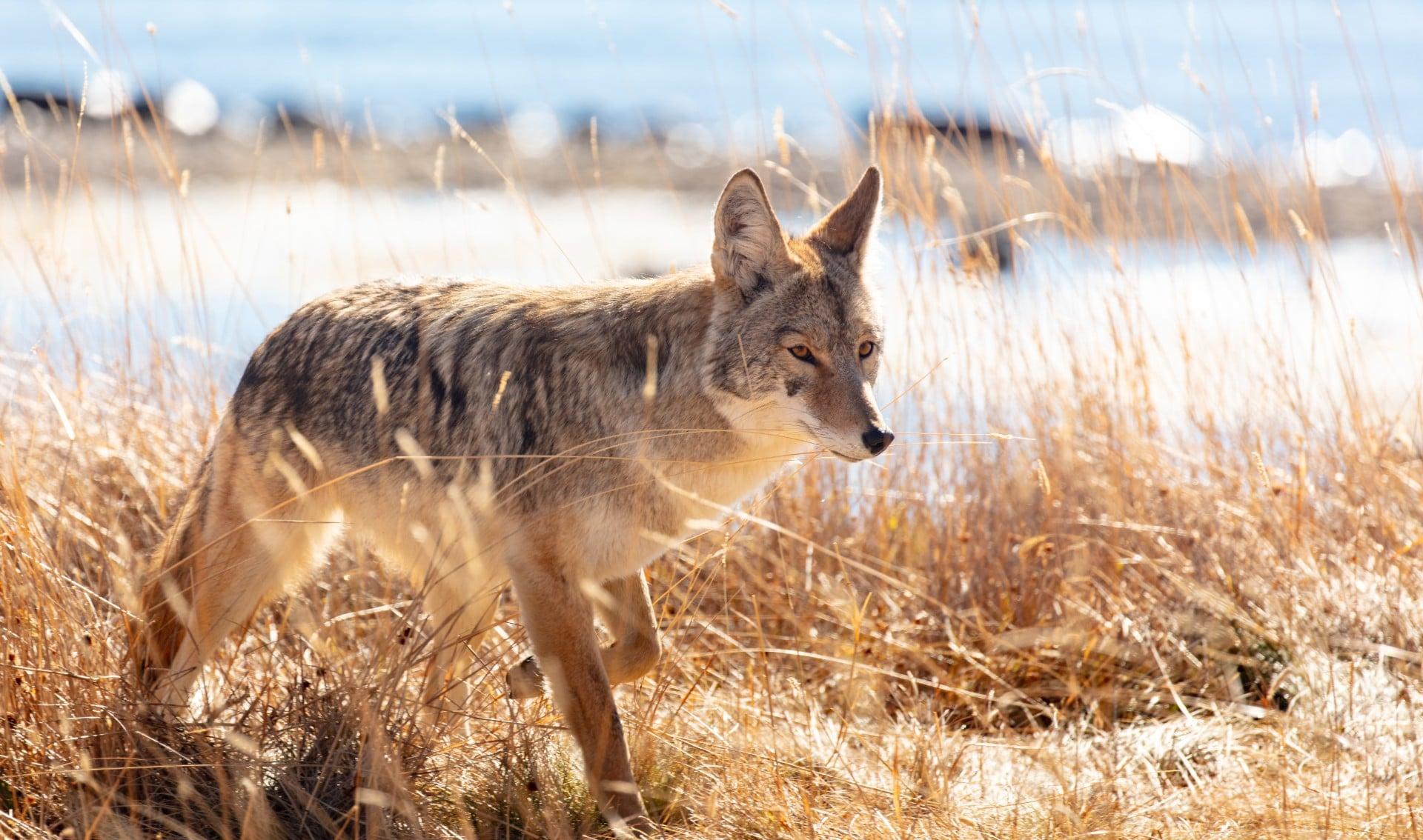 Coyote hunting has become more and more of a necessity in both rural and urban areas due to their rapidly increasing population.
With this rise in coyotes, there have been countless stories and documented incidents of predators attacking domestic animals and livestock. Coyotes are vicious and violent predators who hunt other animals of all sizes. Not to mention, they primarily hunt their prey at night, which is a threat to domestic pets and farm animals.
Whether you are a farmer or rancher trying to protect your livestock, or a worried pet owner trying to keep your pets safe, keeping coyotes off your property is a good idea.
Hence the need for coyote hunting.
However, hunting coyotes around your property can be a challenge, as they are incredibly stealthy, sneaky, and intelligent. These animals also move very quickly, and have great hearing, smell, and sight.
You'll need a scope that both enables you to get on-target quickly before they get away & is designed to work well when these nocturnal predators are active. Without a high-quality coyote hunting scope, it will be extremely difficult to purge your property of these predators, if not impossible.
Considering their nocturnality your success depends on moonlight, reflexes, and a clear bit of glass, the best of which we've detailed in this guide.
Coyote Hunting Scope Comparison
Below is my list of the best coyote hunting scopes. I list the best choices in terms of value, performance, reliability, and cost.
Click on the name to head to the product page, read reviews and check prices or skip ahead to the list of scopes.
| Name | Selection | Magnification | Price |
| --- | --- | --- | --- |
| | Best Overall | 3-9X 40mm | $186 |
| | Budget Option | 3-9X 40mm | $85.19 |
| | Also Great | 1-4X 24mm | $748 |
| | Budget Runner-Up | 2-7X 32mm | $249 |
| | Premium Option | 3-18X 50mm | $1,699 |
Coyote Hunting Scope Reviews
1. Best Overall: Vortex Optics Crossfire
Vortex is a highly reputable optic company that offers many affordable options for aspiring coyote hunters.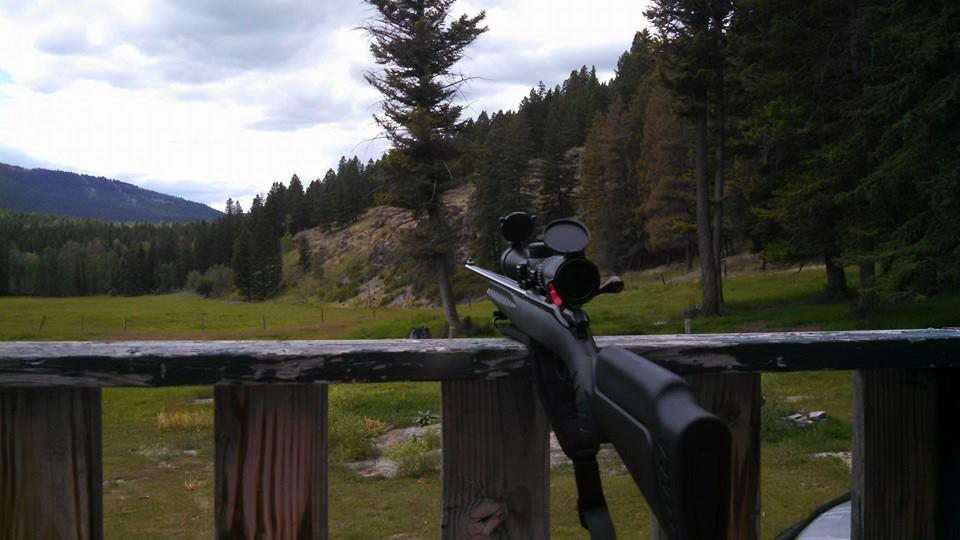 The Vortex Crossfire is at home on bolt guns, semi-autos, and any long gun you could want to use for varmint control.
This scope is commonly used with high-power combat-focused platforms (e.g. the AR-15s, AR-10s, & .300 Blackouts of the world), so it's solidly compatible with basically any rifle you may want to use to hunt coyotes.
The Vortex Crossfire II has a Dead-Hold BDC reticle which allows you to hunt at multiple ranges which is important when coyote hunting given they're not going to want to get close to you.
If you've got to track your prey through the wet or snow this rifle is an excellent option as it's waterproof and made with aircraft-grade aluminum.
Pros
Comes with a long eye relief and quick focus reticle
Anti-reflective material
Simple, lined reticle that's easy to use
Lifetime warranty
Cons
Focus can be a bit finicky
Blue tinted lens but very clear
2. Budget Option: Bushnell Banner Dusk & Dawn
This coyote hunting scope comes with multi-coated optics, ensuring a clear sight picture, and is designed specifically for low-light hunting in pre-dawn and dusk hours.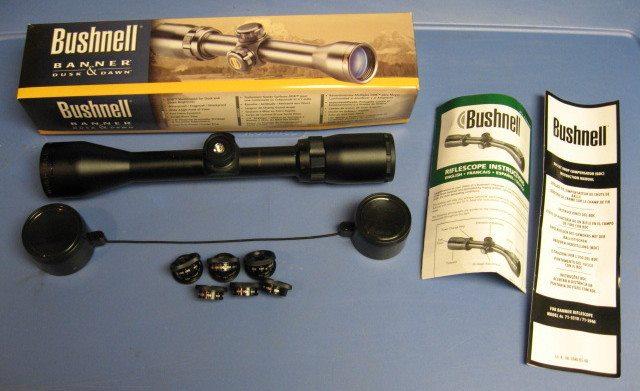 A low-light scope is ideal for coytote hunting.
This scope performs amazingly in low light, which is essential for coyote hunting. In low-light situations, the Dusk & Dawn scope improves your vision at range, well beyond the naked eye, which is a great indicator of its purposeful design.
We also found the 3-9X magnification to be an ideal magnification range for this purpose.
This scope is consistently compared to scopes that cost 3-5 times more, so it's a great option for coyote hunters who are on a budget but still want a quality bit of glass.
Pros
The lens design enables coyote hunters to see their target in dim lighting.
Simple, easy-to-use reticle
Very affordable but still high quality
Cons
The crosshairs on this rifle are on the thicker side, so that is something owners will need to get used to.
This scope has a stiff magnification ring, which doesn't seem to ease up over time.
3. Also Great: Trijicon TR24 AccuPoint
If you're willing to invest in an upscale scope with an illuminated reticle, this may be the perfect coyote hunting scope for you. The Trijicon TR25G scope provides fiber optic battery-free illumination, which means you won't have to tote around a pair of AAs to keep your scope in working order.
Additionally, the illumination doesn't emit light so your objective won't spot you. The green triangle can be a little difficult to see in direct sunlight, but that's less of an issue when hunting in dim-light conditions.
This scope is also anti-reflective to prevent any glow from moonlight or your illuminated reticle, and the fiber optics automatically adjust the reticle brightness to available light conditions.
Pros
Comes with a second focal plane reticle to ensure the reticle size stays constant.
Has long eye relief to protect you from any recoil from a larger caliber.
Backed by a lifetime warranty
Automatically adjusts brightness and contrast to available lighting
Cons
Green triangle rather than a standard red dot, which isn't everyone's preference.
The reticle is an arrow point style, rather than a crosshair
Difficult to see the green triangle in direct sunlight
This scope is water-resistant, not water-proof.
4. Budget Runner-Up: Burris Optics Scout Scope
If you prefer to have both eyes open when coyote hunting, this is an excellent scope. Target acquisition is much faster when using both eyes due to the wider field of view.
The Burris Scout Scope provides an incredibly clear image and is easy to sight-in – with multiple sighting tests giving precise movements with each click.
Pros
The aircraft-grade aluminum is shockproof in case you drop your rifle on accident or are traveling with it.
Comes with a lifetime warranty in case something happens to your scope.
This scope is waterproof and fog proof which makes it perfect for hunting coyotes in the snow.
Cons
Some of our testers report that this scope is harder to calibrate than others, but is still possible to do so.
This scope doesn't come with an illuminated reticle which can be a deal breaker for many people.
5. Premium Option: Vortex Optics Razor HD Gen II
One of the best scopes on this list for precision distance shooting is the Vortex Optics Razor HD Gen II, which is why it's one of the scopes on our overall best scope list. The 6x magnification is great for coyotes and the fast-focus eyepiece ensures you can get on target quickly.
It's great for distance shooting – well beyond 100 yards – as its reticle features high density, extra-low dispersion glass to eliminate blur, mirage, and distortion even at maximum magnification.
Additionally, the turrets have a wonderfully audible click that you can feel, which makes adjustments easy. They also have the L-TEC Turret System which features a locking mechanism to prevent accidental adjustments as well as a visual rotation indicator to avoid losing track of turret revolutions when in the field.
Pros
Anti-reflective glass coating
Apochromatic (APO) lens provides a stunning image through low dispersion glass
Waterproof and fog-proof
Cons
Pricey
The lens cover has a tendency to crack
Complicated crosshair
What to Look For in a Great Coyote Hunting Scope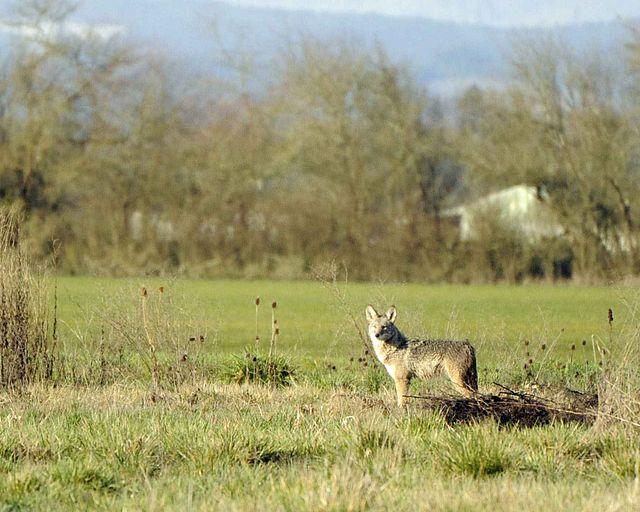 Hunting coyotes with a 357 Mag
There are a few key features you should look for in a rifle scope with an eye toward coyote hunting.
Remember, price matters, but just because a scope is more expensive, it doesn't mean it will be the right scope for your specific need. Don't feel like you need to go over budget or splurge thousands of dollars on a scope – just bear the below in mind.
Engineered for your lighting conditions
As mentioned above, coyotes rarely come out in the day. This means poor light conditions for hunting such a fast, cunning animal.
But, why does this matter when it comes to your scope? Well, if your scope doesn't pull in sufficient amounts of light you won't be able to see the coyote.
A quality coyote hunting scope will pull enough light into the eyepiece for you to see the target well after sunset. This could be by using an oversized objective lens or a scope engineered specifically for dusk/dawn hunting.
If you live in a state that allows hunting at night, these qualities are even more important. Coyotes are incredibly stealthy, especially when they are hunting prey themselves – so you need a scope that gathers enough light to spot them during their preferred hunting hours.
When hunting in poor lighting conditions around a with pets or farm animal in field, clear glass becomes even more important. When your rifle scope's glass is clear it will allow you to get on target faster and get a clearer picture of the target.
Magnification
Ask 10 hunters about the right amount of magnification and you'll get 10 different answers. Many rifle owners debate if magnification is even necessary when it comes to hunting, no matter the animal.
The right level of magnification is absolutely a matter of preference. Things like distance-to-target, astigmatism, and eye strain are all factors.
However, with coyote hunting scopes, you'll want some level of magnification.
Coyotes have natural camouflage with their light brown and white fur, so they are extremely difficult to spot. Even a small amount of magnification will increase your chances of spotting this skilled predator.
A simple, illuminated reticle
You've almost certainly seen overly complex reticles. Whether they are multiple MOA dot reticles or BDC lines, these complexities probably aren't necessary for hunting predators like coyotes, bobcats, and foxes.
You don't need to spend thousands on a reticle designed to help you hit a target at 1,000 yards. We do recommend scope features such as an illuminated reticle to add contrast to your ranging at night as well as a decent field of view so you can track a moving target effectively.
Vortex Optics Crossfire IIThere are only a few cons with this scope – and it'll save you a ton of cash without sacrificing quality – helping you keep unwanted predators at bay.

March 13, 2023 — We've reviewed this guide and stand by our coyote scope recommendations. We've updated images and links where appropriate.
Sign up for our newsletter
Get discounts from top brands and our latest reviews!