Episode 92: Tom Castro, Grand Master USPSA Competitive Shooter, Instructor, & Podcaster
In this episode we speak with Tom Castro, a GM-level competitive shooter, firearms instructor, and ower of Tom Castro Shooting Academy.
Written By
Kenzie Fitzpatrick
Certified Armorer & Instructor
Edited By
Michael Crites
Licensed Concealed Carry Holder
Share:
Products are selected by our editors. We may earn a commission on purchases from a link. How we select gear.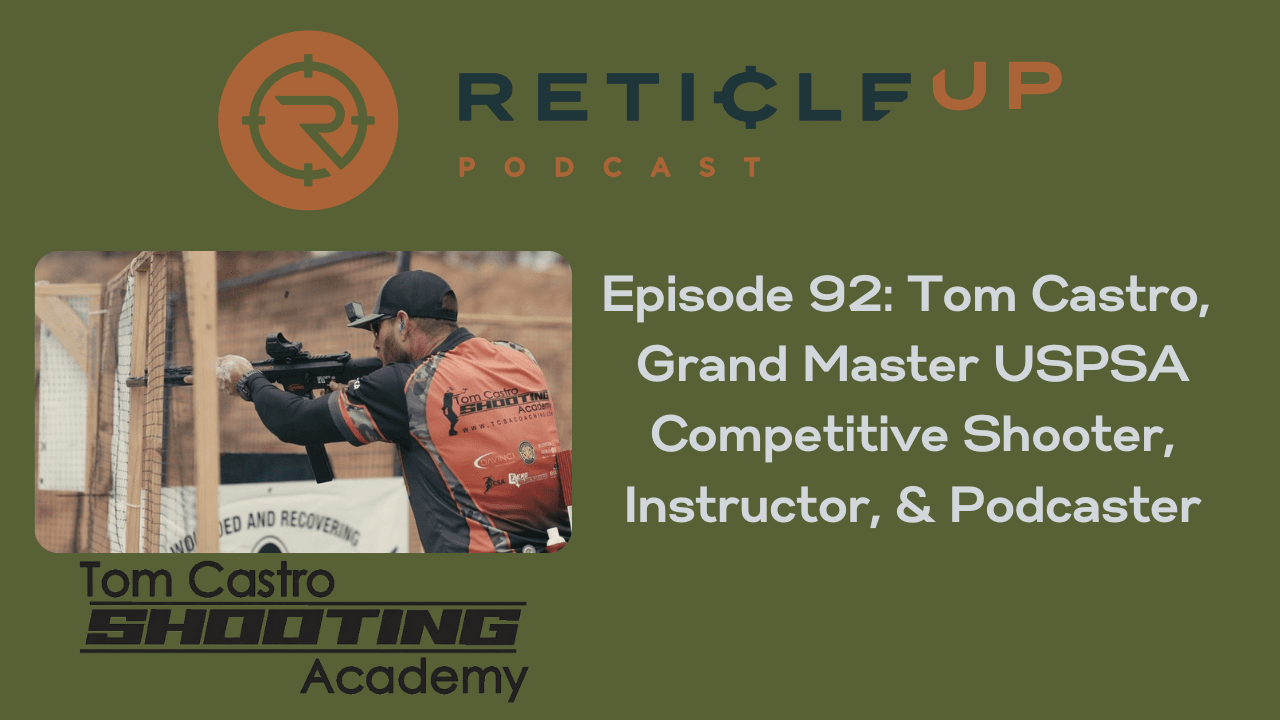 Tom Castro is a GM-level competitive shooter, a firearms instructor, and owns Tom Castro Shooting Academy. In this episode, Tom and I discuss his recent win at the 2023 Pan American Extreme Open, his first SHOT Show experience, and how he physically trains for shooting competitions. We talk about how he can switch divisions and remain competitive in matches. Finally, we talk about content creation, running a podcast, and how shooters can add value to companies.
To learn more and book a class with Tom, visit tcsacoaching.com
The Reticle Up Podcast is where our resident competitive shooting expert, 3 Gun Kenzie, interviews competitive shooters, hunters, fisherman, archers, entrepreneurs, and outdoorsmen.
Come learn as she interviews people from all walks of life, in different shooting disciplines, all across the world, from novices to professionals of all ages.
No matter what, everyone has something they can teach you, so join us on the journey.
Be sure to subscribe to the Reticle Up Podcast wherever you get your podcasts from.
Leave us a review online and be sure to follow us on social media! Follow the host at @3gunkenzie on Instagram, Facebook, and YouTube.