The Best Beginner Hunting Rifles in 2023
Written By
Michael Crites
Licensed Concealed Carry Holder
Reviewed by
Editorial Team
Learn About The Editorial Team
Share:
Products are selected by our editors. We may earn a commission on purchases from a link. How we select gear.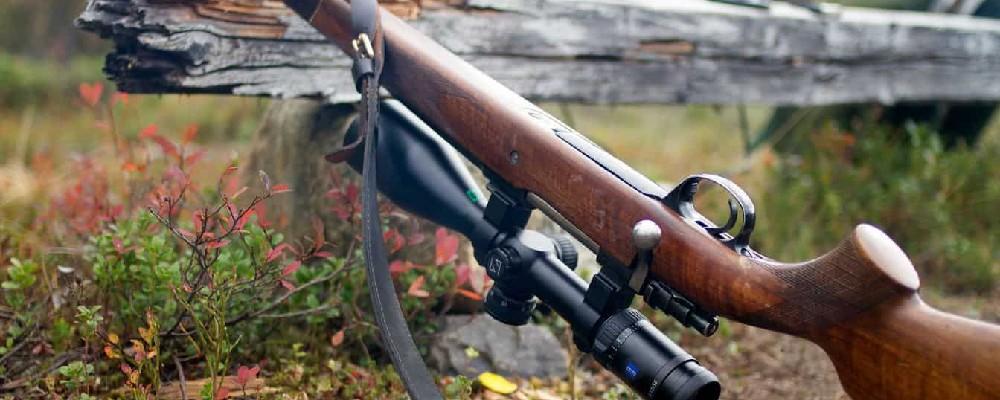 A hunter is, ultimately, only as good as his or her rifle. Yet finding the best hunting rifle for your next expedition can be a trickier business than you might think. With so many rifles on the market these days, you're almost inundated with too many choices – and way too many price points – to make an easy decision.
To find the best hunting rifles, we worked with an expert Pacific Northwest hunting guide, who spent over 10 hours field-testing 8 different hunting-specific rifles in a variety of situations and ranges. After testing this collection in the backwoods of Central Oregon, then on both an indoor and outdoor shooting range, our expert broke provided the below list of the 3 best hunting rifles for most people. From his perspective, these selections offered the best mix of performance, functionality, and price.
Today, let's take a look at some top hunting rifles that our testers love from their own experiences.
1. Ruger American Hunting Rifle Package
This Ruger American rifle is a top-tier piece of equipment for hitting animals above 500 yards. It's chambered with 6.5 Creedmoor to facilitate this kind of hunting, but it also comes with a high-quality Vortex Crossfire II Optic: an excellent scope even by itself. Furthermore, the optic comes with a BDC, or bullet drop compensating, reticle to allow you to instantly calculate for bullet drop across far-range shots.
The trigger is adjustable between 3 and 5 pounds, allowing you to experience a crisp release every time you take a shot. The synthetic stock is lightweight and ergonomic for easy handling and comes with a rubber buttpad to reduce felt recoil even more. Accuracy is unquestionable thanks to the patented "power bedding". This positively locates the receiver and free-floating barrel to increase your hunting results across the board.
The receiver, barrel, and trigger on the Ruger American
Pros:
Comes with scope, magazine, sling swivel studs
Very accurate at a distance
Included scope quality is high
Designed to reduce felt recoil capably
Cons:
The scope may need to be heavily adjusted after receiving
Customer service can often be slow
2. Winchester Model 70 .243 Featherweight Stainless
The Winchester 70 Featherweight rifle is a phenomenal pick due to its construction and features – it's truly a classic "steel and walnut" rifle. For starters, it's an incredibly stable firearm with controlled round feeding for ease of use. It comes with a blade-type ejector that spits out spent cases far from your hands to prevent burns.
Firing the Winchester 70 Rifle from a rest
Pros:
 Includes excellent design
Light at a little over 7 pounds
Corrosion-resistant
Decelerator pad to soak up recoil
Smooth trigger pull
Cons:
A little pricey for beginners
Walnut stock not as durable as composite
3. Remington 700 Bolt-Action Rifle
The Remington 700 high-quality but affordable rifle will be a favorite for beginners to the sport or hunters that need a solid backup firearm. It has a 4+1 capacity overall and is chambered for 6.5 Creedmoor, making it ready to hunt most medium-sized game.
The safety postion on the Remington very neutral
Furthermore, the rifle features a hinged floorplate for better stability and recoil reduction and an ergonomically designed stock made of durable synthetic materials.
To make things even more affordable, it comes with a 3-9×40 scope, meaning you don't have to spend extra cash on an optic. The carbon steel barrel facilitates great accuracy at a distance and won't corrode easily.
Floorplate on the integrated blind magazine
Blind magazine exposed with disassembly
Pros:
Made of durable materials
Features an included optic
Great at reducing felt recoil
Very easy to set up for a beginner
Cons:
Scope quality is fair, not excellent
Limited 4+1 capacity
What to Look for in a Quality Hunting Rifle
Determining what kind of hunting rifle you need before you make a purchase is much smarter in the long run and can save you from spending too much cash on a subpar firearm. But how can you know?
You'll want to stick with standard hunting rounds that Americans have relied on for many years. These are rounds like the .308 Winchester, the 300 Winchester Magnum, the .270, and the 6.5 Creedmoor. Any of these let you be an efficient medium game hunter and allow you to take down animals like deer at 100 yard and beyond. They may not be the ideal rifle for big game, but for most hunters these will be fantastic choices.
But you should also look at other factors.
1. Optics included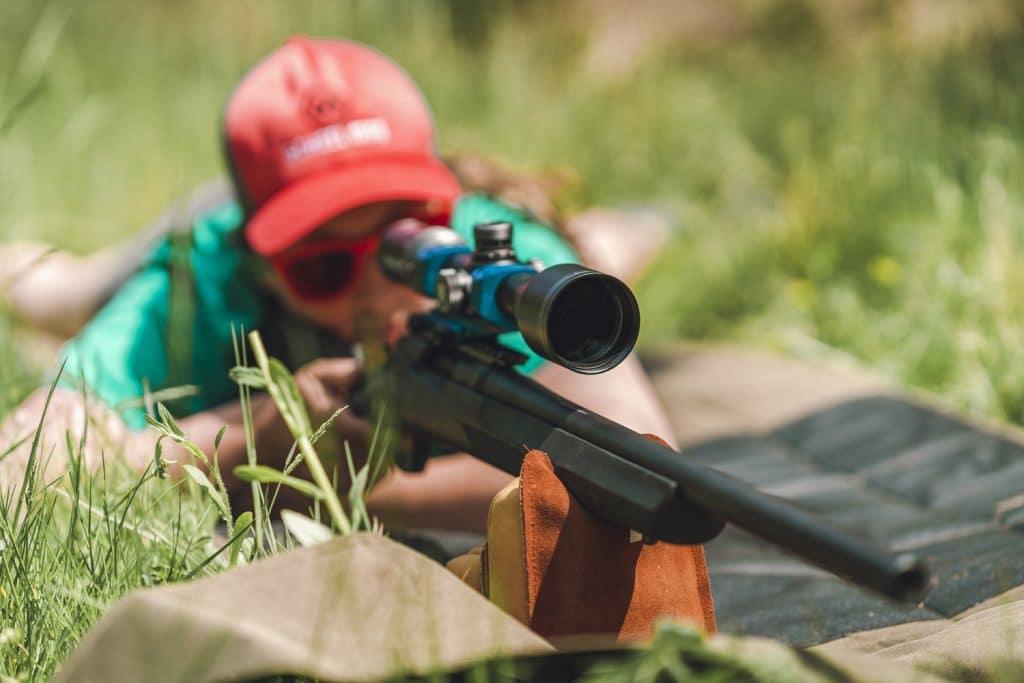 The inclusion of glass with any hunting rifle makes it easy for new shooters to get started -- and many retailers will zero the scope for you right off the sales floor.
Some rifles are great deals because they include optics ready to mount onto their frames. These are excellent in terms of value for money, although you may want to use a favorite optic instead of one that comes out of the box.
2. Feature-set
Some rifles come with three-position safeties or free-floating barrels, which increase your safety and accuracy, respectively. You should always consider what a rifle brings to the table in total, not just the kind of cartridge it uses or the magnification of its scope.
Other nice to haves might be a muzzle brake, specific features like lever action or bolt action rifles, recoil pads, a hammer-forged barrel, or an adjustable trigger system.
3. Customization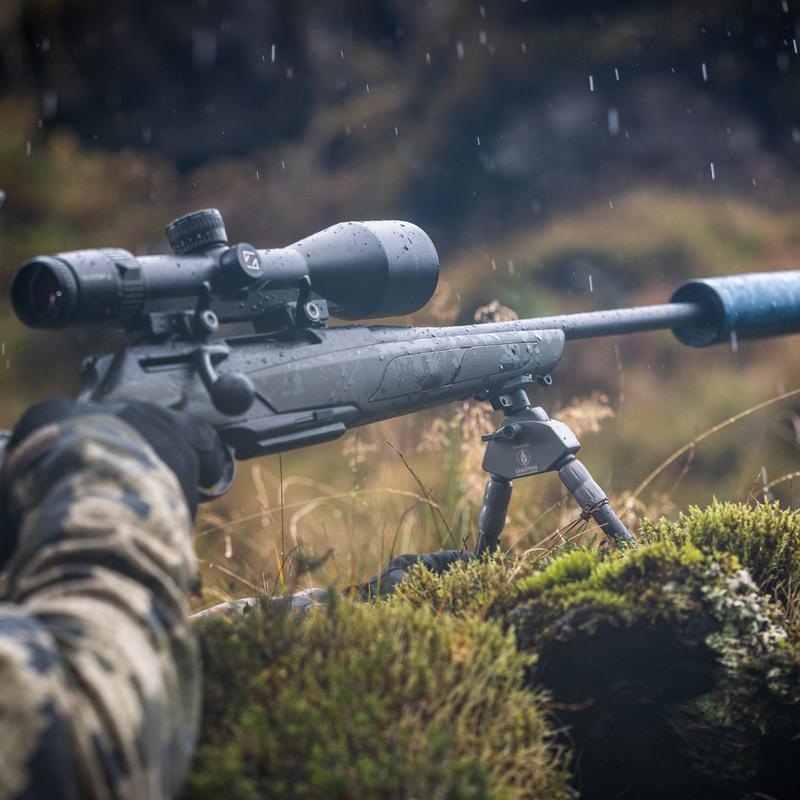 Accessories like a bipod -- like this Javelin Spartan Pro Hunt Bipod -- add utility to any rifle.
If you plan on using a rifle for a long time, it needs to be modifiable to allow for various attachments like optics or other sights. Pick up a rifle that is at least somewhat customizable if you have any interest in this aspect of the sport at all.
4. Weight
What we're really discussing is overall rifle comfort. Some firearms are easier to carry over long distances and may have several strap attachments. Others might have really ergonomic grips. Either way, most hunts take place over several consecutive hours at a minimum. Be sure to get something you can stand to hold for at least that amount of time.
All in all the Winchester 70 Featherweight Rifle demonstrates what most folks will want from a capable hunting rifle that can handle most situations. Its optimal build and excellent chambering allow it to tackle smaller and larger animals alike, and everyone can benefit from its free-floating barrel and enhanced, recoil-reducing construction. The others are also great, but this firearm has hardly any significant downsides.
However, you might favor a different type of hunting rifle. Maybe you want something chambered differently or with different features. Whatever the case, remember to think about what we discussed before you make a purchase. It's the best way to guarantee that you get a firearm that is perfect for your hunting needs. Good hunting!