More on the Remington 700 Alpha 1
Written By
Michael Crites
Licensed Concealed Carry Holder
Reviewed by
Editorial Team
Learn About The Editorial Team
Share:
Products are selected by our editors. We may earn a commission on purchases from a link. How we select gear.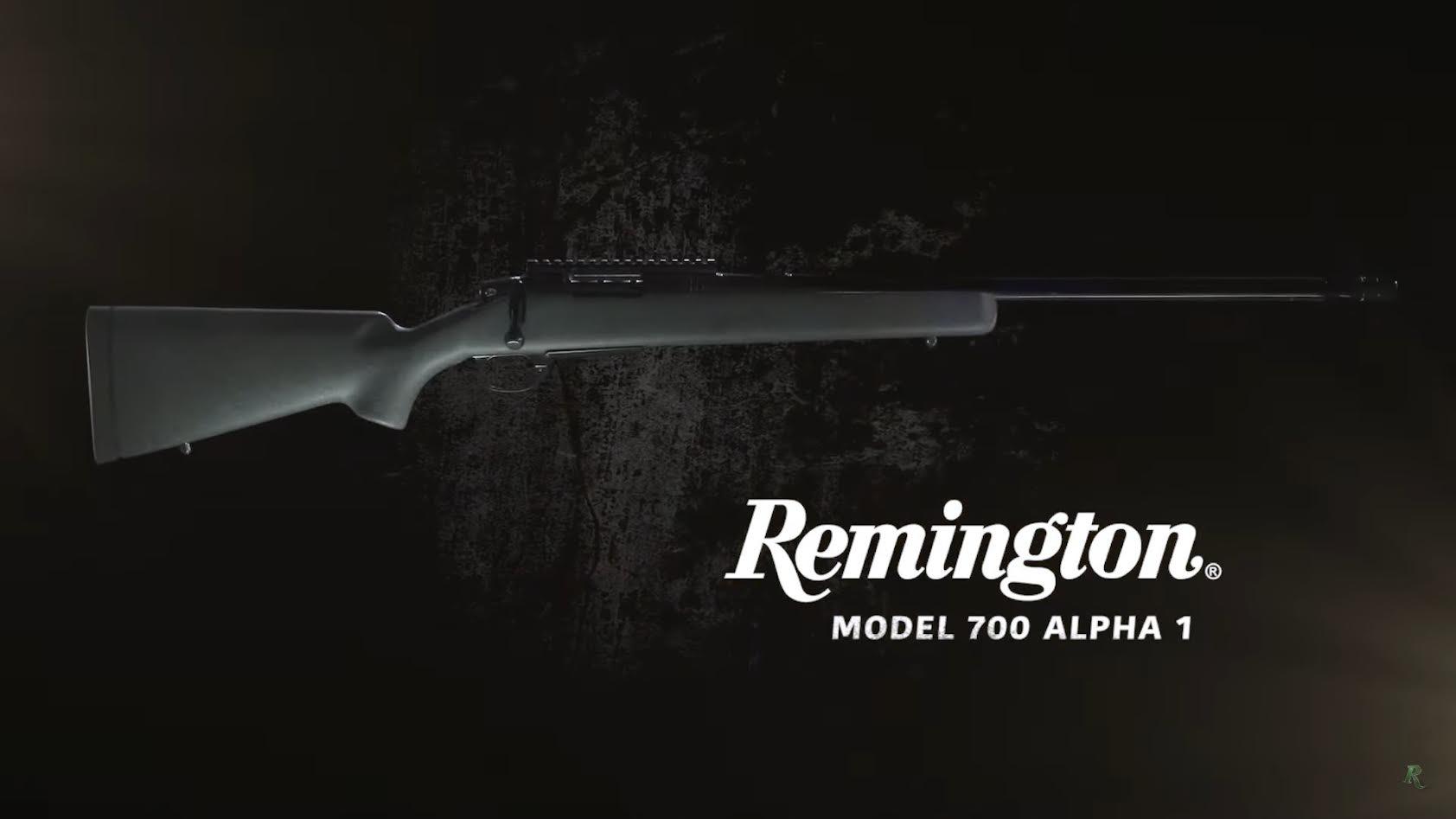 As mentioned last week, the "new" Remington, technically an outfit called "RemArms" on paper rather than Remington Outdoors (which dissolved in 2020), is making its first new rifle model. In development for the past year, the Remington 700 Alpha 1 has been kind of hush-hush, but now the company has released information directly on its features by way of a YouTube video with a decidedly stirring soundtrack.
It is now confirmed the rifle includes a blue printed action with a bolt of an improved modern design, uses aluminum Oberndorf bottom metal with longer internal magazines, is fitted in an A.G. Composites carbon fiber stock, and carries a Timney Elite Hunter trigger with a straight trigger.
The hammer-forged fluted barrel ends in an 11-degree target crown and is threaded for suppressors and brakes. You've also got an optics rail with 8-40 mounting, and a round receiver that includes an external bolt release. The spiral fluted bolt has a one-piece body and is modular to accept different handles.
How about calibers, price, and availability? Nope, still no word, but we'll keep sniffing around.