New: Extar EP45 PCC
Despite the brace controversy surrounding large format pistols Arizona's Extar USA took the time to reintroduce their EP line of large format pistols in a new caliber: .45 ACP.
Written By
Michael Crites
Licensed Concealed Carry Holder
Reviewed by
Editorial Team
Learn About The Editorial Team
Share:
Products are selected by our editors. We may earn a commission on purchases from a link. How we select gear.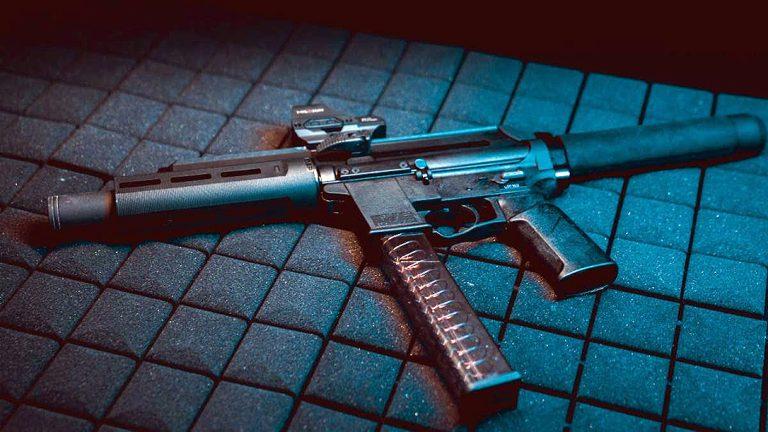 Arizona's Extar USA has been around since 1995 and specializes in making very lightweight guns through the "miracle of polymer injection molding." A few years back, they introduced the EP9, a simple blowback operation pistol in 9mm that used Glock double stack mags, an M-LOK handguard, and AR-15 style controls, with the gun sold complete with an SB Tactical SOB pistol brace.
Well, braces are so 2022 and officially an endangered species due to the ATF so Extar dropped them from the EP series but took the time to reintroduce the large format pistol in a new caliber: .45 ACP. Like the EP9, it uses Glock pattern mags and a direct-blowback action. A 6.5-inch barrel gives an overall length of 23.8 inches and a weight of just 4.5 pounds. For those who like quiet time, the barrel is threaded 5/8-24 and .45 ACP is subsonic. While it doesn't have a brace, it does still have a brace extension and also comes with a single-point sling attachment.
MSRP is $499.95