News: GX4 Safety Notice, New Colt 1908, Ruger LC Charger 5.7, SA Saint Law Folder
This week in gun news: Taurus issues a GX4 safety notice, U.S. Armament Corp announced a run of Colt Model 1908 Pocket Hammerless, Ruger converts its 5.7x28mm LC carbine to a large format pistol, & SA adds a Law Tactical Folding Stock Adapter to its Saint rifle.
Written By
Michael Crites
Licensed Concealed Carry Holder
Reviewed by
Editorial Team
Learn About The Editorial Team
Share:
Products are selected by our editors. We may earn a commission on purchases from a link. How we select gear.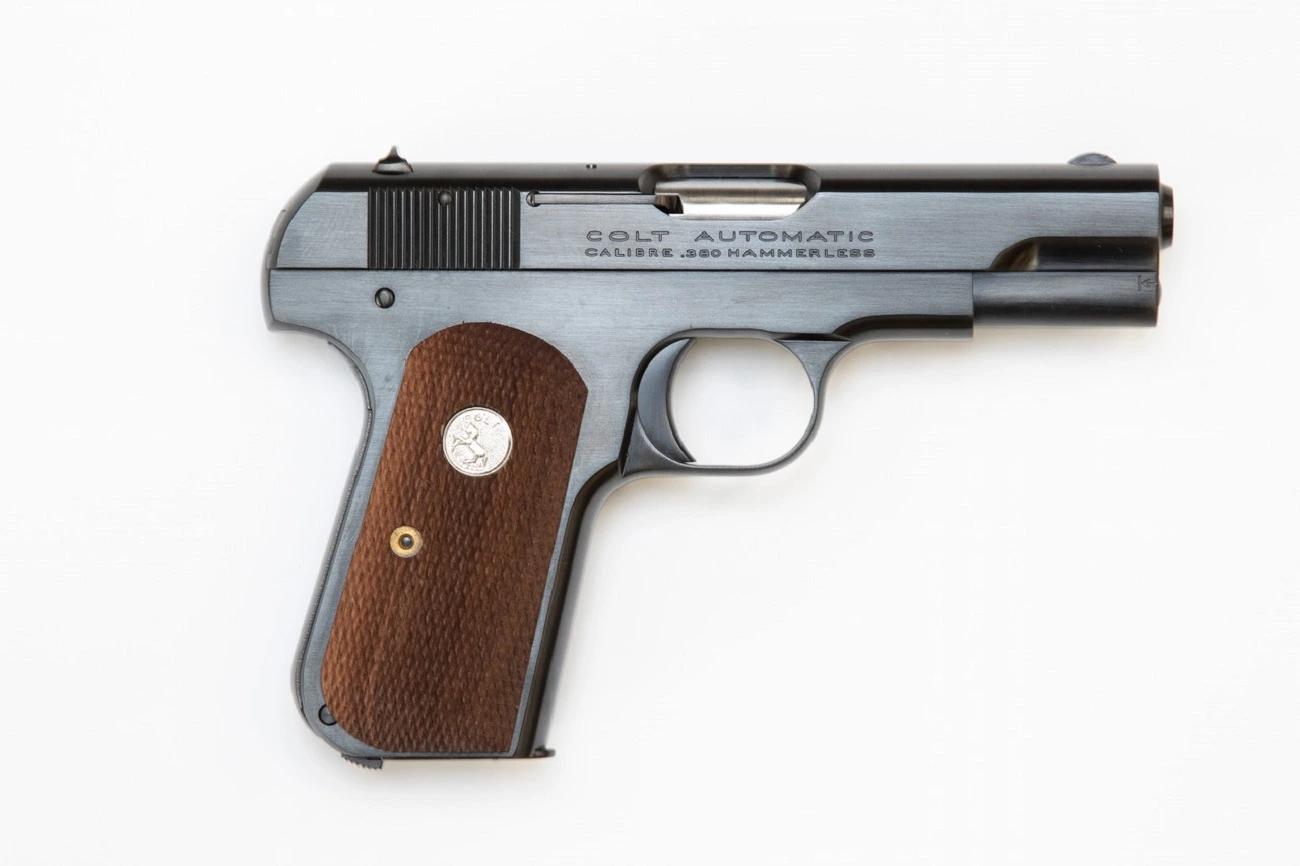 Taurus GX4 Safety Notice
Taurus says that some (not all) "GX4 pistols assembled and sold only in the United States may, under certain circumstances, discharge when dropped."
If you have one, they advise you to "safely unload and stop using your GX4 IMMEDIATELY. Failure to observe this warning may result in injury or death to you or others."
The next step. Check your pistol's serial number to see if it is affected and proceed from there.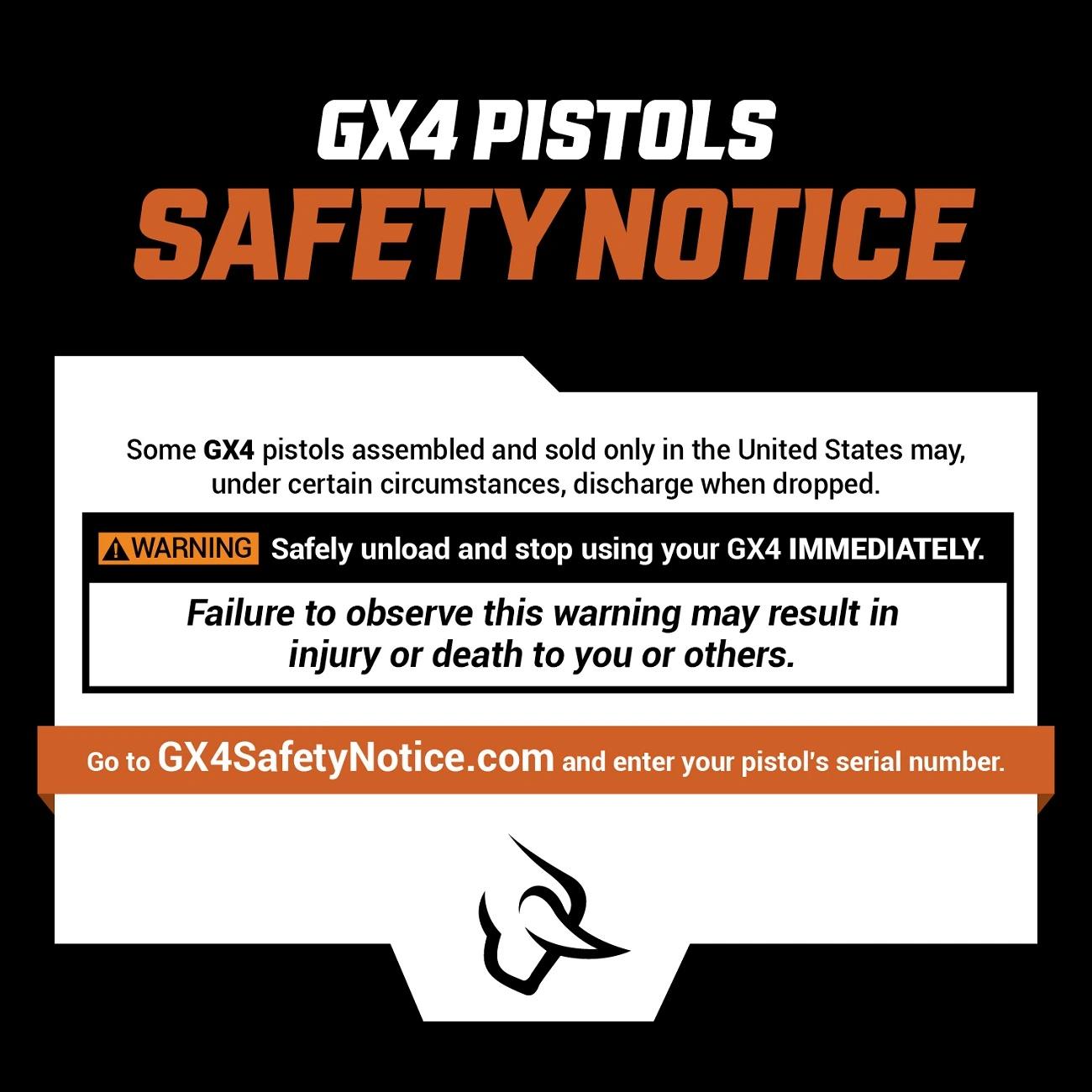 New Colt 1908 Pocket Hammerless models available
U.S. Armament Corp, a small Pennsylvania gunmaker, just announced another short run of 300 of John Browning's Model 1908 Pocket Hammerless models has been made under license from Colt. This is something they have been promising for over two years.
Whereas Colt produced these in-house between 1908 and 1940 and a small batch (serials 134,500-138,000) were made for the military in WWII and thus marked "U.S. Property," the assembly line has been shut on these for a long time. USAC previously made a small batch of 1908s that were sold via Colt.
The price on these reborn classics is set at $2,100, which sounds a bit high when you consider the Blue Book on a vintage Colt 1908 in 100 percent mint condition is listed as $1,800.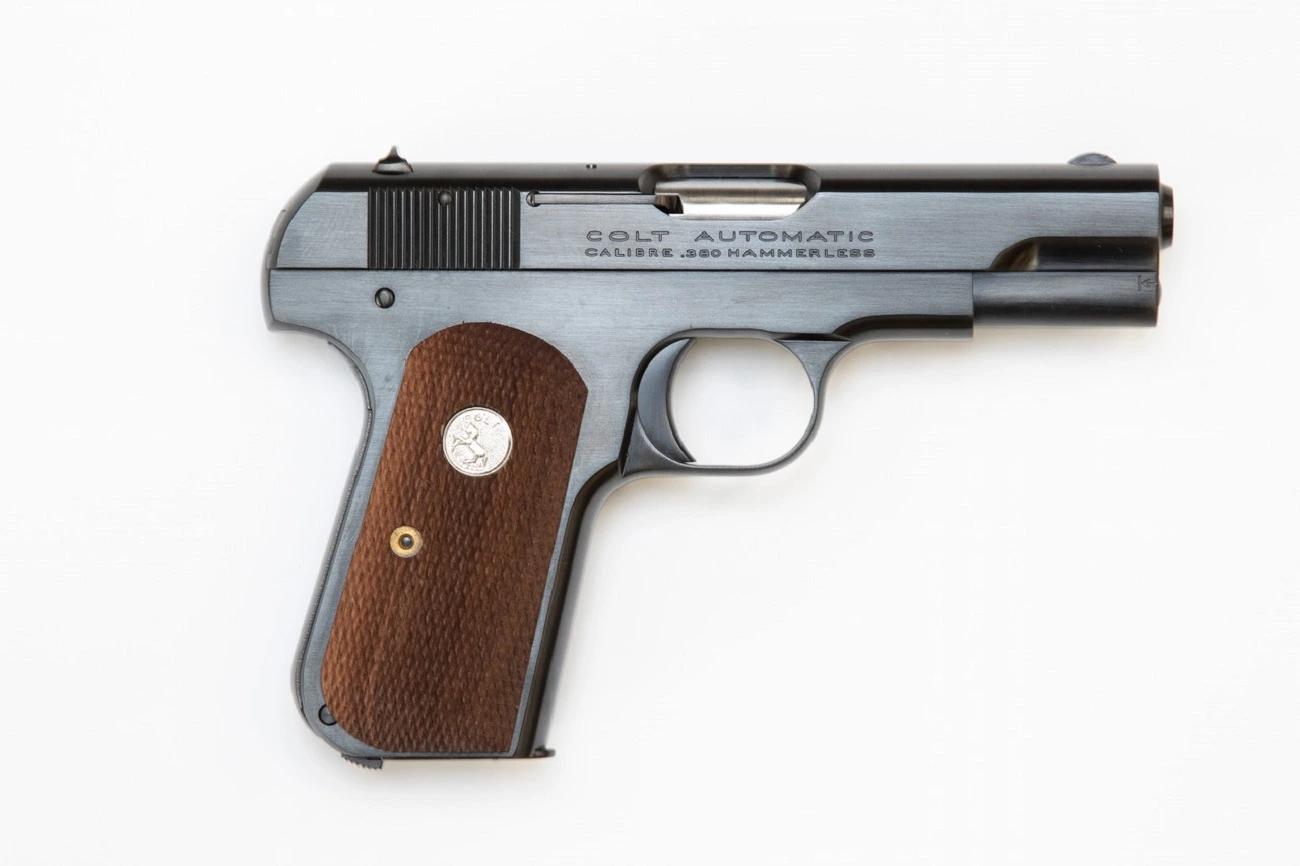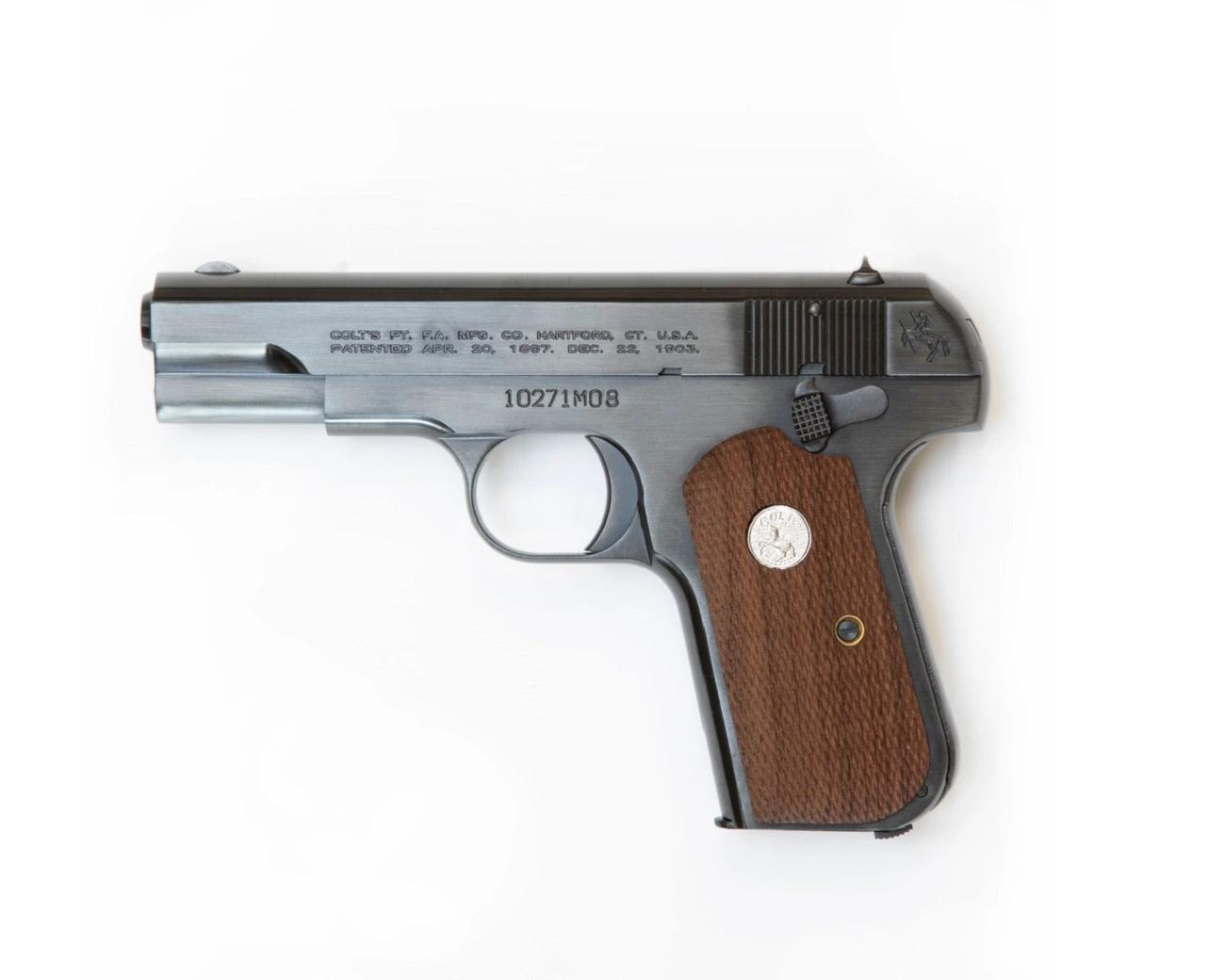 Ruger LC Charger 5.7
Borrowing the name used for the 10/22 pistol, Ruger has converted its 5.7x28mm LC carbine to a large format pistol, dubbed the Ruger LC Charger. The big difference is that it leaves the old 16.1-inch barrel (and stock) behind in favor of a 10.3-inch threaded barrel. It still runs an ambidextrous manual safety, and a reversible magazine release and uses the same magazines and controls as the Ruger 5.7 as with the standard LC Charger.
Overall length is 16 inches while all-up weight is about four pounds. MSRP is $999, which is less than Diamondback's DBX, which it is a dimensional match for.
This comes as the Ruger 57 is quickly gaining lots of market share in its caliber, and the price of 5.7x28mm ammo has dropped to as low as .50 cents a round, which is less than half of what it was going for two years ago. If the pistol brace ban goes away, these are probably going to sell like hotcakes.
Logically, the LC Charger has multiple QD sling sockets and a rear Pic rail for attaching, um, whatever.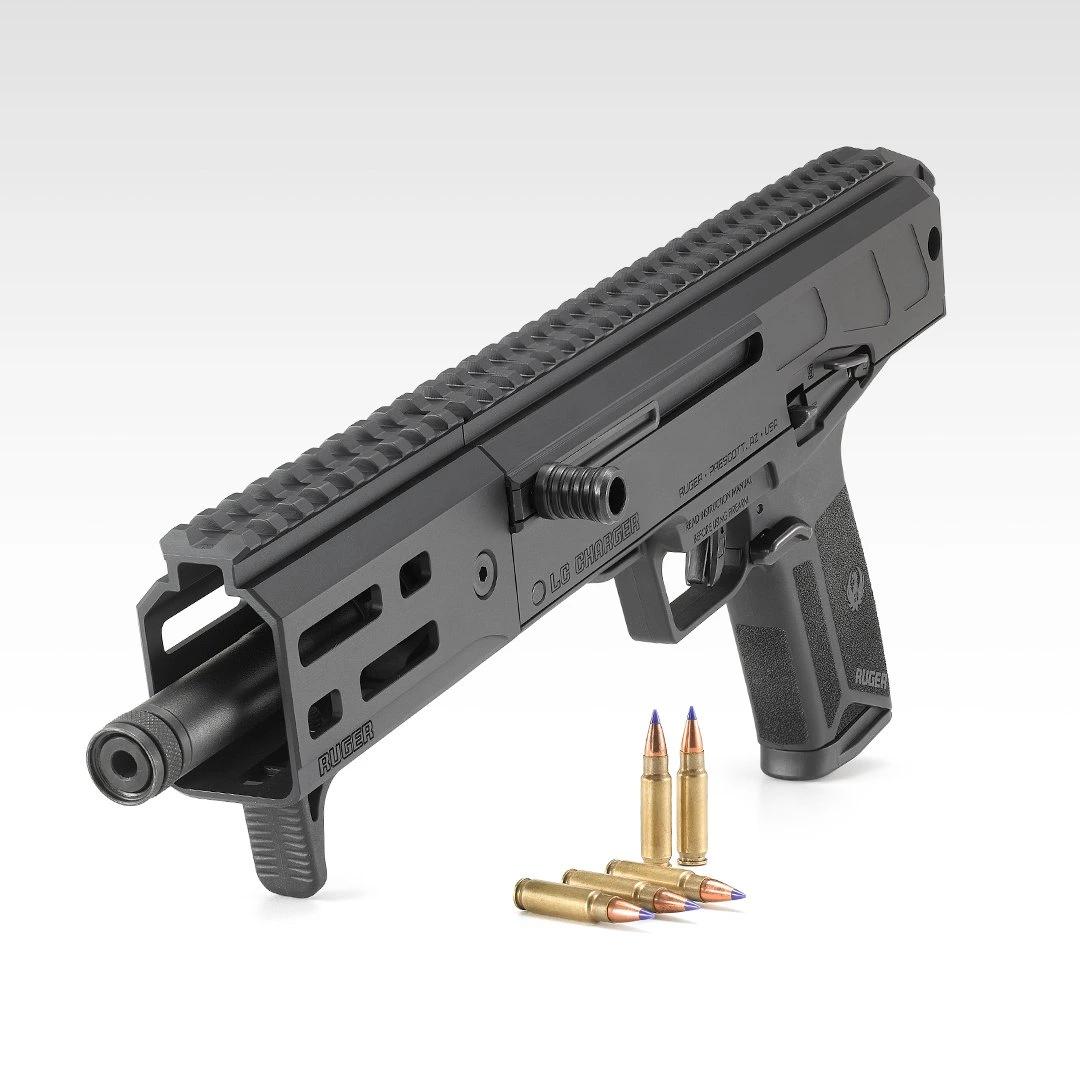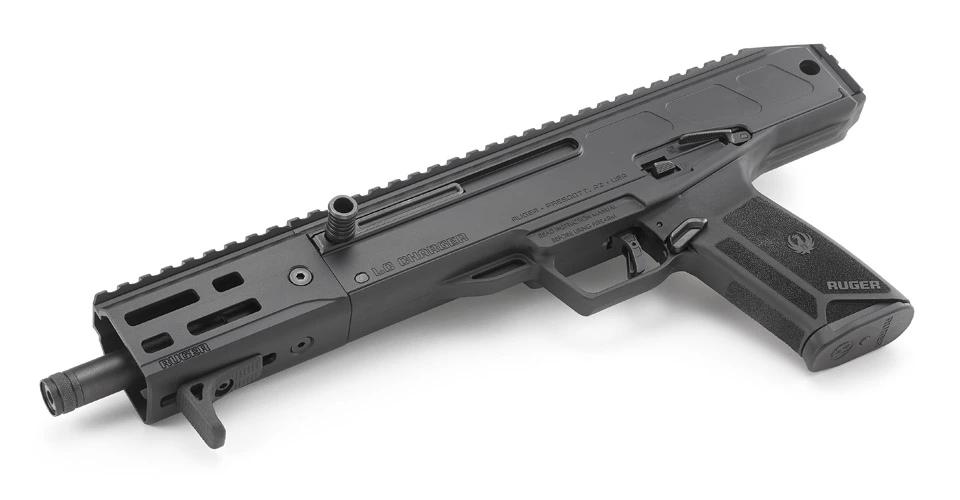 Springfield Armory Saint Law Folder
Springfield has updated its standard Saint Victor 5.56 rifle with a factory-installed Law Tactical Folding Stock Adapter that allows it to fold to a more compact 26.5-inch length for storage (not use).
This is compared to its standard 38-inch configuration with its 16-inch CMV, Melonite 1:8-twist barrel. All other features are the same including a direct impingement mid-length gas system, "H" heavy tungsten buffer, B5 grip and trigger guard, ambi safety switch, and mil-spec receiver extension.
The thing is, when you consider the price of a Law Tactical folder assembly ($229 at Brownells), and a standard Springfield Armory Saint Victor (MRSP of $1,150), um, the ask of $1,363 from Springfield seems a break-even at best.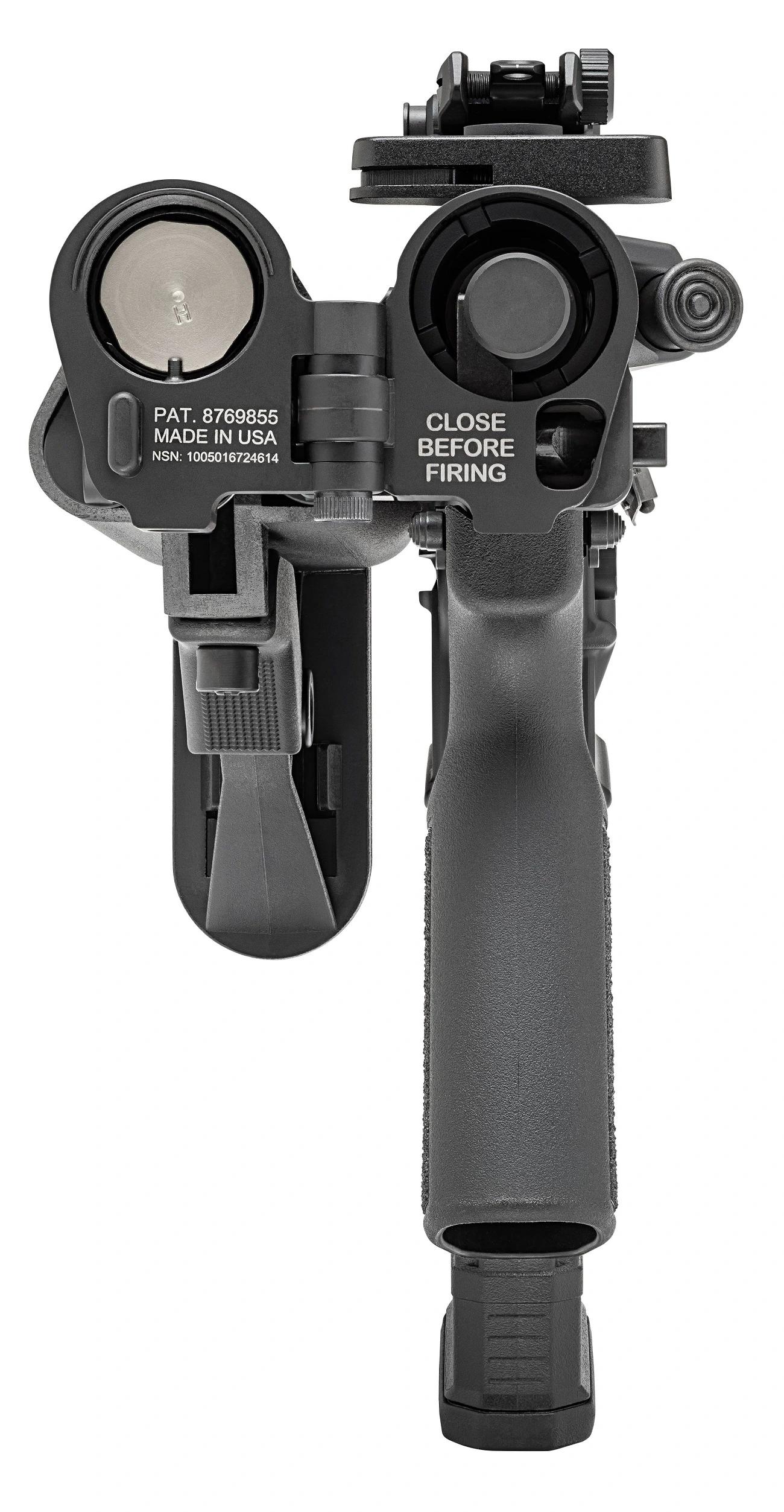 Optics-ready slides for Hudson Owners
KE Arms has a small batch of Hudson slides that have been cut for ACRO/Steiner MPS micro red dots, you know, those big, closed emitter "lunch box" style optics. However, don't get your hopes up to see more of these types of things for Hudson, at least from KE, in the future.
According to KE, "We do not have internal parts, prints to make them, or a source for them. We also have zero intention of producing complete guns. We are simply selling off slide inventory we were never paid for by Hudson."
Of course, it is an open secret that Daniel Defense has acquired the old Hudson patents, so maybe one day the H9 will ride again. Until then, if you have a Hudson and want one of these slides, KE has them for $299.