The Best Under Bed Gun Safes
Written By
Michael Crites
Licensed Concealed Carry Holder
Reviewed by
Editorial Team
Learn About The Editorial Team
Share:
Products are selected by our editors. We may earn a commission on purchases from a link. How we select gear.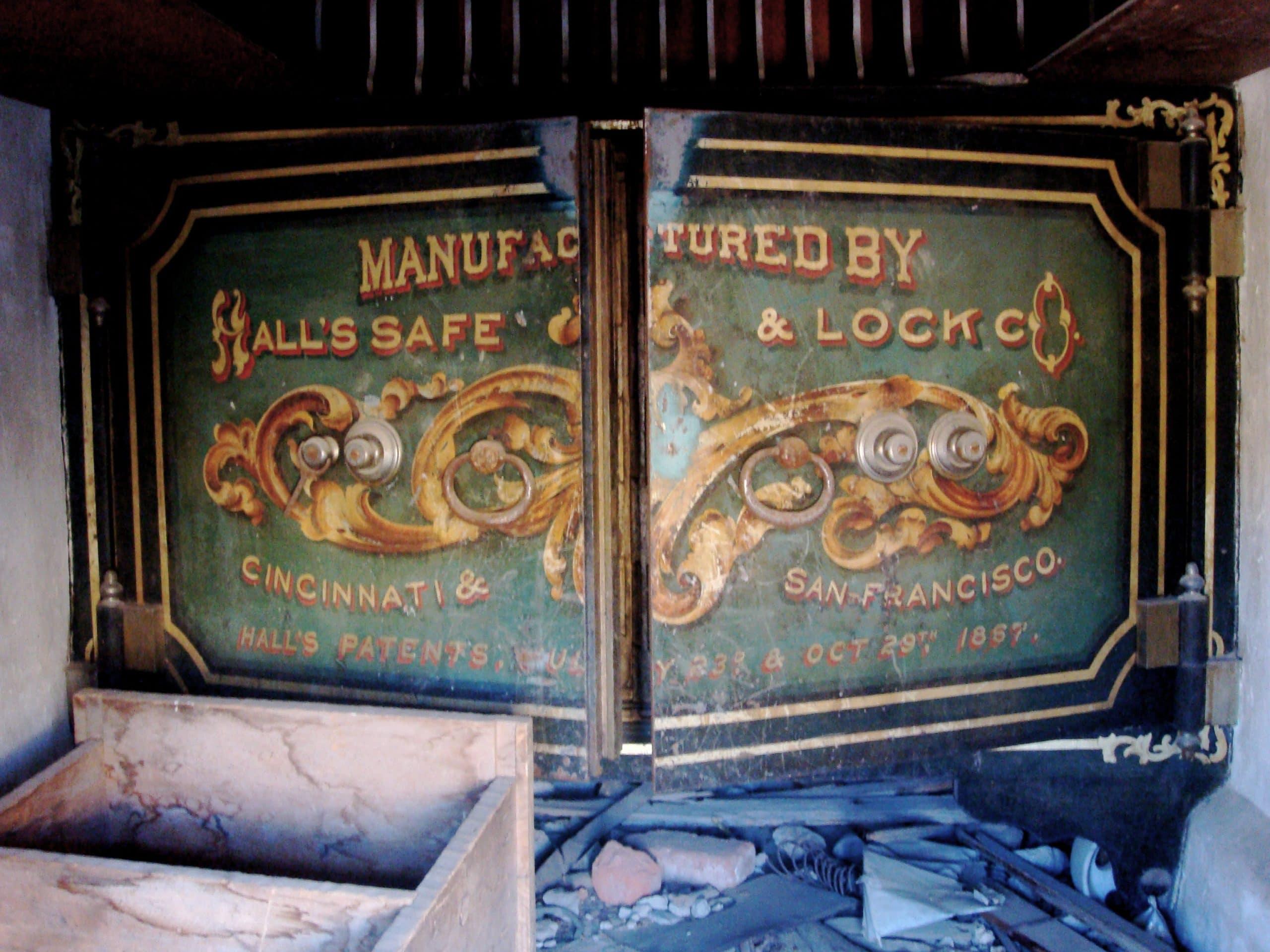 Storing your guns safely is arguably the primary responsibility of any gun owner. However, you also want your guns to be relatively close at hand in case you need them for a self-defense situation or if you're visited by an unwanted house guest while asleep in your bed.
An under bed gun safe is an ideal solution – it's a compromise between keeping a firearm locked away in a closet and keeping your self-protection on your nightstand. These safes still allow you to keep your guns locked away from kids or guests, but make them readily available should the situation arise.
As with many home defense products – there are almost too many to choose from, so we consulted with home defense experts to break down the critical criteria for ensuring your next under the bed gun safe offers the best mix of safety and performance.
Under Bed Gun Safe Comparison
Under Bed Gun Safe Recommendations
1. Best Overall (Top Choice): V-Line
What we liked:
Fits all kinds of firearms
Works as a vertical or horizontal safe
Has up to three locks
Opens at the top or front
Easy to mount
What we didn't:
Less pry resistant than other options
Can be difficult to fit a rifle with a mounted optic 
The V-Line 31242-SA Quick Access safe is a great choice for most, as it's not too expensive, provides capacity for a single AR-15-sized rifle or shotgun, and offers the kind of durability you'll want. It's a keyless gun safe that uses a high-grade combination lock, although it also comes with two additional keyed locks for even greater security, as well as a backup key. 
You can have up to three locks protecting this safe to make sure that your kids don't get their hands on your firearms.
The safe can either open from the top or the front depending on how you orient it and works just as well in a vertical or horizontal orientation. Plus at 3.5" it's plenty small enough to fit beneath almost any bed. 
It's not the thinnest safe on the market, but it's compact enough that you shouldn't have too much trouble finding a home for it.
We liked how the safe comes with pre-punched mounting holes, which means no need for additional mounting hardware. You can secure this safe to your floor or wall to prevent any would-be thief from making off with it when they realized that they couldn't break through the tough steel exterior.
2. Top Handgun Under Bed Safe: RPNB
What we liked:
Compact and easy to store
Excellent price
Biometric lock option
Has a fast access mode
Keys are backlit
What we didn't:
RPNB Gun Security Safedoes use a biometric scanner for even more security and speed of entry.
This might be a great choice if you live with kids, as the biometric scanner means there's only one way to open it – your fingerprint.
It also offers entry via RFID key fob or card as well, allowing you to program a quick access mode for rapid retrieval of your weapons in a home defense situation. The keys are backlit so you can easily see the numbers even in a dark environment. The door pops open automatically to make things easier for you in a tense situation.
The outside is made with sturdy steel, and the manufacturer offers a one-year warranty. All in all, it's a high-quality safe even compared to the more expensive varieties on the market and a consistent top seller.
3. Most Size Options: SnapSafe
What we liked:
Comes in multiple sizes
Has key and combination entry modes
Steel is super heavy duty
Has a pry-resistant door
Comes with pre-drilled holes
What we didn't:
A bit heavy at 150 pounds
The SnapSafe Under Bed Safe is another long gun variety, constructed of heavy-duty 14-gauge steel. The inclusion of pre-drilled holes is great as drilling holes through 14-gauge steel has been known to kill a drill bit or two, and they make it easy to permanently install the safe, essentially making it impossible to steal.
The safe works with a large, slide-out drawer that you can use to store firearms and any other valuable items in your house.
It comes in a wide variety of sizes as well – from 26" wide to a full 48" and up to 7" tall – so you can choose the size that works best for your bed or storage needs. You open the safe using a keypad combination – and while the keys aren't backlit, they are quite responsive and easy to use. There's also an optional physical key if you prefer a manual entry mode.
The door is pry-resistant to stop kids and thieves from getting inside, and the unit comes with a three-foot security cable that allows you to anchor it to another object (like your bed) which is great if you don't want to drill it into your floorboards or wall but still want to prevent someone from walking off with it.
4. Best for Night Time Retrieval: SentrySafe
What we liked:
Certified by California DOJ
Has keypad and key entry methods
Automatically lights up on the inside
Very small and lightweight
Made of very durable steel
What we didn't:
Relatively low storage space
Handguns only
The SentrySafe QAP2EL Gun Safe is a smaller gun safe that can fit up to two handguns and is ideal for those who want to use a smaller safe for home-defense situations. More importantly, the safe comes with an interior light that automatically lights up as soon as you open the main safe door. This is invaluable if you need to retrieve your handgun in the middle of the night.
This pistol safe comes with an electronic keypad for easy access to your firearms. The 4 button keypad is backlit and very easy to operate, using a linear orientation instead of a traditional nine-digit keypad. You can also use a physical key instead- or in conjunction with – the keypad for added flexibility.
The safe material is 12-gauge steel, which is slightly heavier than our long gun safe recommendations but the size of the safe prevents it from being overly heavy. That thick steel, however, adds strength and security – making for an incredibly pry-resistant door. When locked this thing is a little brick of steel.
As a handgun safe certified by the California Department of Justice, it'll be a favorite choice for many pistol owners.
5. Best for Multple Firearms: MosterVault
What we liked:
Very durable
Storage for many guns
The drawer is impossible to open without the combination
Has a customizable electronic keypad lock
Tons of space on the inside
What we didn't:
A bit heavy for some
At 7″ might be too tall for some beds
Probably too much room for just a single firearm
This last under bed gun safe is 140 pounds of 12-gauge "cold rolled" solid steel.
You trade maneuverability with the Monster Vault Under Bed Safe for virtually impenetrable durability and peace of mind. It offers 3 ft.³ of storage space and up to 100 pounds of capacity, making it perfect if your weapons are particularly heavy or large – it's also an ideal shotgun safe.
It utilizes a huge, horizontally oriented slide-out drawer. You get inside using a digital programmable combination lock that can be set with a code between three and eight digits. There's no physical key included, so keep that in mind if you prefer a traditional safe opening method.
The drawer itself is practically impossible to pry-open, short of a stick of dynamite. The weight also adds to its theft deterrent qualities and if you use the pre-drilled holes to anchor it to another object this thing isn't going anywhere.
Things to consider when choosing an under bed gun safe
No two gun safes are exactly alike, so it'll be helpful to keep the below criteria in mind when looking for an ideal gun safe.
Locking Mechanism
First off, always consider the locking mechanism. Most gun safes will come in one of two types: key safes or combination/electronic entry.
The latter is more traditional and only requires you to keep track of your physical key if you want to open your safe in a hurry. Combination safes can be a mechanical combination lock or an electronic combination lock/digital keypad.
Battery life with these isn't much of a concern, as their low power usage means even a couple aa batteries can last for multiple years before needing to be replaced. They also tend to alert with either flashing lights or beeps when the batteries are low enough to need swapping.
However, combination locks, while they are essentially impregnable, may be more difficult to open in a hurry during the darkness of night without a backlit keypad. Of course, backlit keypads are visible to both you and a potential intruder, so there's a balance to strike of concealment vs ease of entry.
Either option certainly works – just consider your preferences to avoid an unwanted learning curve.
You'll also occasionally see safes that have key fobs, which use sensor-based RFID chips to pop open the safe. Just place the fob near the lock and you're all set. These are becoming more popular and potentially a good alternative to a traditional key, which may be easier to lose and slower to open.
Capacity
Next, consider the capacity for a given gun safe. Capacity refers to how many guns it can store. Some gun safes are engineered for pistols – either due to size or loading orientation – while others are designed for long guns.
Safes designed for multiple guns are great for longer-term storage, but might not be the right choice for an under bed gun safe, as your primary concern with keeping a safe under your bed isn't capacity, but rather speed and availability. You don't want to have to sort out which shotgun to grab – you just want a single firearm – and fast.
Size
Of course, the size of a gun safe also matters a great deal and needs to accommodate the kind of firearm you want to store. The size also determines whether a given safe will be a good fit for the available space beneath your bed.
Measure how much space you have between your bed frame and the floor before pulling the trigger on a purchase or you might unintentionally end up with a closet safe. 
Steel Gauge
Remember, even if the gun safe is locked, it still needs to be made of durable materials and engineered to prevent forced entry. Steel and similar materials in the 16 to 14-gauge range are the way to go as they offer durable theft protection without being unnecessarily heavy.
Overall, we think that the V-Line Quick Access Gun Safe is a phenomenal choice for an under bed gun safe.
It offers plenty of capacity and up to three different locking mechanisms. Plus, it comes with multiple opening panels – while it's a great under bed safe, it's also a good choice if you need a vertical gun safe for your closet. All in all, there's a lot to like. Consider this safe and the others before making a final choice. Thanks for reading!
Chip Lohman, Selecting a Gun Safe. January 16, 2018
The Latest Gun Safe Reviews
The Best Biometric Gun Safes
The Best Trigger Locks
The Best Hidden Gun Shelves
The Best Hidden Gun Safes
The Best Under Bed Gun Safes