Daniel Defense R700 Pro Chassis System
Written By
Michael Crites
Licensed Concealed Carry Holder
Reviewed by
Editorial Team
Learn About The Editorial Team
Share:
Products are selected by our editors. We may earn a commission on purchases from a link. How we select gear.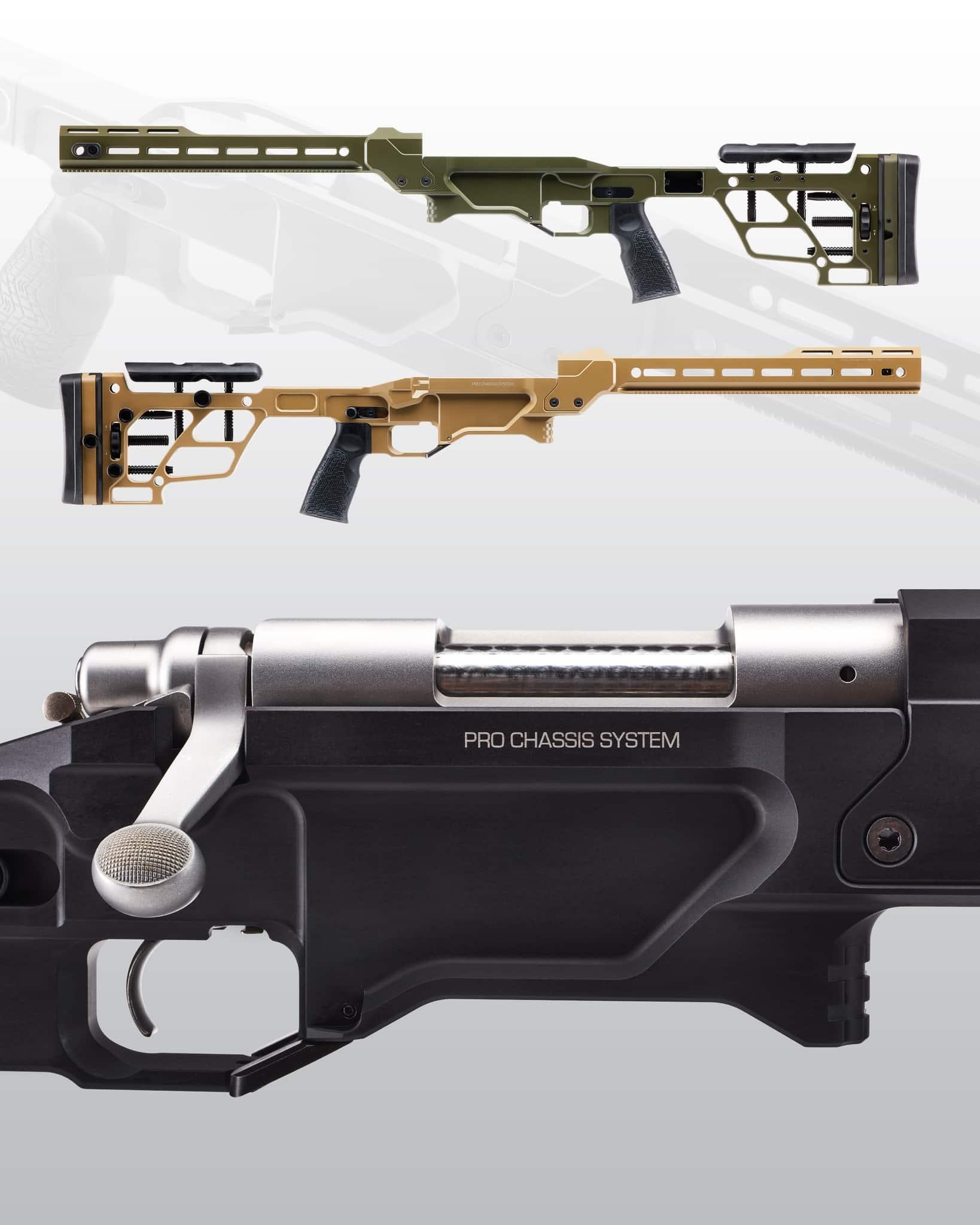 While Daniel Defense is a black rifle company for sure, they have been chipping away at the bolt-action hunting market for the past couple of years with their Delta 5 series of precision rifles.
It only makes sense that they are now marketing a drop-in chassis for the Remington 700, which is probably the most common bolt-action rifle on the planet except for the Mauser 98 and Mosin-Nagant. The Daniel Defense Pro Chassis System, which borrows heavily from their Delta 5 Pro rifle, "gives marksmen a competitive option for their Remington 700." says the company.
It accepts AICS short action mags, uses AR-15 pattern grips, has an integral Arca lock, lots of QD and M-LOK points (16 in all), has an adjustable length of pull, and has a metal-on-metal bedding design. Available in black, coyote, and olive drab, the cost is $1,019-$1,196.