The Yeet has Finally Hit the Streets
While the planned release date on the gun slipped from late 2019 to August 2023, the Hi-Point YC-9 Yeet Cannon has finally made it to the market.
Written By
Michael Crites
Licensed Concealed Carry Holder
Reviewed by
Editorial Team
Learn About The Editorial Team
Share:
Products are selected by our editors. We may earn a commission on purchases from a link. How we select gear.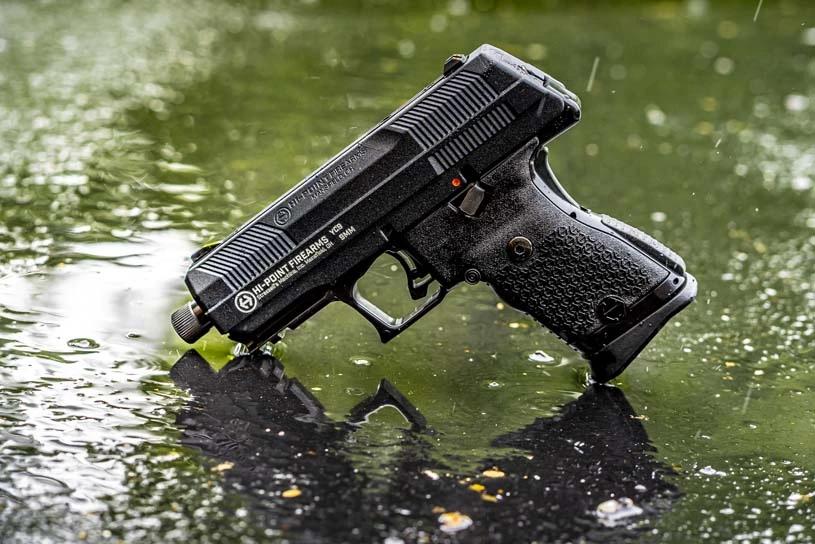 While the planned release date on the gun slipped from late 2019 to August 2023, the Hi-Point YC-9 Yeet Cannon has finally made it to the market.
As far back as SHOT Show 2019, the Ohio-based budget gun maker had teased a more refined take on their classic seven-shot blowback-action 9mm C9 pistol that would: 
Raise the standard capacity to 10+1 rounds.

Allow for an extended threaded barrel for use with muzzle devices and suppressors.

Have updated ergonomics including front slide serrations.

Carry a grip-mounted beavertail style safety, and

Use a true Picatinny accessory rail for lights and lasers.
As part of a social media outreach, the company announced a "Name the Nine" contest to give an official moniker to the planned new gun. When the votes were counted, a "Boaty McBoatface" style public demand led to nearly 96 percent of the 326,722 votes cast in the poll going for the "Yeet Cannon," which Hi-Point embraced as the YC9.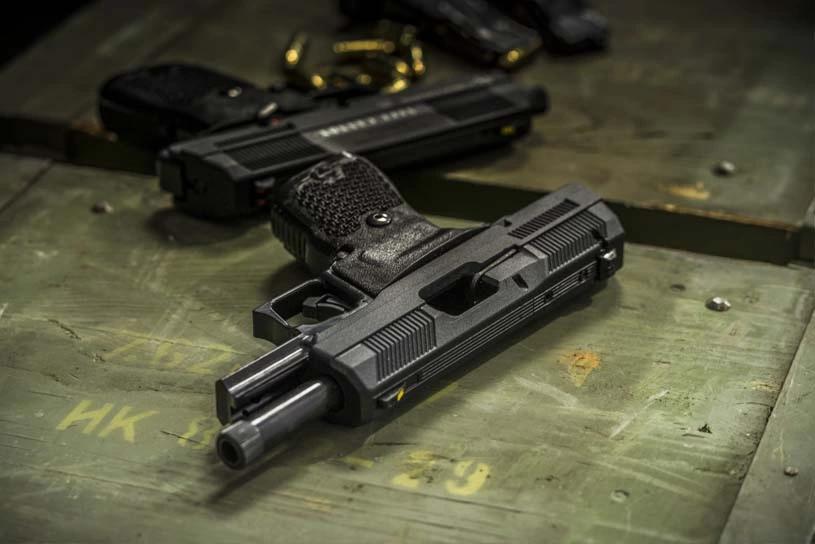 The Yeet Cannon
However, the gun failed to arrive in 2019, with the company instead simply rolling out a "new" version of the standard C9 dubbed the "Yeet Cannon Gen 1" with a simple white stenciled "Yeet Cannon" logo on the slide. This, they said, was to help nail down the name recognition while they worked the bugs out of the new YC9 design.
Time came and went, and Hi-Point kept bringing prototypes to SHOT Show but the much-vaunted YC9 remained absent from their catalog. However, earlier this year, the company did introduce the JXP 10, its first 10mm pistol, with several YC9 attributes including front slide serrations, a threaded barrel, and a Picatinny accessory rail, proving the Yeet wasn't forgotten.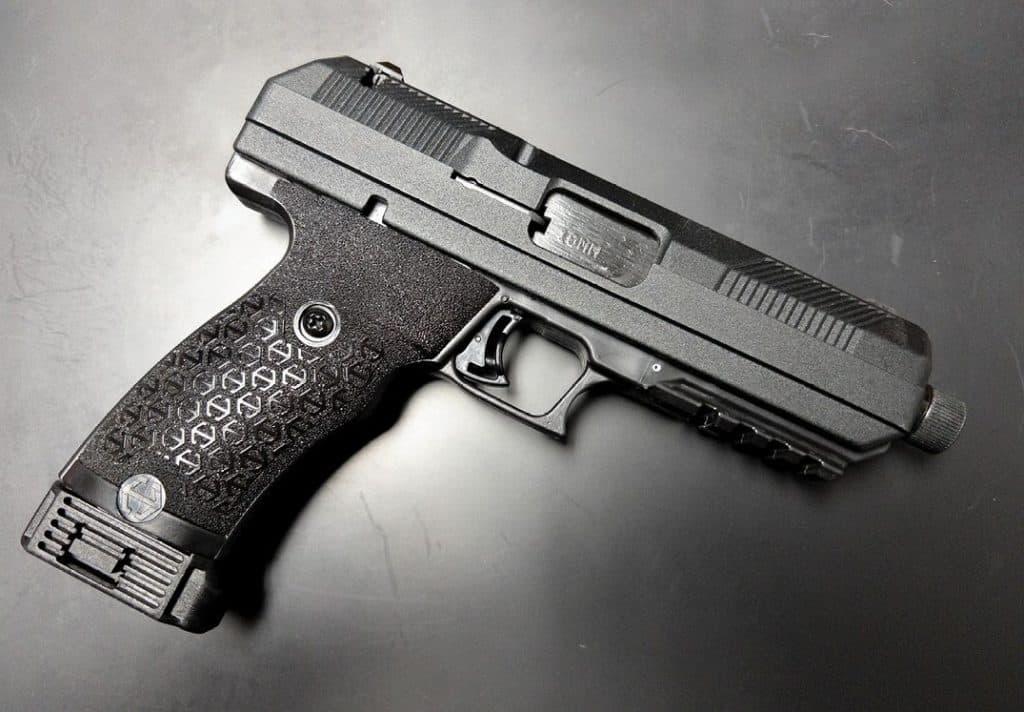 Hi-Point JXP 10 has a few YC9 attributes, like the slide serrations, threaded barrel and rail.
Now, after an almost five-year gestation period, the YC-9 is available and shipping. The guns will ship in both standard length and threaded configurations, and with the option to have large "Yeet Cannon" rollmarks or not. Besides all the promised improvements, they are also optics-ready via a combination top rail and MRD footprint set up which is kind of innovative.
Specs:
Barrel length: 4.12 inches Standard
Barrel length: 3.53 inches non-threaded
Weight: 34.2 oz. Standard
Weight: 33 oz. non-threaded
Capacity: 10-round mag standard
Overall length: 7.6 inches (threaded barrel)
Overall length: 7.0 inches (non-threaded barrel)
Rear Sights: Fully adjustable & Red Dot Ready
Finish: Black powder coat

Frame: Standard 1913 accessory rail

Front Sights: Replaceable (Compatible with Glock) front sights
Features
: 
Threaded 1/2 x 28 barrel

+P rated

High-impact polymer frame

High-impact grips

Aggressive-styled slide design & serrations

3-dot, fully adjustable sights

Free extra rear peep sight

Last round lock open

Free trigger lock

Magazine disconnect safety

Quick on-off manual safety

Operations & safety sheet

Lifetime warranty

1913 accessory rail
Do they work?
Paul Peterson over at Guns.com has tested one and found it very accurate, although the trigger could be better, but he did note some malfunctions.
Likewise, Hunter Elliott over at Range Hot had a similar report, saying it had some problems with running a short can to it. 
Further, Hank Strange also had some reliability issues, so it may have a break-in period.