News: AAC E3: Coming soon, new CMMG Dissent Rifles, & Ghost Gunner has SIG P320'd the Glock
This week in gun news: AAC is preparing to debut their E3 suppressor, CMMG takes their Dissent AR pistol line into rifle territory, & Ghost Gunner has SIG P320'd the Glock.
Written By
Michael Crites
Licensed Concealed Carry Holder
Reviewed by
Editorial Team
Learn About The Editorial Team
Share:
Products are selected by our editors. We may earn a commission on purchases from a link. How we select gear.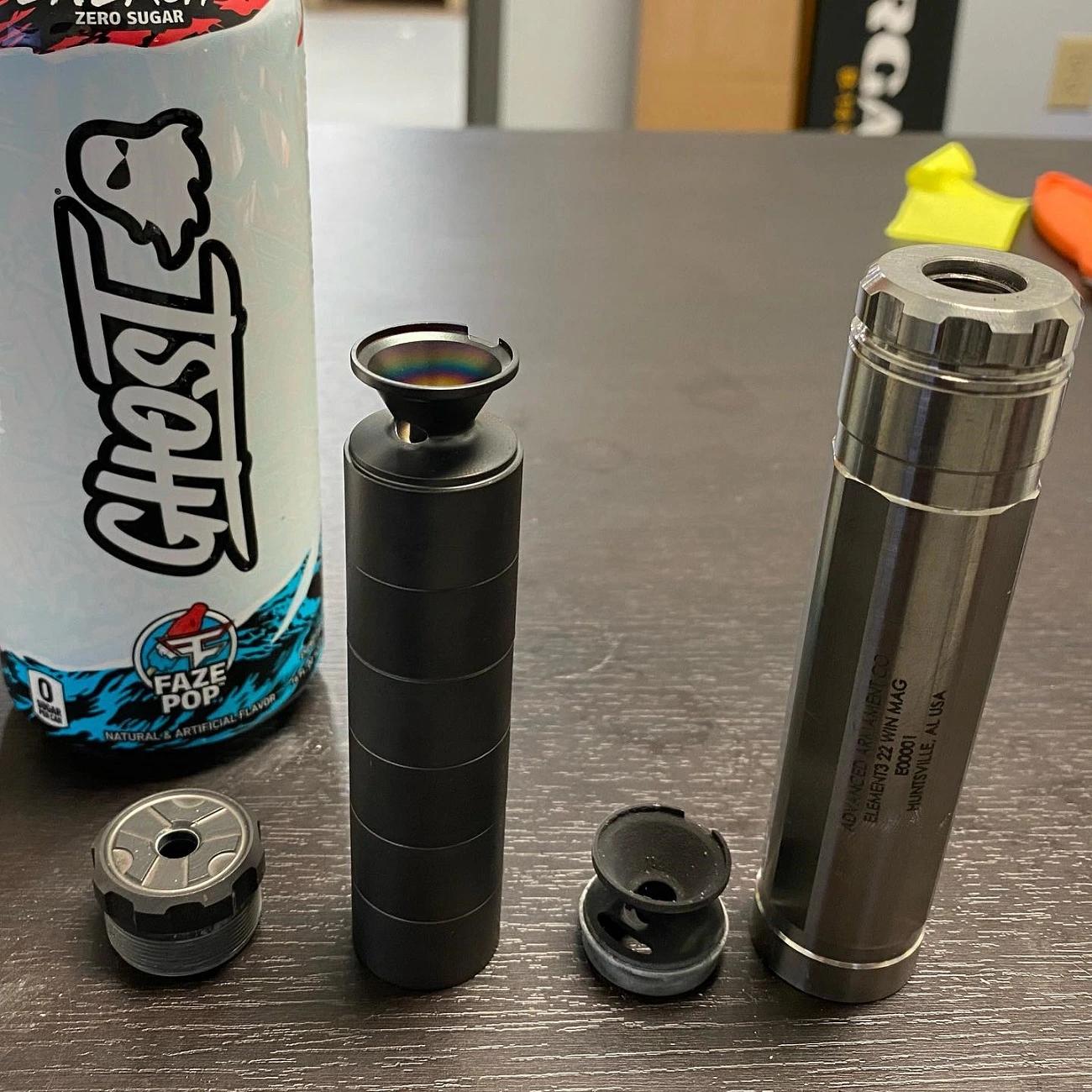 AAC E3: Coming soon
Advanced Armament Corp, better just known by its AAC acronym, is a brand that was one of the first big suppressor makers. They were responsible for the Honey Badger and the .300 Blackout before Remington Outdoors gobbled them up and basically destroyed the company. The brains trust there included John Hollister, who went on to form SIG's suppressor division; Knox Williams, who went on to become the president of the American Suppressor Association; and Kevin Brittingham who went on to form Q.
Fast forward to 2020 and JJE Capital, the company that owns Palmetto State Armory, won the old AAC brand from Remington's federal bankruptcy auction and is now planning to debut the new Element 3 suppressor later this year. The E3 will be rated to 5.7×28 and fully auto-rated on 22LR. Using a toolless design with a non-modular tube and titanium baffles, it will only weigh 5.6 ounces.
Sorry, no price yet but if you know PSA…this could be cool.
CMMG Dissent Rifles
Missouri-based CMMG used to make a bunch of black rifles in the early 2010s, and, more recently, has been making a more limited series of Endeavor carbines and rifles. Meanwhile, its Dissent line of bufferless AR pistols has been making lots of smiles in lots of places. 
Well, now CMMG is apparently making several Dissent series rifles, complete with 16.1-inch barrels, chambered in 5.56, 300 BLK, and 9mm (SIG or Glock mag) with a choice of folding Magpul SL-K or JMac Customs 9-inch side folding stock. They also plan to have 6.5 Grendel, 6mm ARC, and 350 Legend coming soon. Plus, there are options for ARD triggers and other goodies as well.
 The cost is in the $2229-$2500 range, so there's that.
Ghost Gunner has SIG P320'd the Glock
Universally, the DIY pistol-making world has kind of coalesced on the Gen 3 Glock as sort of the gold standard for making garage guns. That, coupled with the dozens of companies making aftermarket Gen 3 G19 parts kits and slides, made Polymer 80 and some other lesser-known "80 percent" pistol kit makers what they are today.
Well, with assorted states looking to drop the hammer on P80s and the like, Cody Wilson's Defense Distributed Ghost Gunner project has now announced the GG3-s, a desktop milling machine which will take a block of raw steel and cut what is essentially a P320 or P365-style chassis that is G19 Gen 3 compatible.
Essentially, "SIGing the Glock."
This removes the frame from being the regulated item and allows anyone with a GG3-s to just roll their own G19 clone with the addition of non-regulate parts, 3-D printing their grip module along the way. This, contends Ghost Gunner, is the "Zero Percent Pistol."
For a deeper dive, Wilson visited with James Reeves to go into more detail.
Latitude 22 by PROOF Research
Montana's PROOF Research is the go-to for carbon-fiber-wrapped barrels and the company has now taken that a step further by offering an all-up rimfire rifle– the Latitude. Using a Zermatt Arms RimX bolt action receiver and magazine and TriggerTech (because why re-invent the wheel, right?), PROOF adds their own in-house carbon fiber Latitude stock and an 18-inch carbon fiber wrapped barrel. The result is a 5.9-pound .22LR that will hold a sub-half-inch MOA five-shot group at 50 yards.
Price starts at $4K, but you get the choice of colorways (green granite, or green jungle) and adjustable or fixed stocks.

PROOF Latitude rimfire Green jungle adjustable
PROOF Latitude rimfire Green camo fixed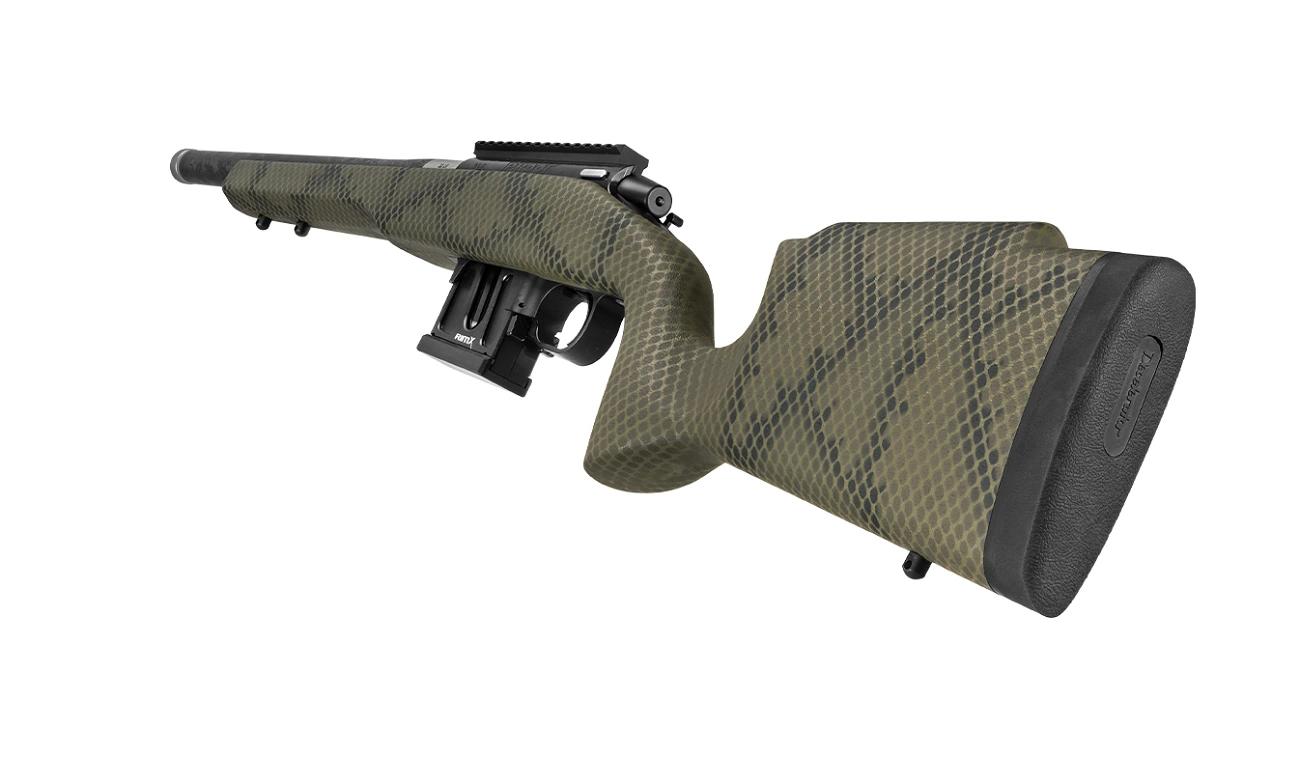 PROOF Latitude rimfire Green camo fixed
PROOF Latitude rimfire Green camo fixed