News: Beretta Steiner Bundles, Sig Cross STX bolt action, WA AR Ban
This week in gun news: Beretta starts bundling guns and glass, SIG intros new STX model -- the Cross STX, LWRCI has (kinda) new ARs and blue states get bluer, red states redder on gun control.
Written By
Michael Crites
Licensed Concealed Carry Holder
Reviewed by
Editorial Team
Learn About The Editorial Team
Share:
Products are selected by our editors. We may earn a commission on purchases from a link. How we select gear.
Beretta Steiner Optics Bundles
Just in case you didn't know, Beretta is much larger than the 500-year-old Italian gunmaker. The company also owns just about every shotgun brand in Europe (Benelli, Capuis Armes, Franchi, Holland & Holland, etc), plus Finnish rifle makers Tikka and Sako; American optics firm Burris, and Turkish-based gunmaker Stoeger. Another one of their brands is German optics giant Steiner.
Thus, it should come as no surprise that all of the above brands' shotguns are increasingly more and more alike and that firearms marketed by any of the above are often seen wearing Steiner or Burris optics of assorted formats in advertising videos and photos.
Well, it looks like Beretta finally figured out it may be a good idea to start bundling guns and glass to the consumer as well. The first wave of this is a Desert FDE Beretta M9A4 pistol complete with a factory-mounted Steiner MPS micro red dot sight. The cost of these is $1,499, suggested, which will probably hit the $1350~ mark at retail.
Is the juice worth the squeeze? Well, the M9A4 by itself, which is suppressor and optics ready and comes standard with 18+1 capacity magazines, has an MSRP of $1199 while the Steiner MPS has an MSRP of $574, so it looks like a $275 or so savings on the suggested, plus it comes mounted with the proper footprint adapter plate, which is often a PITA with the MPS.
The company has also been going deep in the past couple of weeks on circulating pictures of the new Beretta APX A1 Tactical, complete with the MPS, which means that could be the next bundle.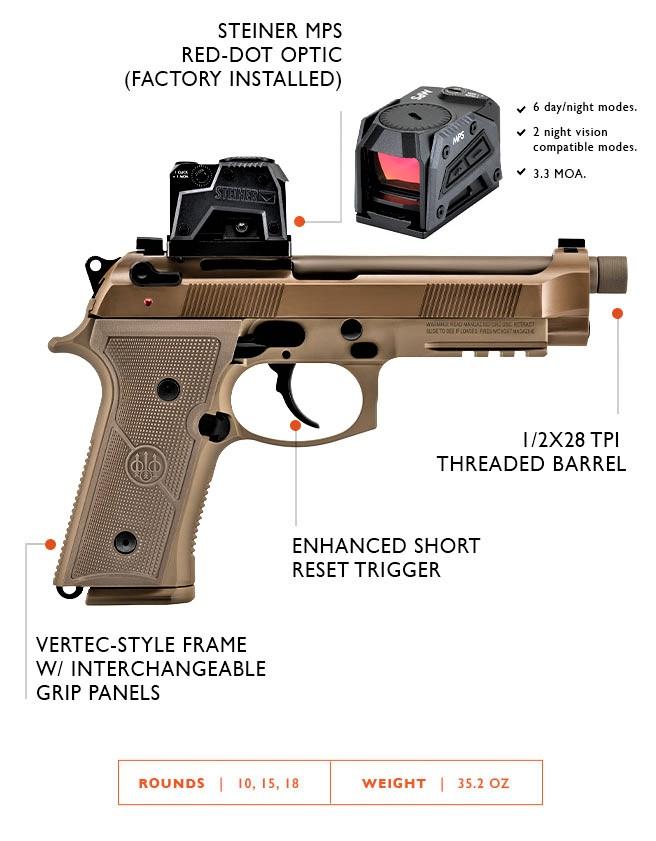 SIG Intros New Cross STX bolt action rifle
New Hampshire-based Sig Sauer got into the American-made tactical bolt-action rifle game with the Cross rifle system beginning in 2020. They were initially just offered in 16- or 18-inch barrel formats with a black anodized finish and in 6.5 Creedmoor, .308 Winchester, and .277 Fury calibers.
In the past few years, that has changed, with the Fury quietly going away, and a PRS competition model introduced in the middle of last year with a 24-inch barrel. Now, in typical SIG fashion, they have announced a gently newer model– the Cross STX.
The gist of the changes is that the Cross STX runs a 20-inch heavy barrel in a redesigned M-LOK accessory slot-riddled handguard and carries the more concrete grey finish as seen on the Cross PRS from last year. Everything else, including the AICS style 5 shot polymer magazine, two-stage match trigger, folding adjustable stock, alloy forend, black polymer grips, and one-piece aluminum receiver remains the same.
Sorry, no prices are available.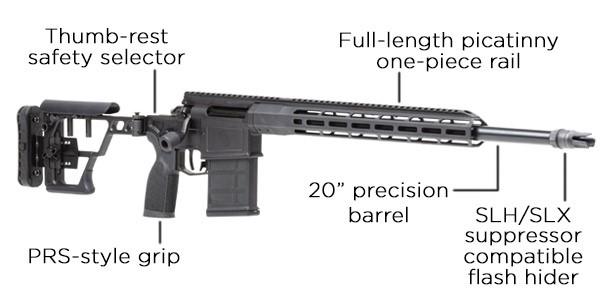 LWRCI Has (Kinda) New ARs
Maryland's LWRC International has only been around for about 15 years in its current format but has won a lot of high-speed domestic LE and overseas military contracts for its rifles and is seen by many AR enthusiasts as being towards the top tier, at least when it comes to "flexing on the poors." And for good reason as a lot of their rifles, even their direct impingement stuff, trend over $2K, which is FN SCAR kinda money.
With that, the LWRCI just debuted two new rifles.
The first is their popular IC A5 piston carbine line, now chambered in 300 Blackout. "Directly descended from rifles developed by LWRCI to meet the requirements of the U.S. Army's Individual Carbine Program, the new IC A5 300 AAC delivers the same high-performance features and quality manufacturing, customers expect from LWRCI," says company propaganda.
The new IC A5 300 AAC model will initially be available in a 10.5-inch barrel configuration scheduled to hit dealer shelves in May/June 2023 timeframe, which means it is a factory SBR.
The second new gun from LWRCI is a more affordable (for LWRCI) direct impingement rifle model, the IC Discovery. Featuring a 16-inch barrel, lots of A2 style mil-spec internals, and a mono forged one-piece upper with LWRCI free float rail, NiCorr-treated DI gas block and gas tube, it still runs a nice, enhanced fire control group.
The IC Discovery is available in FDE, OD Green, Tungsten Grey, Premier Gray, and Patriot Brown, and a California Compliant configuration. The new IC Discovery model is in production now and scheduled to hit dealer shelves in May 2023.
No prices are currently available for either new model but if you have to ask…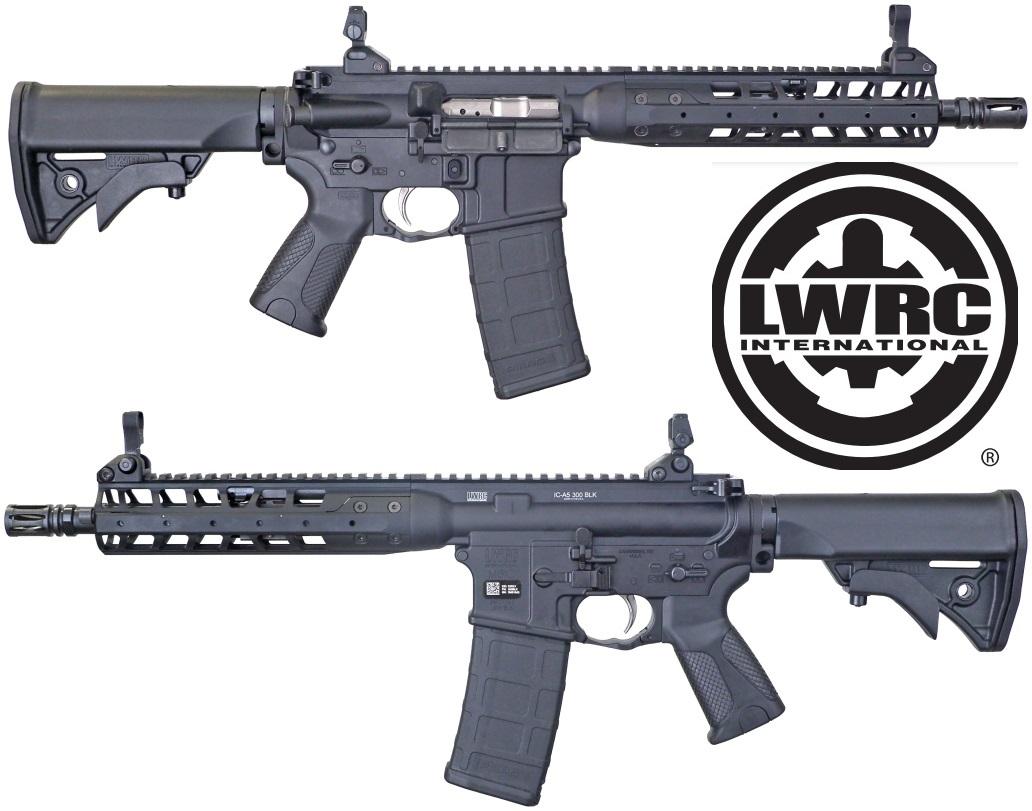 LWRCI IC A5 new 300 AAC Model
Blue States Getting Bluer on Gun Control, As Red States Get Redder
In the past week, two big changes happened in two different states.
In Washington, a bill to ban the sale of most new semi-auto firearms, long called for by Governor Jay Inslee and his AG, Bob Ferguson, is now just one step away from being law.
That will make the Evergreen State the 10th to have an "assault weapon" ban, following in the wake of Delaware becoming the ninth last year. As with Delaware, you can expect the Washington ban, especially due to its almost unprecedented scope, to be hit with numerous legal challenges.
In a curious twist from the ultra-blue SeaTac corridor, some progressives there now worry the ban will leave them on the wrong side of a consumer arms race with conservatives having grabbed up all the cool evil black rifles already.
Speaking of conservatives, Nebraska is one governor's signature away from enacting permitless concealed carry. Once that happens, the Cornhusker State will join 26 others, following in Florida's wake, where Gov. Ron DeSantis signed a similar bill earlier this month.