News: SIG Optics, Viridian, POF-USA, and KAK Industry Announce New Summer 2023 Products
This week in gun news: SIG Ups Whiskey to 4th Gen, Viridian's RFX45 Green Dot Mailbox Now Shipping, POF-USA Launches NFA-legal Renegade, & the KAK K-SPEC Bolt Carrier Group
Written By
Michael Crites
Licensed Concealed Carry Holder
Reviewed by
Editorial Team
Learn About The Editorial Team
Share:
Products are selected by our editors. We may earn a commission on purchases from a link. How we select gear.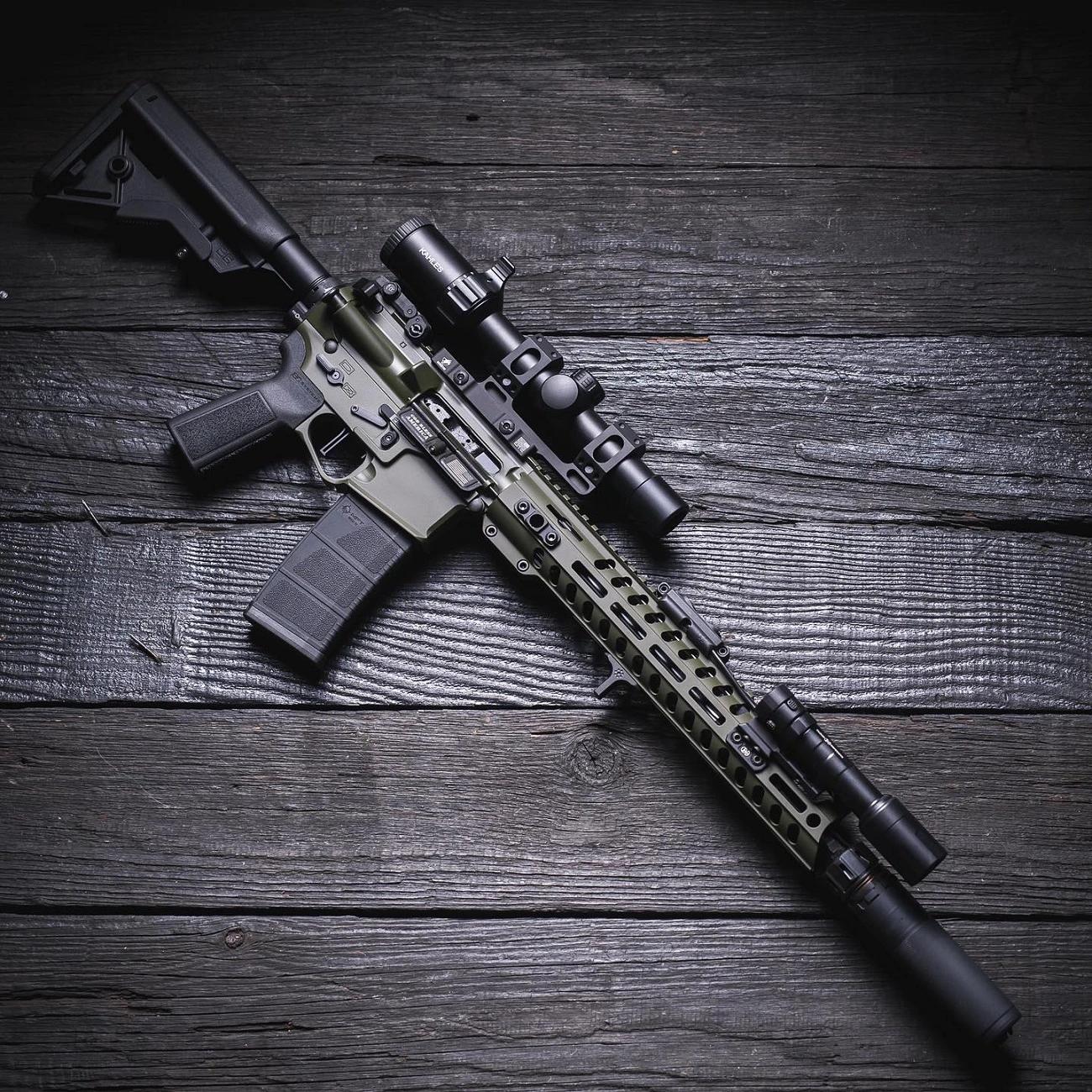 SIG Ups Whiskey to 4th Gen
SIG's Electro-Optics wing is fairly new, just eight years old. Their naming convention is easy to figure out, borrowing from the NATO phonetic alphabet. For instance, Romeo is set aside for non-magnified red dots, Juliet for magnifiers, Zulu for binos, Kilo for rangefinders, Foxtrot for lights, etc.
Their Whiskey line of hunting riflescopes has been flying under the wire for the past few years, but the new 4th generation promises a lot of glass for the money. Borrowing from lessons learned from making thousands of Tango series scopes for the Army, the new Whiskey 4 series includes a 5-20X50mm FFP, 4-16X44mm FFP, and a 3-12X44mm SFP compact option, all with big fat 30mm tubes, IPX 6 argon-purged waterproofing, 0.25 MOA external adjustments, and options for illuminated reticles.
Costs are in the $300-$550 range, which isn't bad.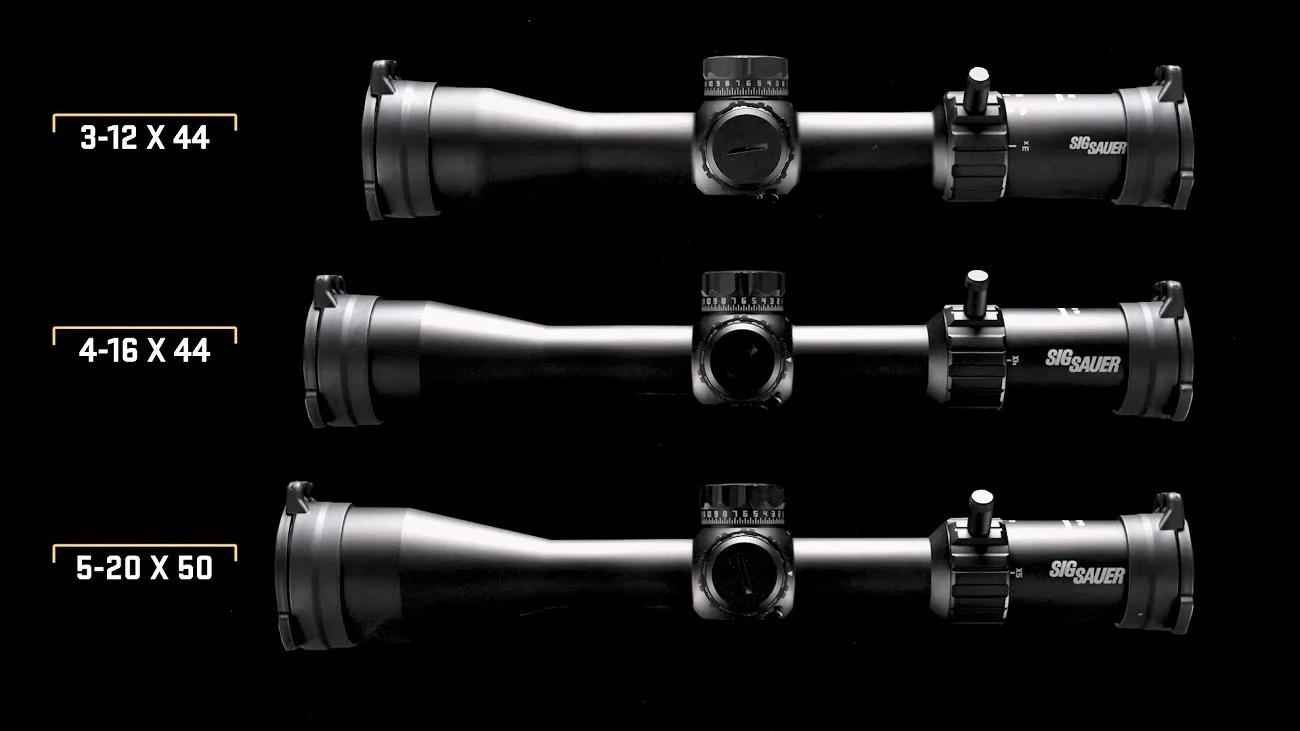 Viridian's RFX45 Green Dot Mailbox Now Shipping
The rage in micro red dots for the past couple of years has been in fully enclosed emitter designs, which is kind of a no-brainer as they allow a lower deck and easier co-witness with existing iron sights while also proving more durable and with a clearer sight picture. The Aimpoint ACRO, Steiner MPS, and SIG M17 are all big players in this game.
Now, setting themselves apart, Viridian has their RFX45 closed emitter sight in not only a red dot but in an easier-to-see green dot as well. It runs an ACRO footprint and uses a 5 MOA dot, instant-on activation with memory, auto shut off, and a 50k hour battery life on a single CR2032. The ask is $479 but shop around for the best deal.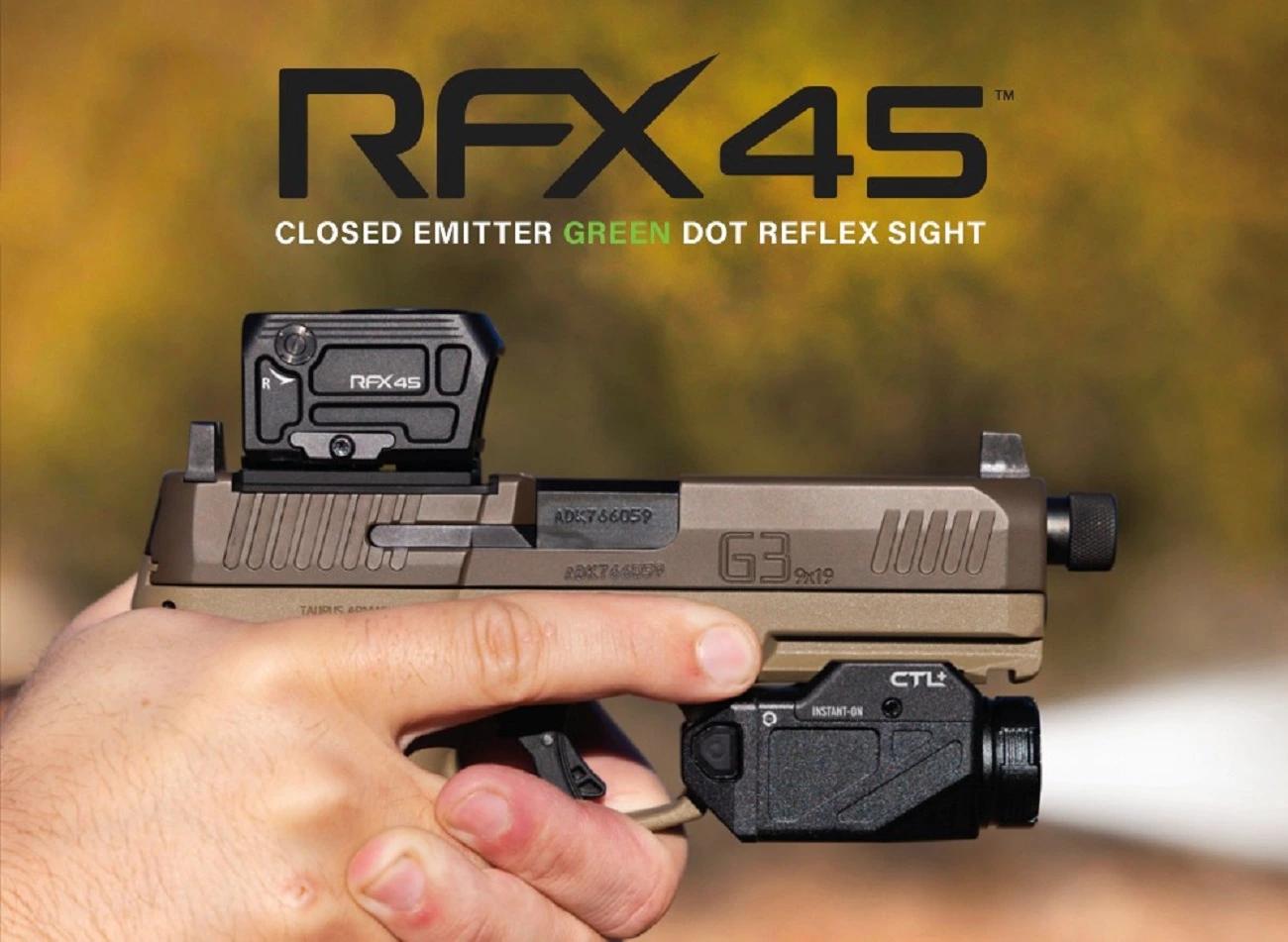 POF-USA Launches NFA-legal Renegade + 13.75-inch rifle
Arizona's Patriot Ordnance Factory has what they are billing as the shortest possible barrel length rifle without becoming an NFA item: the 5.56 Renegade + 13.75. The name alludes to its 1:8-twist 13.75-inch barrel pinned and welded to the 16-inch threshold via a Dead Air Keymo muzzle device. In addition, it runs a mid-length gas system with a Dictator adjustable gas block, has fully ambidextrous controls, ships with B5 Systems furniture, and Magpul's very nice new MBUS 3 series backup sights.
The MSRP is $2,100 and the Renegade + comes with a guaranteed sub-MOA performance standard.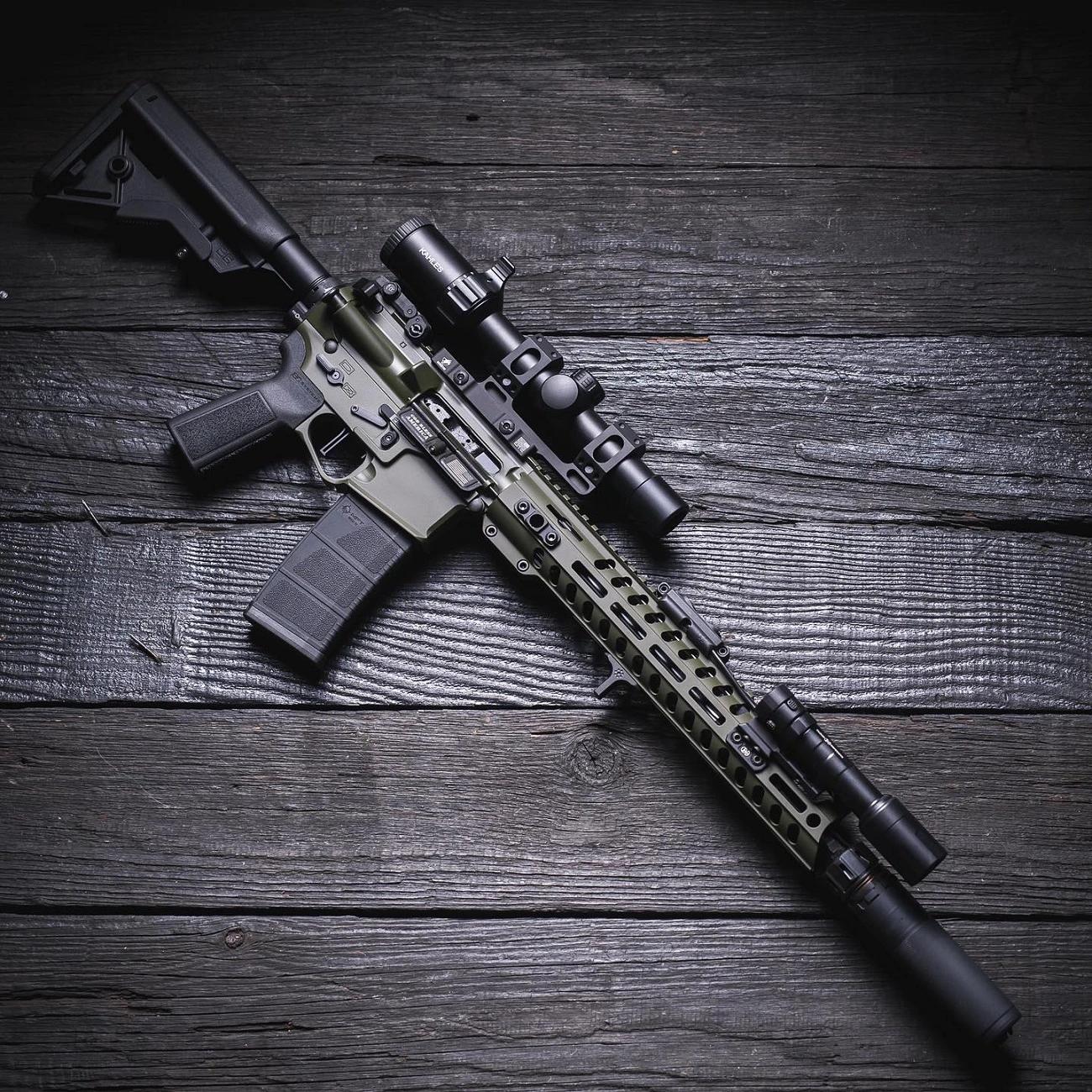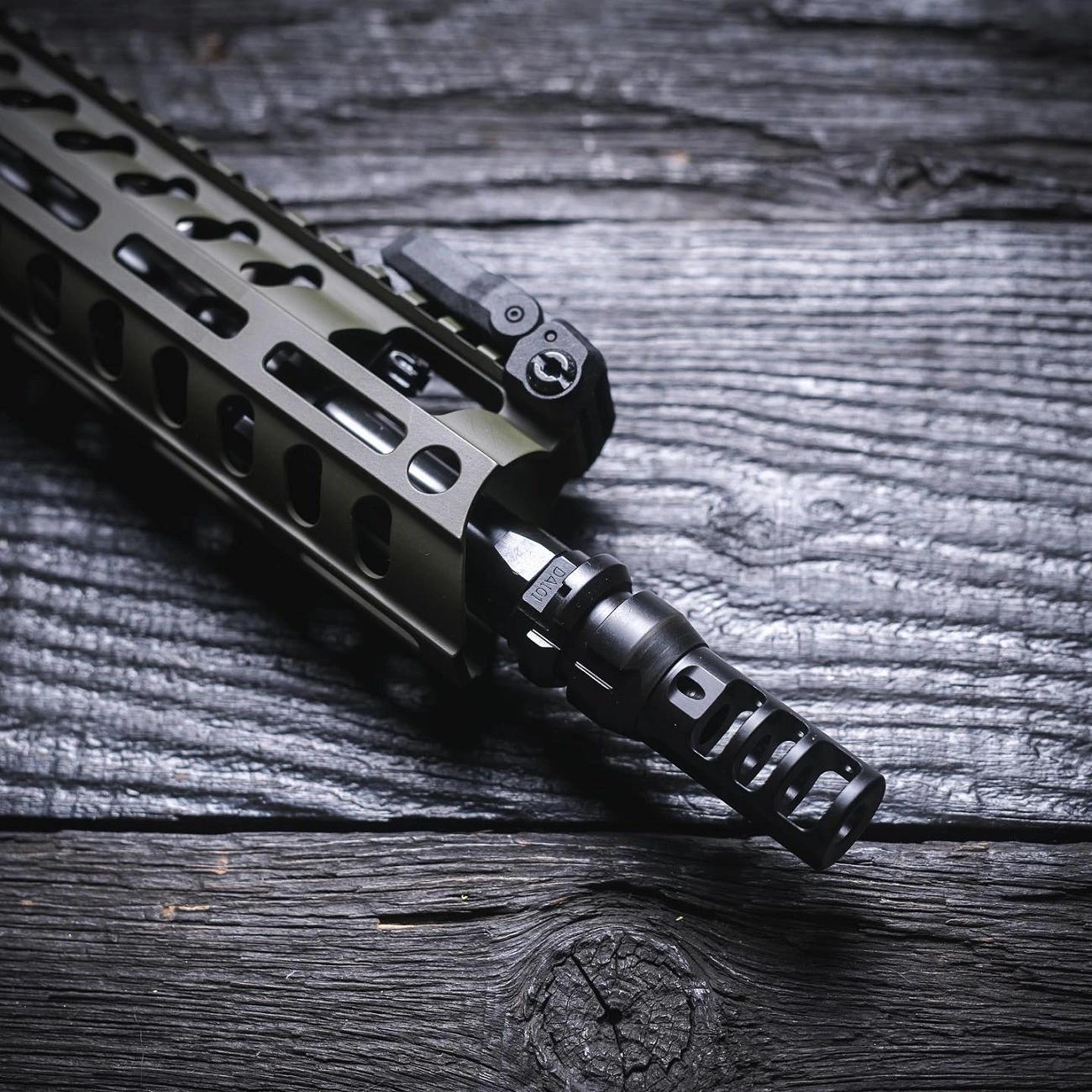 Holy ejection pattern, Batman: KAK K-SPEC Bolt Carrier Group
KAK Industry just debuted what they dub their K-SPEC BCG. Big deal, right? There are a hundred different BCGs out there. Well, the K-SPEC runs dual ejectors, has angled slotted carrier rails, and side gas vent delete with downward-facing gas vents.
The result:
The specs for you nerds out there: 
Carrier- 8620 steel, outside rails, bolt runs, and gas bores ground to .0002 tolerances, nitride finish.

Bolt- 9310 steel, outside diameters ground to .0002 tolerances, MPI test, nitride finish.

Firing Pin- 8740 steel, Swiss turned, heat treated, precision ground, chrome plated.

Cam Pin – 4140 steel, Swiss-turned, heat-treated, nitride finish.

Extractor- 4140 steel, fully machined, Phosphate coated.

Extractor pin- S7 tool steel, ground, heat treated.

Ejector- S7 tool steel, ground, heat treated.

Gas key – 4130 steel, heat treated, secured with T25 Torx fasteners, torqued to spec, staked with a hydraulic staking machine.