5 Simple Rules for Selecting Your First Shotgun
Written By
Michael Crites
Licensed Concealed Carry Holder
Reviewed by
Editorial Team
Learn About The Editorial Team
Share:
Products are selected by our editors. We may earn a commission on purchases from a link. How we select gear.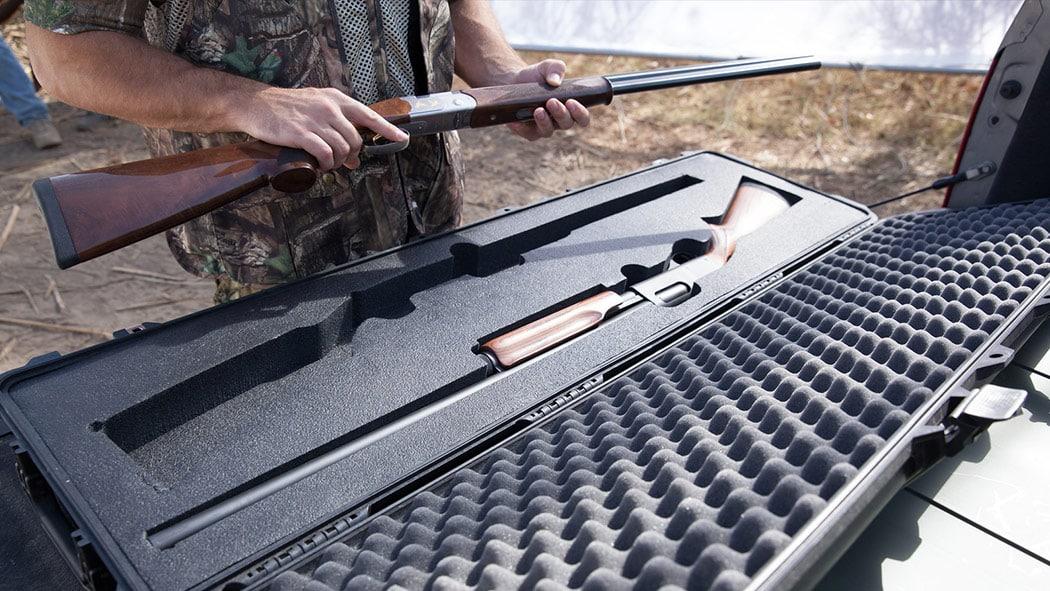 The AR-15 is on everyone's lips these days, with the proliferation of established brands and up-and-comers entering the black rifle game all the time, but the oldest of firearms — the humble shotgun — remains incredibly useful, versatile, and downright fun.
With a scattergun you get a firearm that will chew through a huge assortment of ammo, with game options from ducks to deer (and everything in between.)
Any attacker is likely to notice the business-end of a 12-gauge shotgun, which will more than likely keep them at bay, and even in times unrest one of the most plentiful types of ammunition will be the humble box of 12-gauge shotgun shells.
We recommend owning at least one shotgun, and when purchasing your first recommend following these rules for selecting one that won't let you down.  
Whether you've got your sights set on a budget home defense shorty or an expensive imported SxS, the rules remain the same:
1. The shotgun must have widespread adoption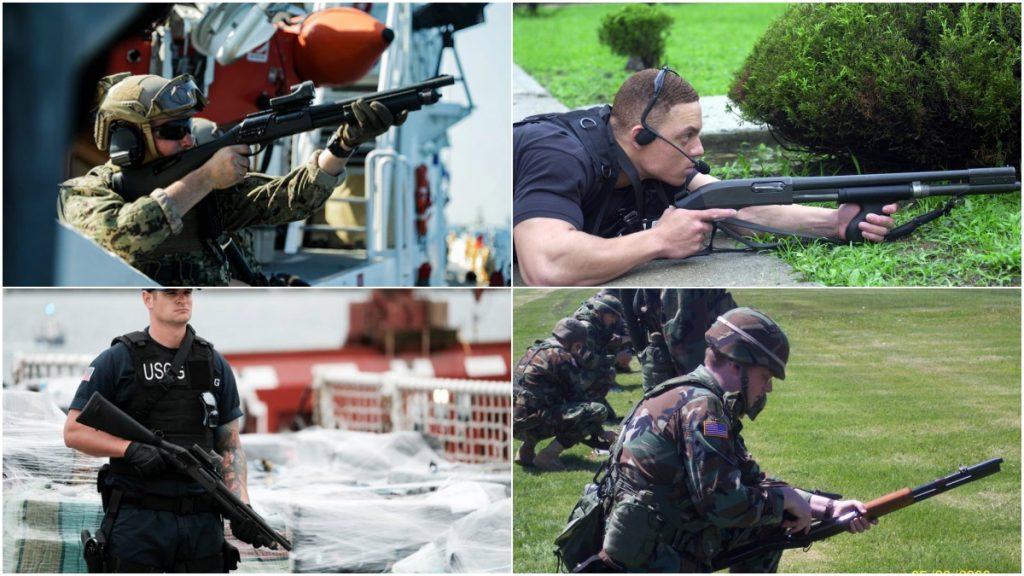 The Remington 870 Tactical is used by all branches of the Military
Novelty is great when you're looking for something unique, but to avoid surprises and weapons that are poorly supported by their makers, look for brands that you recognize. When a company has produced millions of a specific firearm, you can bet they have iterated on its shortcomings and learned from common warranty problems.
This can rule out recent innovations and new producers, but the history and R&D of well-established firearms tend to eliminate surprises. Plus, revolutions in the manufacturing process often come out of big fixes, which is what sets brands like Winchester, Remington, Beretta, Benelli, FN, & Mossberg well apart from no-name clones that a brand in Turkey has reverse-engineered.
2. It must be reliable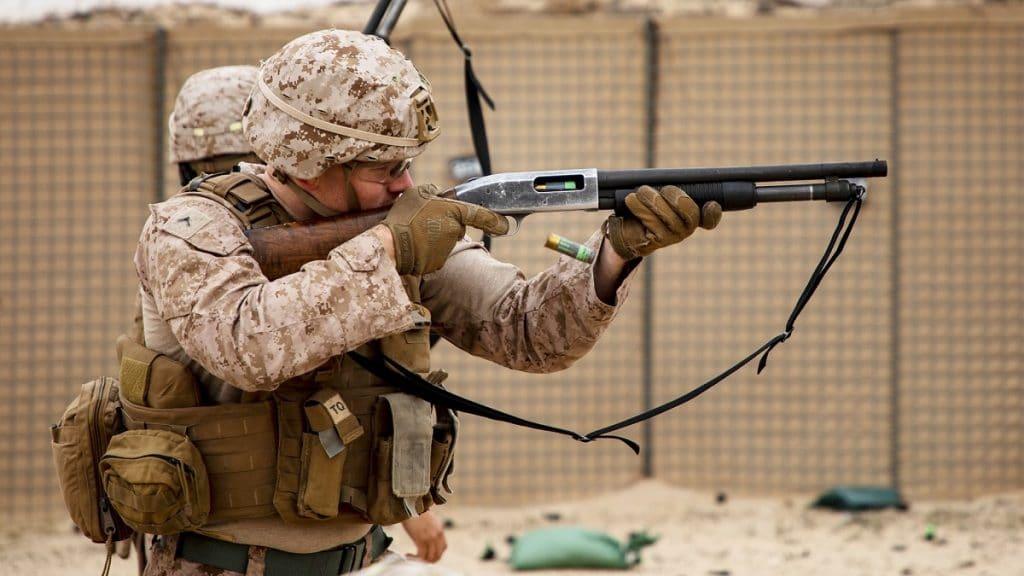 A well-used Mossberg 500 with mismatched furniture still in service with Marines in 2020.
Often preceded by a company's reputation (or infamy), proven products will have significant time in the market and users who depend on the firearm for emergency/life-and-death situations. Take the Mossberg 500 series and the Remington 870 series — two of the most popular shotguns in the world. These see regular police and military use and have been available for over 60 years. Any operations, design, or ergonomics shortcomings have long been ironed out. 
These two shotguns also use a similar layout (bottom-loading, side-ejecting, dual-action bar, slide-fed pump-action shotguns, which use an under-barrel tubular magazine). 
Like a good martini, the ingredients are kept simple because they just work. It also ensures they are easy to use, which brings us to rule #3…
3. The shotgun must be easy to use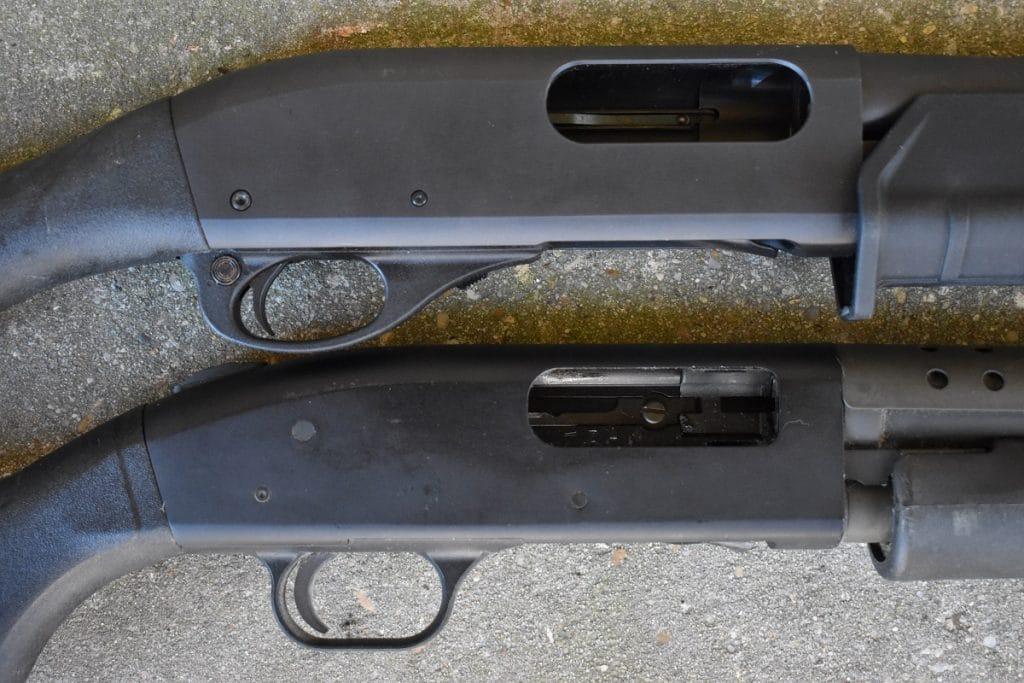 That 1917 James Woodward SxS will look great on the mantle, but novelty and heritage are undesireable traits when you want speed, simplity, and reliability.
In addition more training will be required to operate a more complicated tool, so apply the KISS principal and keep it simple. That also keeps the number of parts to a minimum, which helps avoid untimely reliability issues. That said, everything breaks at some point, which leads us to the next rule…
4. Ammunition and parts should be broadly available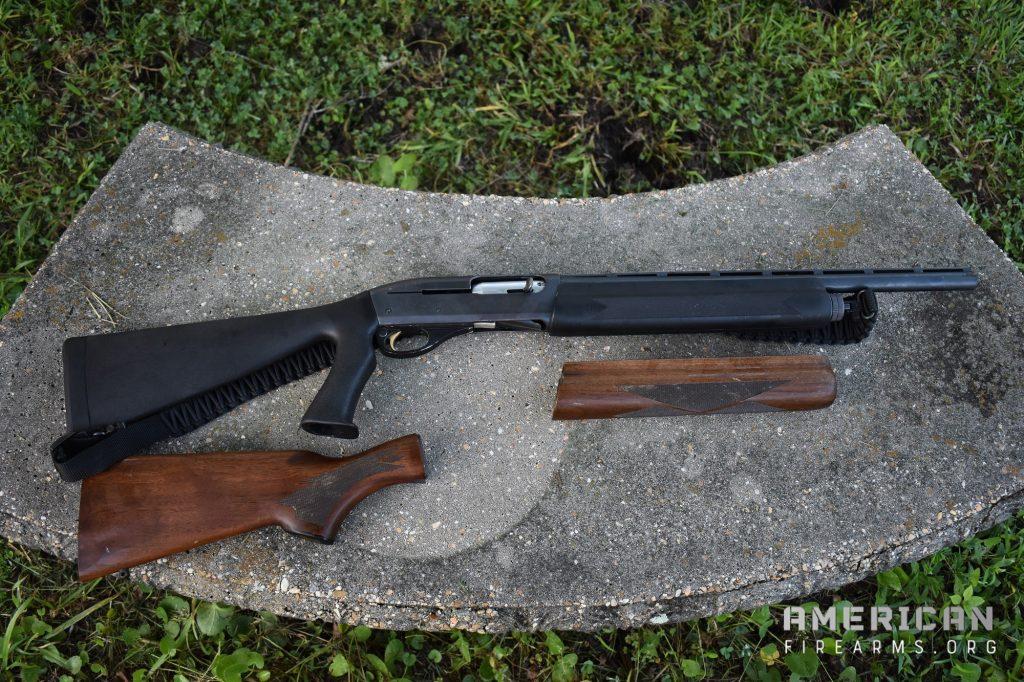 Of course, sporting guns can be morphed to be tacti-cool, such as taking this classic Remington 11-48 Premier and swapping out the barrel and furniture, but it's just not the same as having a purpose-made defensive shotgun.
Reverse-engineered imports and budget lookalikes of classic firearms give consumers choice & keep pricing pressure in the market, but rarely stick around long enough to encounter (and solve) the kinds of problems that invariably crop up with new products. That means locating replacement parts will be virtually impossible when a manufacturer stops production (or disappears from the market altogether).
A proven shotgun, especially when it's your first, means online forums, social media groups, and local gun shops will all be able to tell you what part of your shotgun is likely to fail and point you to a reliable source for replacements. Plus, if your chosen shotgun is simple in design, the list of failure points (and parts you'll need) will be decidedly small.
When it comes to ammunition, shotguns don't face anywhere near the array of choices of rifle shooters — you get six options — 10, 12, 16, 20, and 28 gauge.
If you own only one shotgun (or are in the market for your first), make it a 12-gauge. Any LGS or store with an FFL in your town will have 12-gauge shells on the shelf, with the broadest array of choices (from 3/4-ounce practice loads to 1-ounce slugs). The sheer popularity of the 12-gauge means that your 12-gauge will be the cheapest to shoot of any caliber on a shot-by-shot basis. 
5. The shotgun should support mounting helpful accessories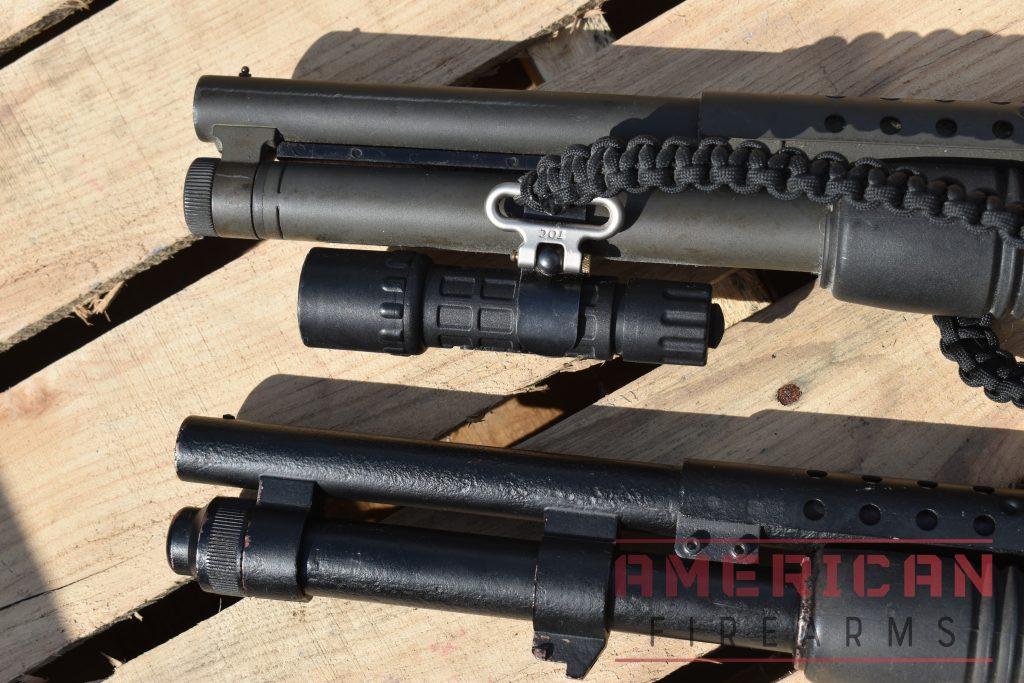 A few basic accessories, such as a sling and light, will give your shotgun much needed utility.
The shotgun is as capable a firearm as any, but its utility (like any firearm) can be improved with a few simple additions. A sling gives you two hands when on the move (vs. carrying your shotgun by hand when on the move); a home defense shopper should look for a rail with which they can mount a light or laser/light combo. You may also want interchangeable choke tubes if hunting is in your shotgun's future. 
Plus, if you adhere to rule #4, you'll almost certainly have more than one option for any accessory you need. Just avoid turning your practical, easy-to-use shotgun into an over-accessorized, 10 lb behemoth.
Here's where you take the reigns. Following these basic rules isn't difficult, but when faced with a dizzying number of options at the counter, it can be challenging to keep it simple. 
For your first shotgun, don't go chasing the latest, greatest, shortest, or shiniest — stick with these principals to bring home a winner. Then get another one!