Best .300 Win Mag Rifles: Big Power, Big Precision
Written By
Michael Crites
Licensed Concealed Carry Holder
Reviewed by
Editorial Team
Learn About The Editorial Team
Share:
Products are selected by our editors. We may earn a commission on purchases from a link. How we select gear.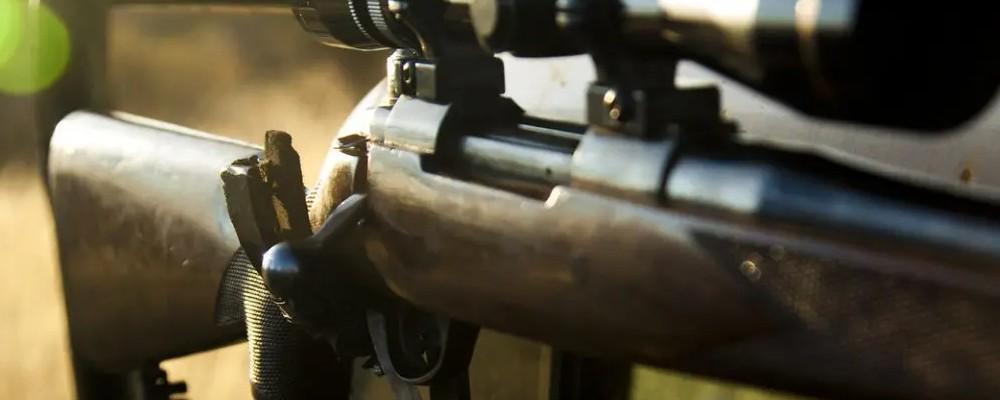 The .300 Winchester Magnum is one of the most popular hunting cartridges ever developed and has remained a staple of American hunting culture ever since the 1960s. If you can find a great rifle to pair with these cartridges, you'll have a capable hunting firearm that is versatile enough for any hunting expedition and will last for years.
Today, let's take a look at the best .300 Win Mag rifles on the market so you have a great firearm for your next hunting trip or target shooting competition.
.300 Win Mag Rifle Comparison
Below is my list of the best .300 Win Mag rifles. I list the best choices in terms of value, performance, design, and cost.
Click on the name to head to the product page, read reviews and check prices or skip ahead to the list of rifles.
| Name | Selection | Price |
| --- | --- | --- |
| | Bet Overall | $889 |
| | Budget Pick | $669 |
| | Best for Hunting | $1,699 |
| | Lightest Option | $1,029 |
| | Scope Included | $379 |
.300 Win Mag Rifle Reviews
1. Best Overall: Remington 700
Remington is one of the most well-known firearm manufacturers in the world, and the Remington 700 helps demonstrate why.
There's a lot to like, including a special corrosion control system that makes this rifle impervious to even the worst hunting weather or other conditions. It's an extremely durable piece of equipment, made with stainless steel and other composite materials for added durability.
It features a three-round capacity and a long barrel length of 26 inches. Even with these aspects, it only weighs 8 ½ pounds, so it's easy to carry around for even the longest hunting hikes and much lighter than a precision rifle chambered in a like caliber.
The bolt action delivers unparalleled accuracy and fantastic performance, partially because it comes with an externally adjustable trigger. This allows you to customize the trigger pull so every shot is as accurate as possible. We also really like the tactical beavertail fore-end for added balance. The barrel has special fluting to keep it cool, too.
Other excellent features include pre-drilled holes already set for scope mounts and a hinged floorplate magazine for fast reloading. All in all, it's a high-quality piece of equipment that'll suit you for both hunting and target practice competitions.
What we liked:
Durable construction
Comes with an adjustable trigger
Excellent size and weight for accuracy and endurance
Can be used with most mountable optics
What we didn't:
2. Budget Pick: Savage Arms 110 .300 Win Mag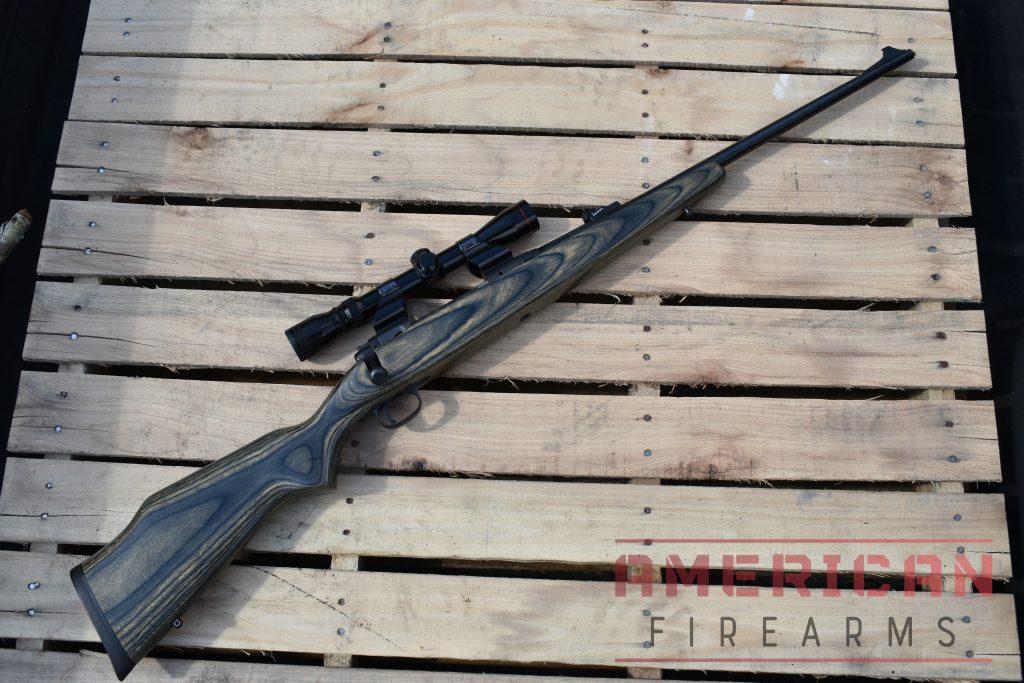 A solid wood Savage 100 -- AccuStock not included
This next 300 Win Mag rifle is another highly accurate firearm with a 26-inch barrel. Even more importantly, the Savage Arms 110 allows you to customize the length of your trigger pull so it'll offer a customized shooting experience every time you take aim.
It also features their special "AccuStock" rail system – which secures the action of the rifle three-dimensionally across the entire length of the bolt action for even better stability and balance. It also includes a series of buttstock inserts, which puts it a little closer to precision rifle territory than the traditional wood stock variety.
The rifle is made with a gray synthetic stock that's actually fairly comfortable without slipping too easily on your shoulder. The weapon comes with an adjustable muzzle brake for even greater performance and recoil control, plus a soft grip overmold at the fore-end.
All in all, this is an incredibly easy rifle to hold and keep control over, particularly when you consider the textured pistol grip surface. It's a fantastic beginner's 300 Win Mag rifle due to all these aspects and it's relatively affordable asking price.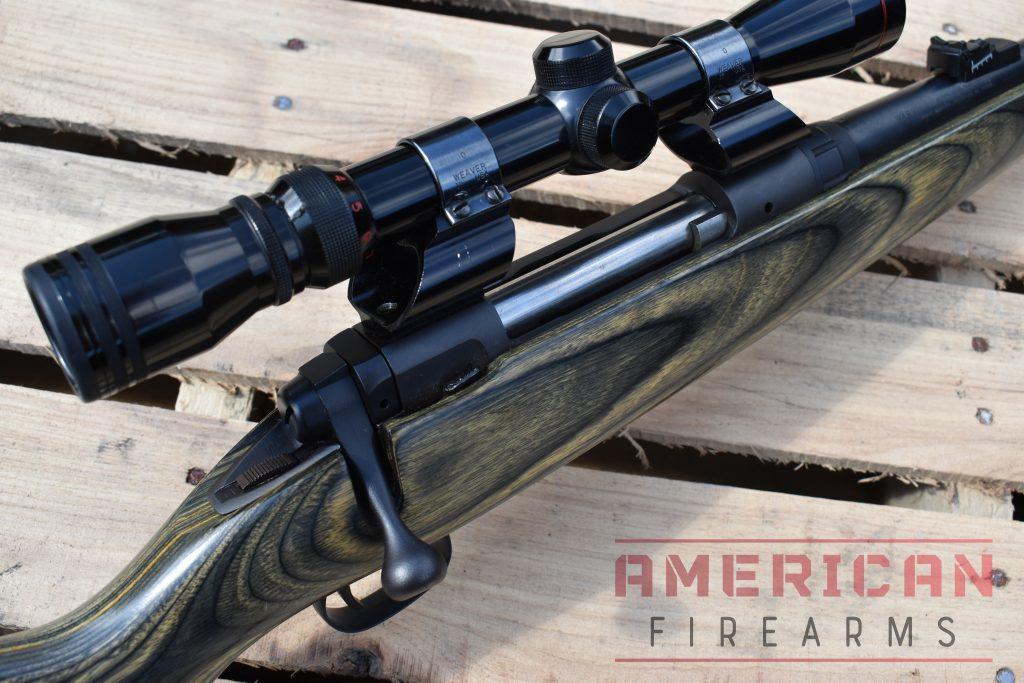 300 Win Mag Rifles - Savage 110 - Right Bolt
What we liked:
Very easy to hold
Trigger is fully adjustable
Full 26-inch barrel
Adjustable muzzle brake
Textured surface
What we didn't:
No scope system out of the box
Barrel thread pitch is 9/16 x 28, which will make fitting a suppressor a challenge
3. Best for Hunting: Winchester 70 Featherlight
Winchester enters the mix with the Winchester 70 Featherweight – a quality bolt action rifle that focuses on an easy-to-carry package. It's one of the more affordable high-quality 300 Win Mags on the list and at just over 7 pounds offers an easy-handling, maneuverable package designed for carrying deep into the backcountry.
There are tons of features to make the Winchester Model 70 worth your time, including a special controlled round feeding mechanism that reduces the likelihood of jamming.
There's also a three-position safety for added user control, and an M.O.A. trigger system, which guarantees that every trigger pull will be crisp, responsive, and quick to reset. The Pachmayr Decelerator pad soaks up felt recoil which both brings the classic-looking rifle up to date & offers a more comfortable shooting experience than the Winchester 70s of yore.
The Winchester Model 70 comes with a walnut stock and a satin finish for durability and a textured grip section. Not only does it look great but that grippy texture prevents the rifle from moving around when you're resting the stock against your shoulder, preventing chaffing and unwanted noise when tracking a target.
This lightweight 300 Win Mag rifle is a perfect bolt action firearm for deer, hogs, and many other types of hunting.
What we liked:
10-15% lighter than other rifles
Stable & minimal felt recoil
Good trigger and safety systems
Excellent aesthetic
What we didn't:
Most parts aren't made with stainless steel
Shorter barrel
4. Lightest Option: Browning X-Bolt Hunter
This 300 Win Mag rifle is also fairly affordable and weighs only 7 pounds, making it the lightest choice on our list. The Browning X-Bolt features a low luster finish on the receiver and barrel, and the walnut color both looks great and prevents glare or reflection from giving away your location during a hunting trip.
Even better, it features a feather trigger mechanism that doesn't cause trigger creep or take up, so each pull should be crisp and clean. It also features a center-fed rotary magazine and a soft recoil pad.
These features work to offset the lighter weight (meaning less overall mass & potentially more felt recoil) to make every shot you take a little more comfortable, and reduces the likelihood of recoil anticipation – so you can get more sub moa shots on target. It also makes it an ideal choice for smaller people, like teens on their first hunting trip or women interested in a hunting rifle.
The trigger is fully adjustable and the rotary magazine can also be detached quickly and easily for speedy reloading. The rifle is already drilled and tapped so you can add your favorite optics to the weapon in a snap. All in all, it's a great firearm that's suitable for beginners and experienced precision rifle hunters alike.
What we liked:
 Very lightweight compared to the others
Soft, recoil absorbing stock
Comes with a great walnut finish
Fairly affordable
Trigger is crisp and adjustable
What we didn't:
Other options are more durabile
No stainless steel options
5. Scope Included: Remington Model 738
This last 300 Win Mag rifle is a fantastic option from Remington. The Remington Model 783 comes with a 24" barrel and weighs 8.5 pounds. Although it's a little shorter and a little heavier than several other options, it's still a great choice thanks to the dual pillar bedding platform that allows the barrel to free float. This ensures even greater accuracy at range and fantastic shot-to-shot consistency, so it's an ideal target shooting rifle.
Additionally, the rifle comes with a carbon steel barrel: this is easily the best material for modern barrels thanks to its durability and light weight. Perhaps most compellingly – the rifle comes with a pre-mounted and bore-sighted 3-9x40mm riflescope. This means you don't have to combine it with another scope or purchase an additional optic at all. The scope is surprisingly accurate out of the box, too.
Add to these excellent features a three-round steel detachable magazine and an aesthetically pleasing walnut stock and you have a great firearm through and through.
What we liked:
Comes with a pre-mounted optic
Crisp, adjustable trigger system
Carbon steel barrel
Barrel free float for additional consistency
What we didn't:
 Barrel length could be a little longer
Heavier than other options
Essential .300 Win Mag Rifle Features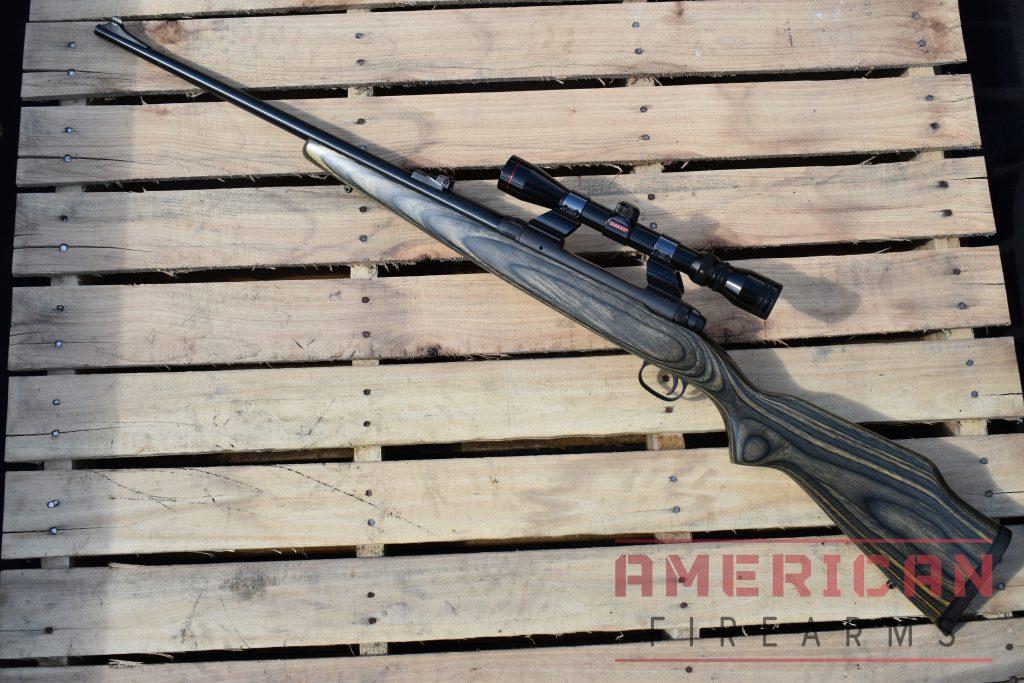 With a 300 WIn Mag you'll want to stay in the 24-26-inch barrel range.
1. Barrel Length
First off, consider the barrel length. Longer barrels are highly correlated with increased accuracy, which is saying something given the overall accuracy of the 300 Win Mag cartridge.  Considering the .300 Win Mag is based on a shortened, necked-down .375 H&H — one of the most popular cartridges for hunting dangerous game — it needs some runway to ensure proper powder burn, so stick with a 24-inch barrel or longer.
Indeed, 300 Win Mag rifles are already a little more accurate than .308 Winchester rifles since they maintain their projectile's velocities over distance thanks to their larger cartridge.
Still, barrel length plays a big role in accuracy – especially when considering your farthest effective range. Longer barrels also mean more weight and increased mass. It's a bit of a tradeoff, but for most hunting and target shooting activities, longer barrels are usually better.
2. Capacity
Also think about the capacity of a given 300 Win Mag rifle before purchasing. Most of these rifles have low capacities of around three cartridges per magazine, although some push this a little further and go up to four cartridges total when you count the cartridge loaded into the chamber.
There's no right or wrong answer here, but higher capacities are a little or convenient since they allow you to take another shot or two before having to reload. This may make all the difference in a hunting situation whenever shot counts.
3. Materials
The materials that make up a 300 Win Mag rifle are also highly important. You can find many top-tier rifles that use wood for the stock or grip, which is great for aesthetics and overall durability. Even more commonly, you can find 300 Win Mag rifles that are made with composite or steel materials.
These are usually great since they imbue the weapon with longevity and overall durability. Many stainless steel parts are also great since they don't corrode very easily and should last for a long time to come.
In general, more durable components are always a plus.
4. Weight
Keep the overall weight of a 300 Win Mag rifle in mind before you purchase. Heavier rifles may have more durable components or slightly higher capacities, but they'll also tire you out a little more quickly. This could make all the difference during a hunting expedition where you need to lug your rifle and other equipment around for many hours on end.
5. Scope/Mounting Options
Lastly, check to see whether a 300 Win Mag rifle comes with a scope in the purchase or, barring that, what its other optical attachment choices are. Some rifles come with either Weaver or Picatinny mounting rails, which make them easy for you to combine with your favorite optic. Others might have more limited mounting systems.
6. Comparing the .300 Win Mag to .308
Long-Range Accuracy. .300 Win Mag is an excellent cartridge for people who value accuracy in their rifles, which means if you prioritize long-range shooting the .300 Win Mag. When it comes to modern competition shooting at long ranges, one of the options that more people are considering is the .300 Win Mag, as .30 caliber cartridges are currently undergoing a major renaissance among folks who want greater range than the .308 or 7.62mm NATOs of the world can offer. The heavier rifles, with a bipod and a good optic, are great target rifles.
Hunting Capability. Second, many of the .300 Win Mag rifles on this list are intended for people who want to take their rifles hunting. Where rifles intended for long-range bench or rest shooting tend to be heavier, with more adjustments on the stock and heavier barrels, the hunting models can be had for less money and tend to be considerably lighter. If you intend to hunt at longer ranges than, say, 5.56mm allows, the .300 Win Mag is an excellent option for hunters looking to expand their effective range for medium and big game alike.
Types of .300 Win Mag Rifles
Traditional Rifles. Although the .300 Win Mag is one of those relatively new cartridges that people who want to shoot at extended ranges adopt in their chassis-based rifles, some folks prefer something more traditional rather than precision rifles. There are rifles for those folks in this caliber. For example, the venerated Remington 700 can be found with a walnut stock, a three-round capacity, and no tactical rails whatsoever, similar to the Mossberg Patriot and other traditional rifles. These traditional rifles are practical, accurate hunting weapons that will certainly get the job done and do so with a contemporary cartridge.
Tactical Rifles. If you're looking for something a little more tactical in its looks and feature sets, then it's also possible to get a rifle in .300 Win Mag with a polymer stock and Picatinny rail upon which to mount an optic. In this list, these more tactical kinds of rifles are represented by the Savage Arms 110. These rifles tend to be slightly lighter than their wood-stocked counterparts and are likely every bit as accurate, although the Picatinny rail mounts might not hold zero quite as well as properly bedded stock that has drilled and tapped mounts.
Niche Rifles. Finally, there's a trend in the .300 Win Mag rifle market that's deserving of its own type. A few manufacturers have made a point to sell their rifles as combinations or rifles and optics ready to go to the range or into the field straight from the factory. These can be had at various price points: the Remington Model 783 is the most affordable one we have on the list here, and the Savage Arms Apex sits right in the middle.
Especially for folks who are just getting into shooting or hunting, being able to buy a package that's good to go from the factory can take a lot of the guesswork and intimidation out of the process of setting up a proper hunting rifle, which we very much appreciate. With that said, do make sure to zero your rifle, even if the optic came pre-installed.
Things can get knocked around in shipping, and you want to be sure that your rifle is zeroed properly, or you will likely end up missing an important shot when you want to try to take down a deer or some other game animal at long distance.
.300 Win Mag Rifle Pricing
Under $500. At under $500, it is possible to snag the occasional deal, even on a rifle that comes with a scope. These present an incredible value and are likely to be long-lasting, practical hunting rifles, though they might not have the fanciest barrels or best triggers in the world. In this range you'll find rifles like the Mossberg Patriot, Remington 700, and other traditional rifles.
$500-$1,000 At or around $1000, you're likely to find rifles, with and without scopes, that is well made, accurate, and come with excellent triggers, though they won't be the total top of the line.
$1,000-$2,000. For a bit less than $2000, you can get rifles that are made in a classic style with a high degree of precision and craftsmanship. For this kind of money, you can expect an extremely accurate rifle that you'd pair with a similarly expensive and well-made optic. For your money, you'll likely get one of the most accurate long-range precision rifle combinations possible without going to a professional gunmaker.
It's possible to get a .300 Win Mag rifle that's relatively affordable, and with a little more expensive, you can add quality and features at several price points until you're happy with the overall performance of the rifle system: this caliber is becoming more popular, and we're glad to see a wide variety of offerings.
Ultimately, the Remington 700 XCR Tactical .300 Win Mag Bolt Action Rifle does a fine job of representing the exceptional performance a good 300 Win Mag rifle can offer.
It's a suitable choice thanks to its overall durability and accuracy, and it features a great barrel and good weight, to boot. Whether you need a great rifle for hunting or general target practice, the 700 CXR – or any of the above options, really – will be a fantastic choice. Good hunting!

April 20, 2023 — After careful reexamination of this guide, we stand by our present .300 Win Mag recommendations. We've added and updated images and links where appropriate.
Sign up for our newsletter
Get discounts from top brands and our latest reviews!