Beretta Bobcat Review: A Palm Full of 22 Caliber Prevention
A classic pocket pistol that's still going strong today, Beretta's "cat gun" — the Bobcat —is small, lightweight, reliable, and a near-perfect rimfire pocket gun.
Written By
Michael Crites
Licensed Concealed Carry Holder
Reviewed by
Editorial Team
Learn About The Editorial Team
Share:
Products are selected by our editors. We may earn a commission on purchases from a link. How we select gear.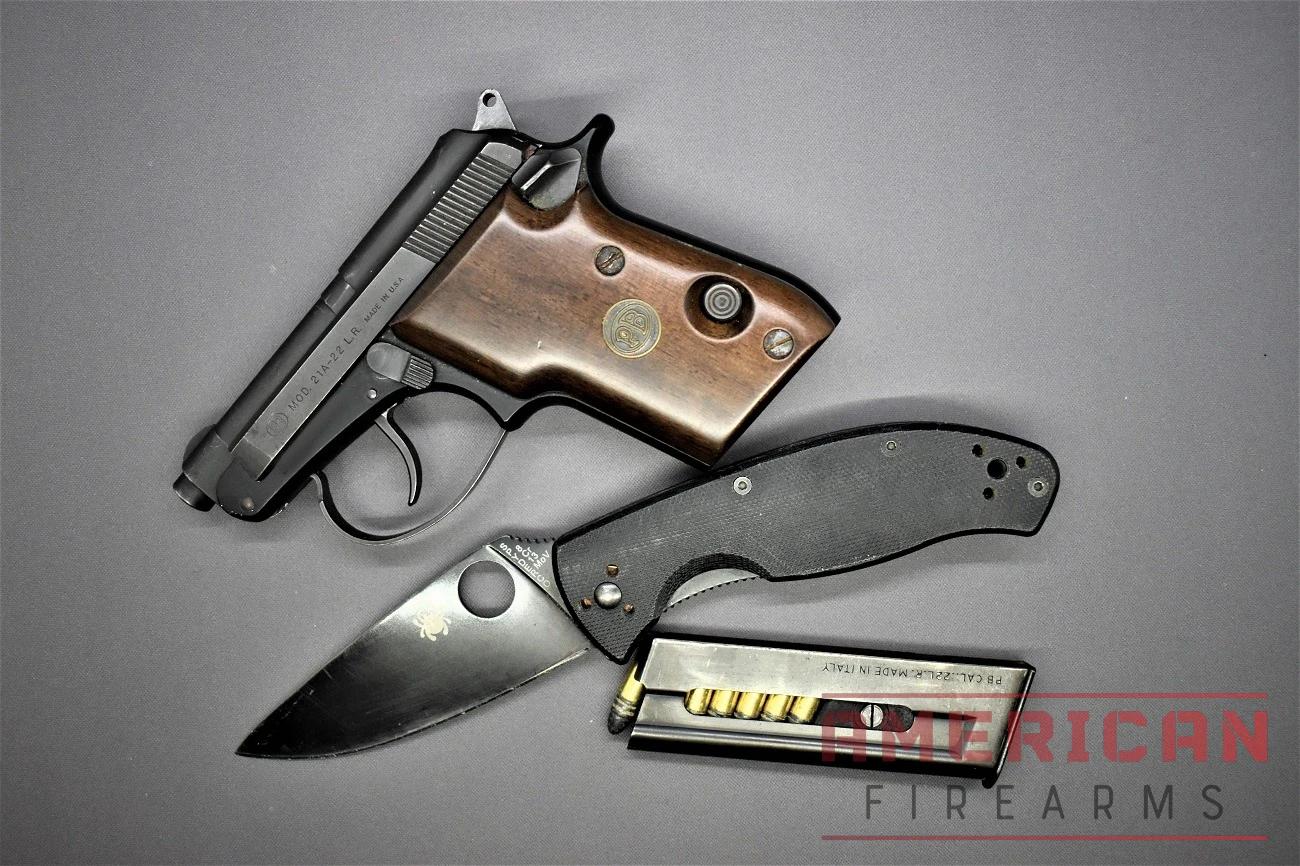 The Beretta Model 21A, commonly just called the Bobcat, is an ultra-compact semi-auto pistol offered in .22LR and .25 ACP. With a single-stack magazine that gives the user 7-8 rounds, it is fun to shoot, can be dependable in operation with the right ammo, and is easy to load and operate with its "tip-up" barrel widely acclaimed.
Best yet, it is small enough to be unseen in areas where larger carry guns could never travel.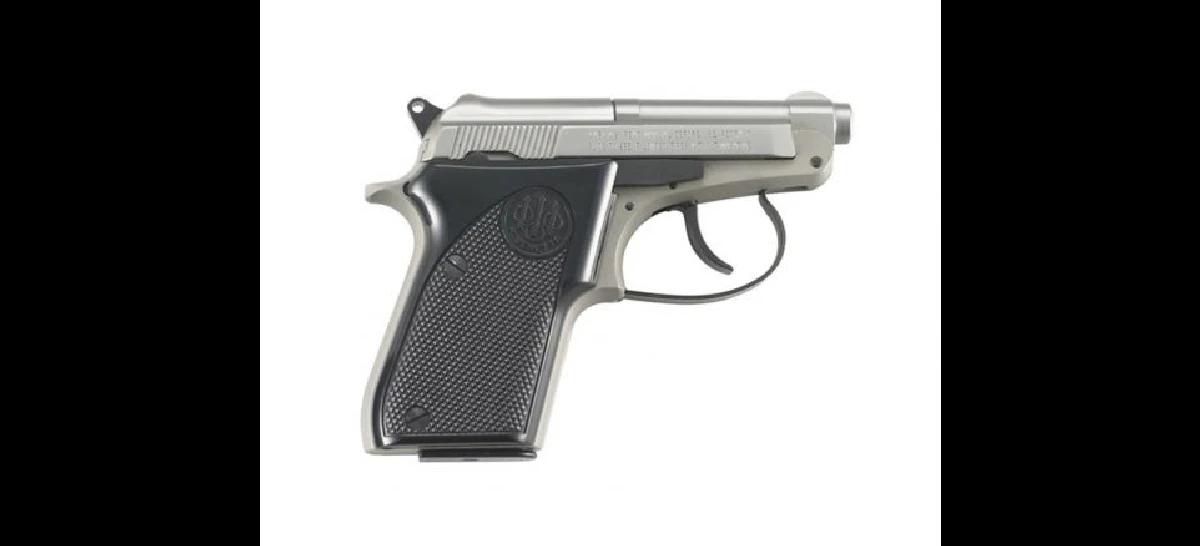 Considerations
Small caliber and short range
Limited sights
Not for new shooters
Limited aftermarket support
Our Verdict
For gun owners looking to be able to carry seven or eight rounds of .22LR or .25ACP with them in a pocket-sized delivery system that weighs less than a pound and is good for reliably poking holes in a 10-inch target 10 yards away if needed, the Bobcat could be the king of the jungle.
How does the little Bobcat score on our 60-point scale?
Accuracy: 7/10
The Bobcat isn't the most accurate pistol on the market (nor is it intended to be) but it's accurate enough for self-defense and target practice.
Ergonomics: 8/10
Despite its small size, the Bobcat is well-designed and comfortable to hold. The grip is textured and a touch wider than typical pocket pistols, and the trigger is better than most.
Fit and Finish: 9/10
The Bobcat is well-made and finished to Beretta's typically high standards. The slide and frame are made of high-quality steel, and the controls are smooth and easy to operate.
Features: 7/10
The Bobcat has a few features that are not found on other pistols in its class, such as a tip-up barrel and manual safety. However, it lacks some basic features that would help add to the safety factor, such as a loaded chamber indicator and a magazine disconnect safety.
Reliability: 9/10
With thousands of rounds through it, the Bobcat has proven to be as reliable a rimfire pistol as you could want, especially with the right ammo.
Value: 7/10
The Bobcat is well-made, reliable, and has a good mix of features and performance for the price, but costs as much as more capable pistols.
Caliber:

.22LR rimfire or .25ACP centerfire

Capacity:

7 rounds in the magazine

one in the chamber.

Sights:

Fixed

Frame Material:

Made from solid aluminum forgings

Overall Length:

4.92 inches

Barrel Length:

2.4 inches

Height:

3.7 inches

Width:

1.1 inches (widest point over grips)

Weight:

12.5 ounces loaded / 11.4 ounces empty

MSRP:

$299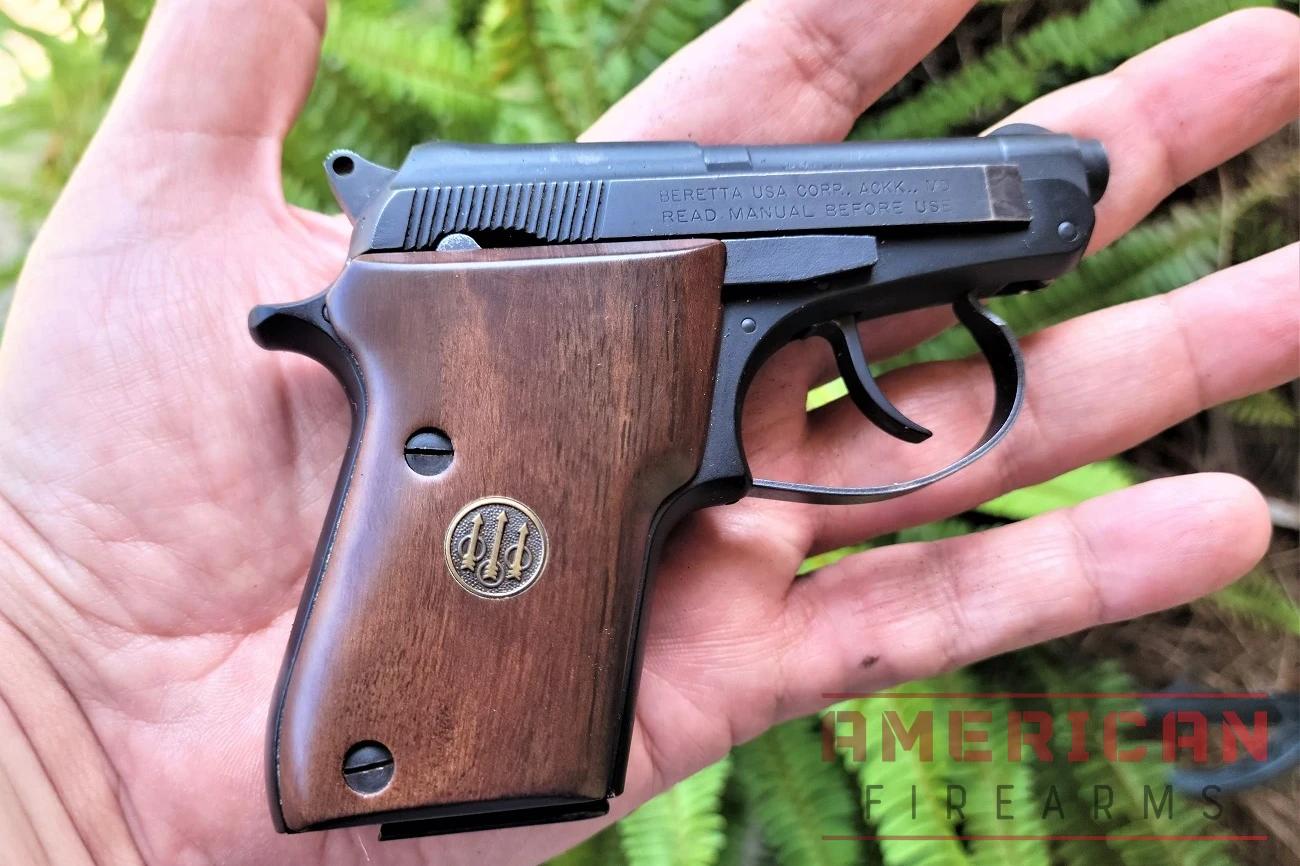 A close-up of a Beretta Bobcat pistol in hand. The pistol is small and black, with a textured walnut grip.
In 1955, looking to cash in on a simple pocket pistol for overseas sales, Beretta introduced a blowback action single-stack handgun with a hinged 2.3-inch barrel, fixed sights, plain blue finish, and plastic grips.
The beautiful part about the hinged barrel was that it allowed the gun to be loaded and unloaded without racking the slide, which can be difficult on very small pocket-sized semi-autos with short slides and stout little recoil springs. Beretta's U.S. importers dubbed this little guy the Minx and sales were brisk enough to keep it in production for almost 25 years across three models (948/949/950/951) and two calibers (.22S and .25ACP, with the latter dubbed the Jetfire).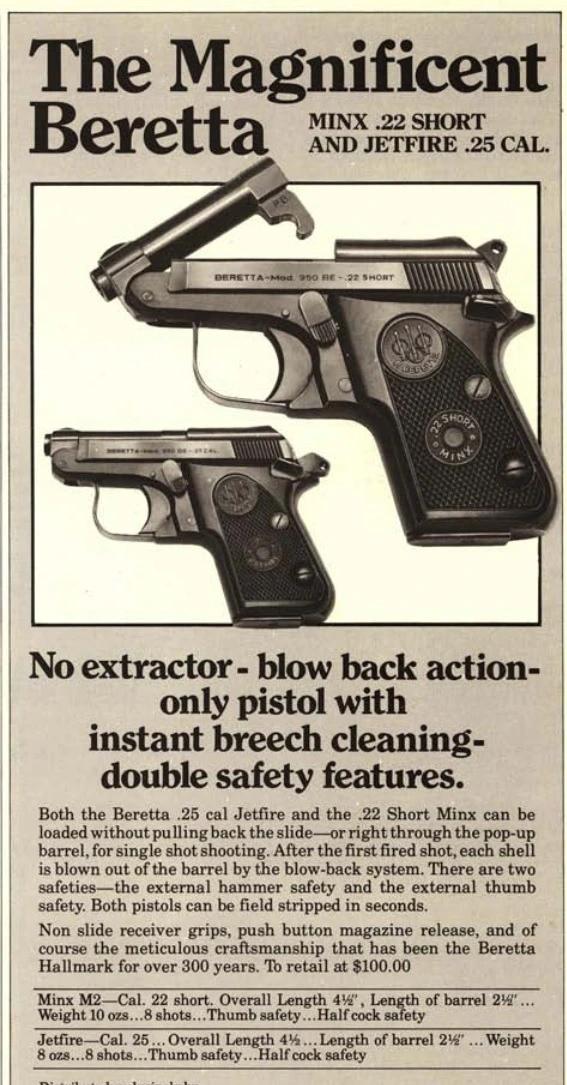 A Beretta Minx Ad
Fast forward to 1984 and Beretta ditched the ineffective .22 Short caliber, along with the Minx designation altogether, and introduced the upgraded Bobcat in two models (M21- 7+1 shot .22LR, and M20 – 8+1 shot .25 ACP). The little double-action pistol used an alloy frame to keep the weight as trim as possible (generally about 11.5 ounces), used a slightly longer 2.4-inch barrel than the old Minx/Jetfire, and was offered in a blued, matte black, or Inox model (aluminum) finish over the years.
Beretta ended production on the Bobcat in 2013 but, after a huge and persistent customer demand, rebooted it in 2017.
In 2020, Beretta introduced a Bobcat Covert model of the Model 21, which included an extended factory threaded barrel with an industry-standard 1/2x28TPI pitch to allow for use with most suppressors. The Covert has since become the default standard in Beretta's catalog for the Model 21, at least for 2023, with new colors added in Kale Green, Ghost Buster, or Silver-Black finish.
Ask anyone who carries to name the gold standard for modern pocket pistols, and chances are they'll name the Ruger LCP. It's chambered in 380 ACP, what most would consider to be the minimum viable self-defense caliber.
Meanwhile, the Bobcat is heavier, thicker, and chambered for the laughably impotent .22LR round.
So why the Bobcat? Are the latest updates to the platform just an attempt to squeeze the last few drops of value out of an otherwise aging and irrelevant gun? I don't think so.
Spend a little time at the range with the Bobcat and you'll realize that these guns — especially when compared to the LCP or another tiny pocket .380 — are much more enjoyable and easy to shoot.
The grips are larger, there's much less recoil, and once you pull through the initial double-action shot, the single-action trigger on the Bobcat is much, much nicer than a typical picket pistol trigger.
Besides, Beretta is one of the few companies still making pocket pistols in sub-.380 calibers, and if you ask me the .22LR is unfairly disregarded.
When it comes to small handguns, I prefer small calibers. You'll get a lot more of your shots on target, which matters much more than the size of the bullet.
The size sets the Bobcat up as an ideal pocket carry pistol, something it was always billed as going back to its old Minx/Jetfire predecessor.
Of course, the Bobcat doesn't need to be pocket carried, but we refer to these as pocket pistols due to the informal classification of these kinds of teeny tiny, super concealable semi-autos..
Coupled with a dedicated holster such as the DeSantis Nemesis or Azula ITP that guarantees a safe "grip-up" orientation for the user, these little guns disappear and can be presented and drawn from concealment very rapidly with training. It also lends well to carry in an ankle holster.
A Beretta Bobcat pistol rests on a black pocket holster and weathered wooden log.
On the downside, the small size also negates its use in long-range shooting past 15 yards, while its meek caliber means that, for many personal protection tasks, it is not ideal, particularly against a large and determined adversary or a dangerous predator with a thick hide.
However, the size of the Bobcat often means that it can tag along in instances where larger and more capable companions are left at home. This sort of "the gun you have with you" argument is where this series of little Berettas have lived since they were introduced.
So, in the end, the person best suited for the Bobcat is someone looking for a very compact deep concealment handgun, perhaps as a backup gun, who is willing to trade off the small size and caliber for ease of carry.
Grip
The grip of the Bobcat is small, as the height of the pistol is only 3.7 inches. Minus the slide and action and this only gives the user a couple of inches to hold on to, typically just allowing a one-handed, two-fingers-and-thumb grip.
The pistol, at least on variants made after 2000, has a series of vertical grooves on the front and rear straps that give some extra texture to maintain a good grip.
Further, the thin factory plastic grips can be replaced with a thicker wooden grip panel or to better fill the palm, and Pearce makes an outstanding set of rubber wraparound grips that stick to the hand. Adding a wider or stickier grip can improve the draw with the Bobcat and reduce the likelihood of an improper grip in a tense situation. No one wants to inadvertently drop a mag or induce a malfunction,
However, keep in mind that the thicker grips can also make the Bobcat harder to conceal in, or deploy from, pocket carry. You'll also likely also need to modify your grip technique slightly — from thumbs forward to tucked — to avoid slide bite and malfunctions.
The magazine release is also a bit of an odd duck, recessed into the left side grip panel. The placement slows reloads, but is probably located in the best spot to avoid an accidental press in a hurry.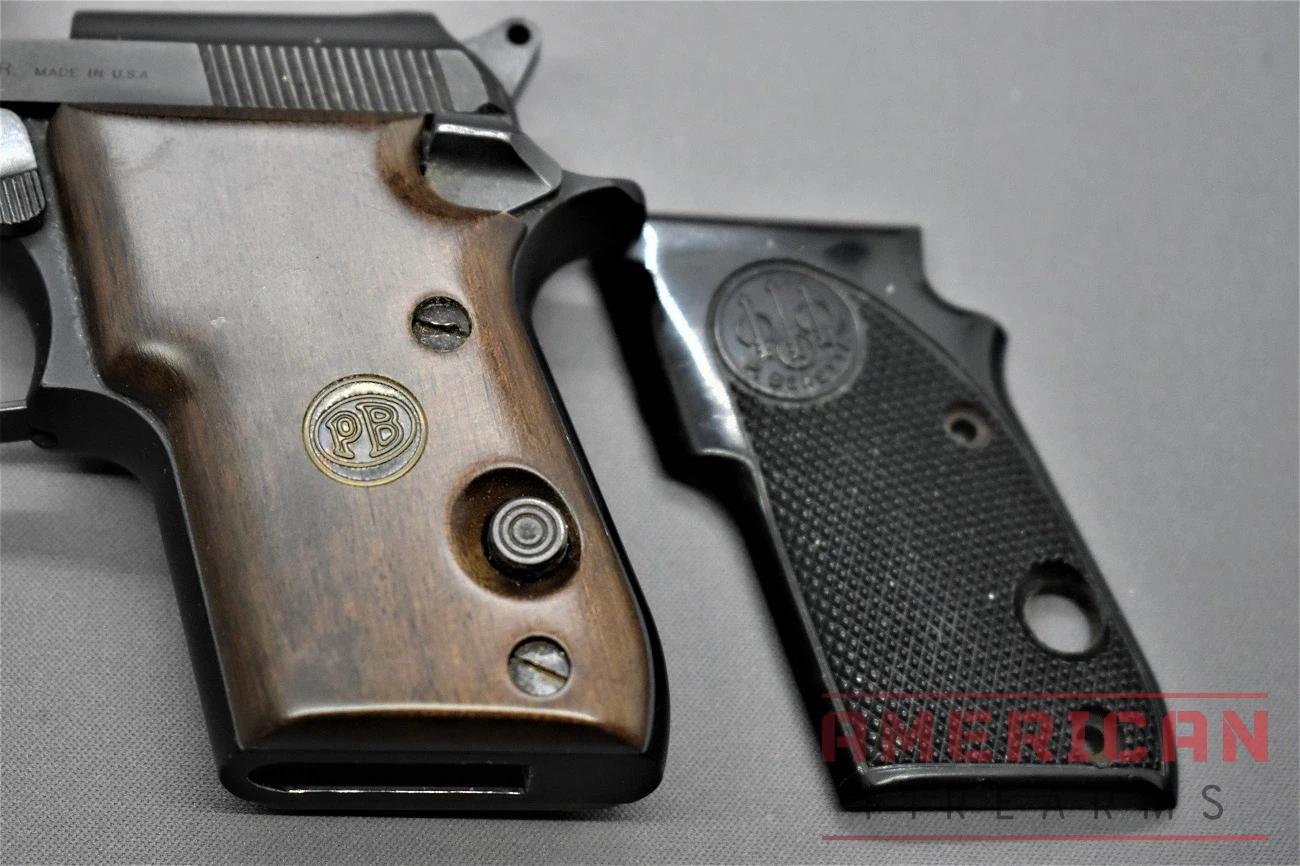 Comparing the factory plastic grips of the Beretta Bobcat to the larger wooden ones. The plastic grips are have a textured surface for a secure hold, while the wooden ones have a smoother surface but add width.
Barrel
The Bobcat's barrel is simple, being just 2.4 inches long. Its claim to fame is its ability to tip up — pressing forward on the barrel release pops the barrel up and allows you to quickly drop the first round directly into the chamber without racking the slide.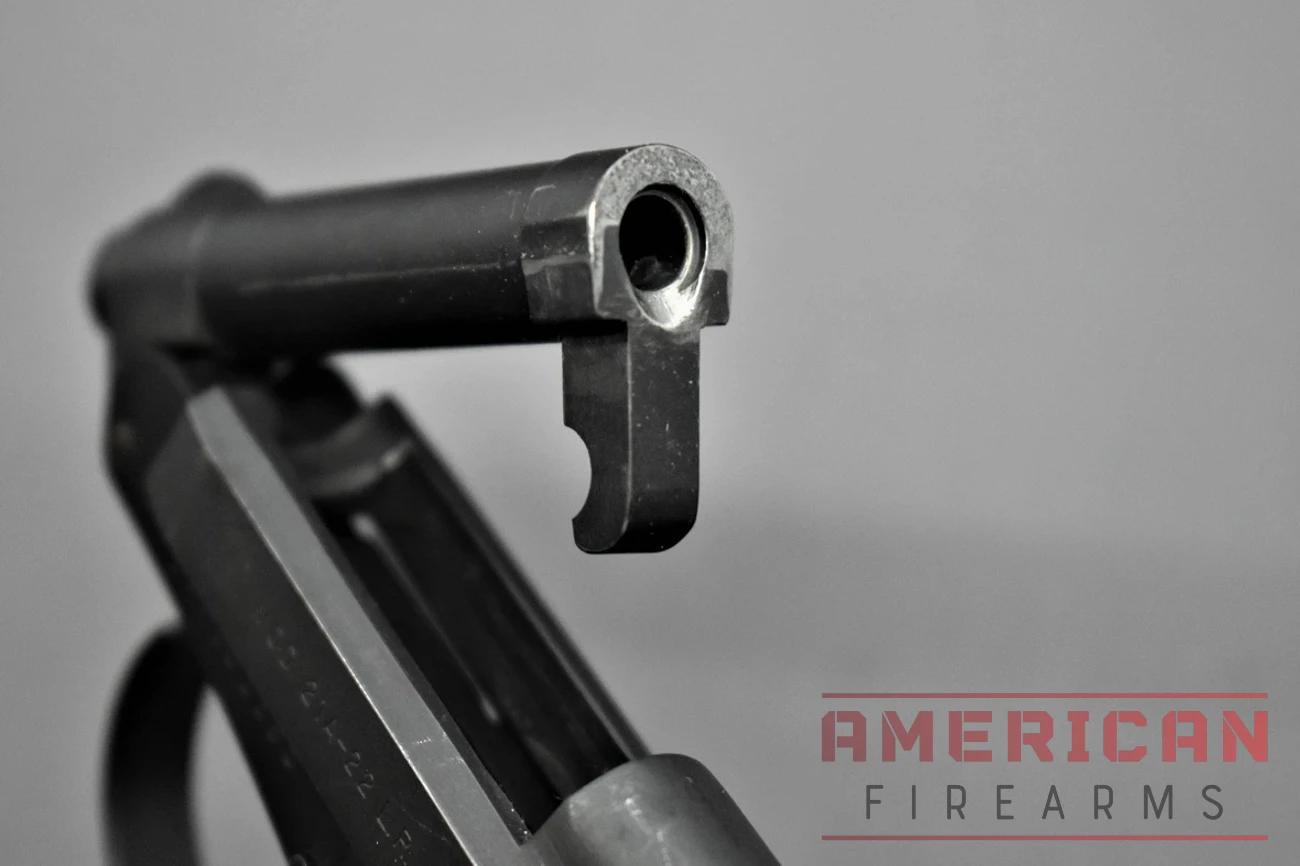 The Beretta Bobcat pistol's famous tip-up barrel. The barrel is made of steel and tipped up to reveal the chamber.
The mechanic is unique and fun, but may not be that helpful for people with limited hand strength who are looking for an alternative to racking a slide, in part because the double-action pull requires a good bit of grip strength to pull off.
This also means that, to clear the pistol, one must drop the mag and also flip open the barrel to ensure the bore is empty and doesn't have a live cartridge.
It is a strong barrel, made from solid steel bar stock, and has proved to hold its rifling over thousands of rounds.
Trigger
Not only is the Bobcat one of the smallest semi-auto pocket pistols on the market but as far as I can tell it is also the smallest one hands down with a double-action/single-action trigger system.
There is no decocker lever, which means the easing-down-the-hammer-with-the-thumb technique is available.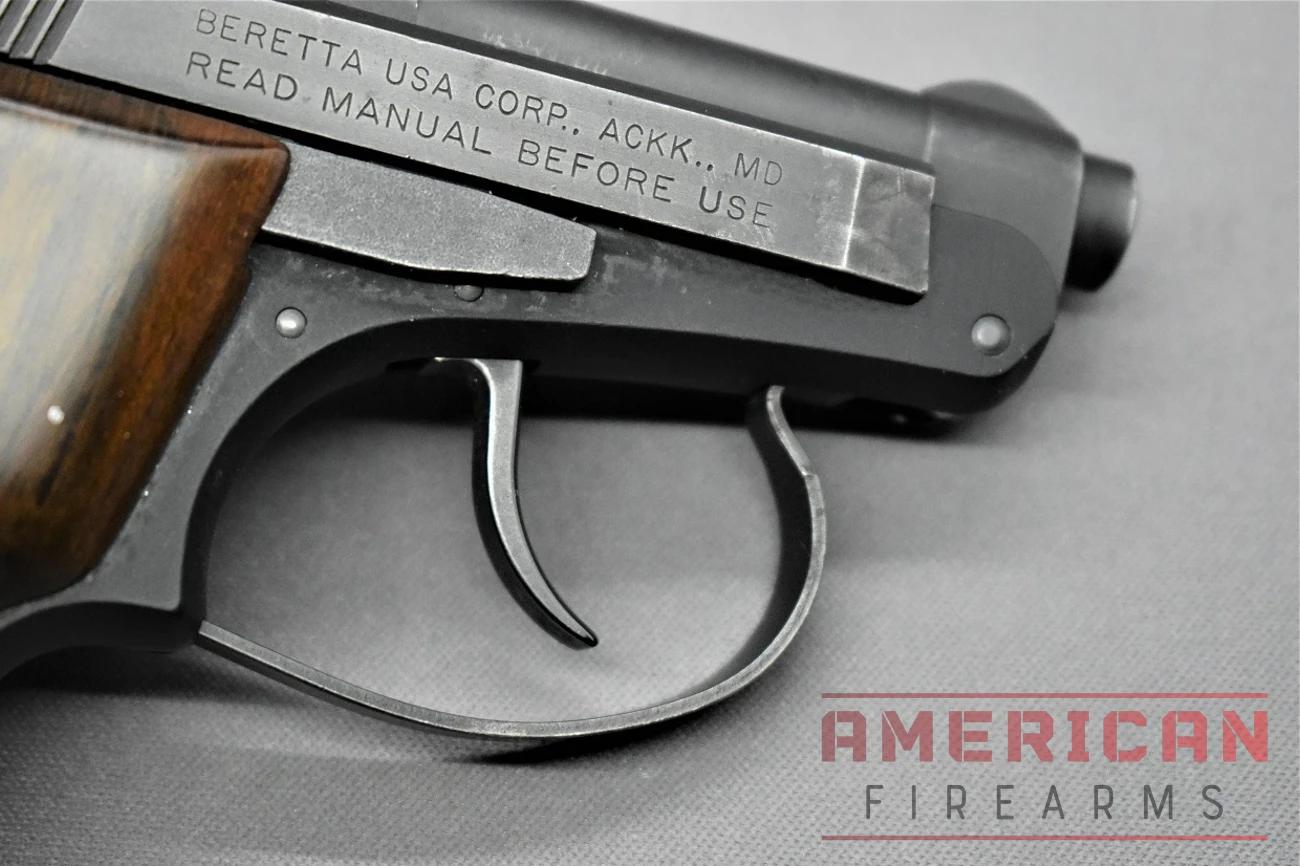 The Bobcat's double-action/single-action trigger is long and slender, with a smooth trigger face.
The good news is that the trigger will release with the barrel tipped up, so you shouldn't ever have to lower a hammer manually onto a loaded chamber. Tip: don't drop the hammer unless the barrel is tilted up as a safeguard.
The double-action trigger pull is a stout 10-to-11 pounds with a fair bit of creep to the wall while the single-action pull breaks crisp at an average of 4.5 pounds.
Slide
The Bobcat is about as traditional Beretta as it gets, using the company's famed open slide format that it borrowed from the Walther P-38 and has used on the M1951, the Minx/Jetfire, and the Model 92. It is short, barely the length of a .22LR cartridge, and light.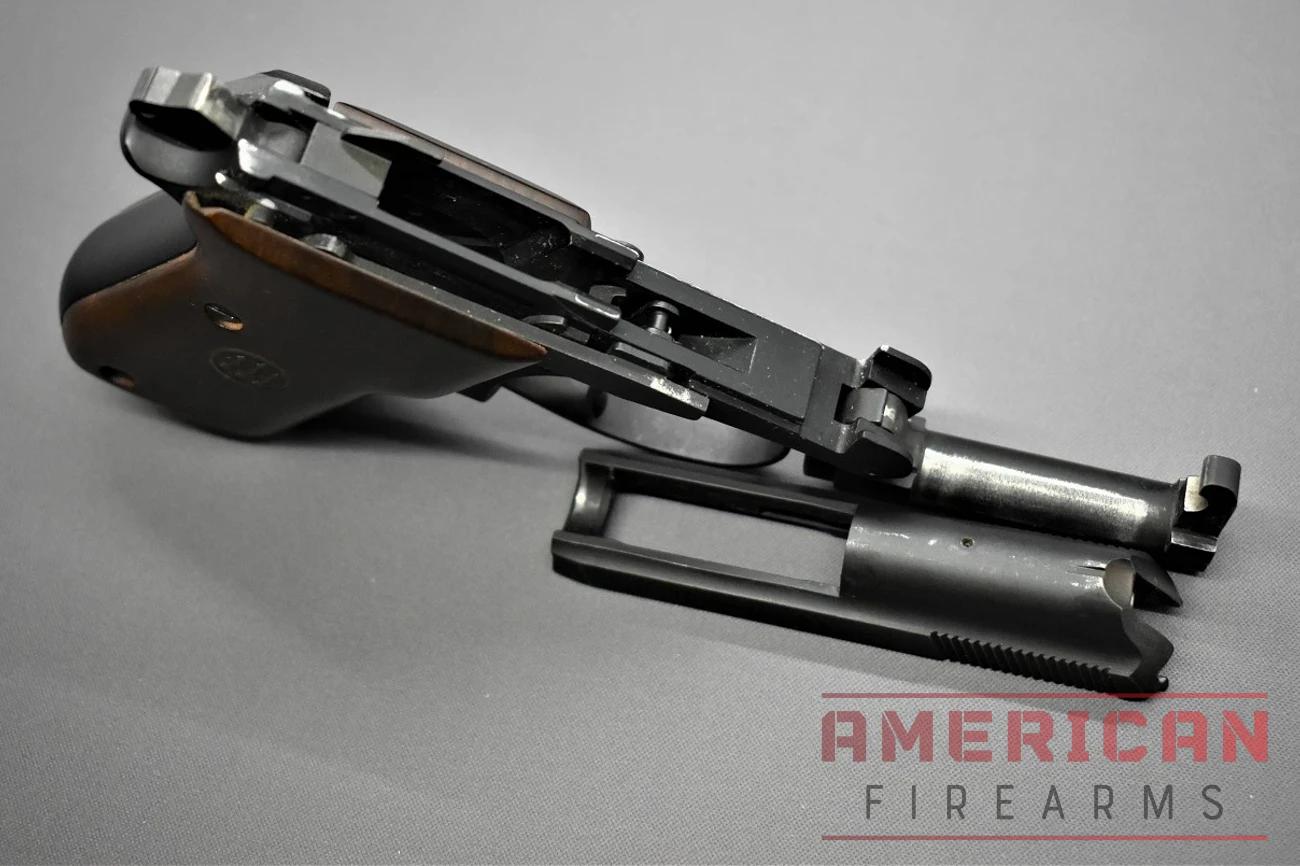 A close-up image of the Beretta Bobcat pistol's slide and frame, which have been disassembled for cleaning and maintenance.
This says Beretta, "virtually eliminated stove-piping problems." Our emphasis is on the word "virtually," which I'll cover in the range report.
Sights
This is a tiny pocket pistol with appropriately small, fixed sights consisting of a front blade on a band around the barrel and a gutter-style grooved notch in the rear of the frame.
This is fine as the practical accuracy on the Bobcat is for ranges 15 yards and closer. Like bad breath close.
Safeties
The Model 21A has an inertia firing pin which helps reduce accidental discharge from an eased-forward hammer or drop while the chamber is loaded. In addition, the Bobcat has a frame-mounted manual safety lever that, when clicked up, locks the hammer out via a plunger system.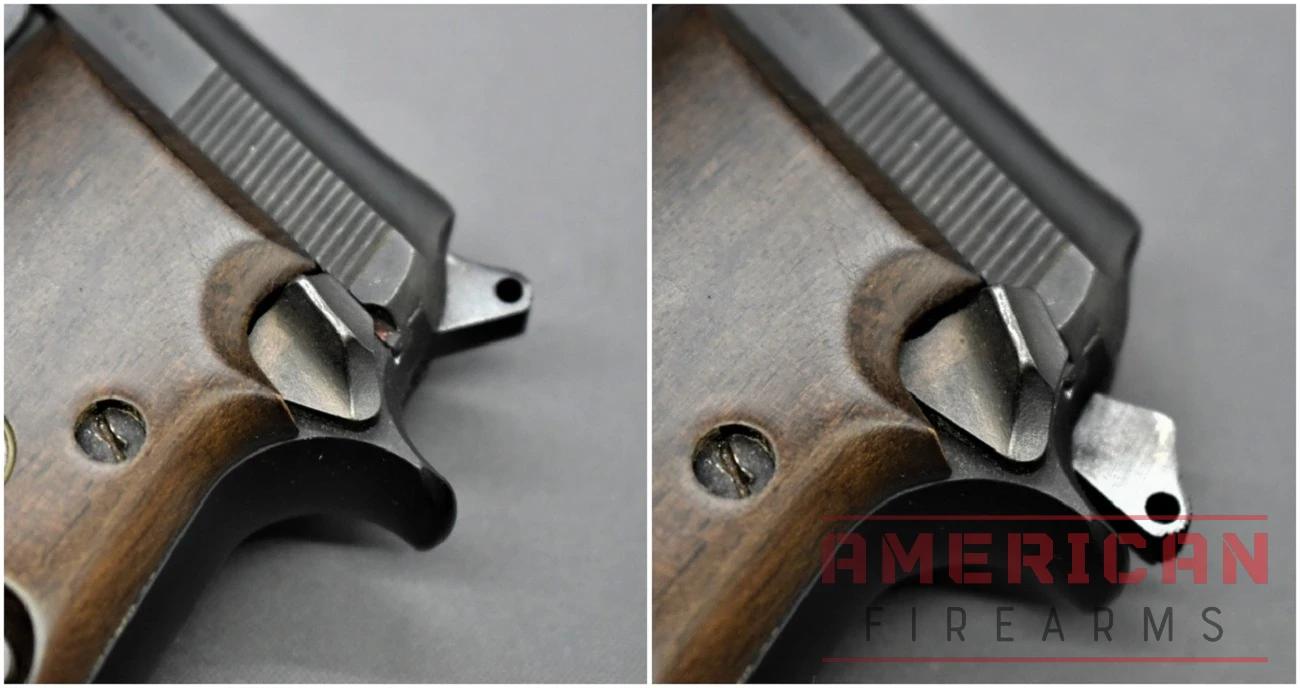 A side-by-side image of the Beretta Bobcat pistol's safety, showing the safety disengaged (left) and engaged (right).
The lever is small and can be hard to use due to its size, but it works. The Bobcat does not have a slide lock upon firing the last round.
Accuracy
My test Bobcat is a 1995 production gun in .22LR that I've had since it was new. Over that time, I've easily put 3-4,000 rounds of various manufacture and weight through the little Beretta "cat" gun.
Yes, it has jammed, sometimes a lot. As with most rimfire semi-auto pistols on the market, its reliability and performance are very dependent on the type of ammo with which it is stoked.
Better-quality ammo tends to keep on ticking more than the extremely cheap bulk-pack stuff, but the good news is the gun will let you know within a magazine or two if it doesn't like a particular load.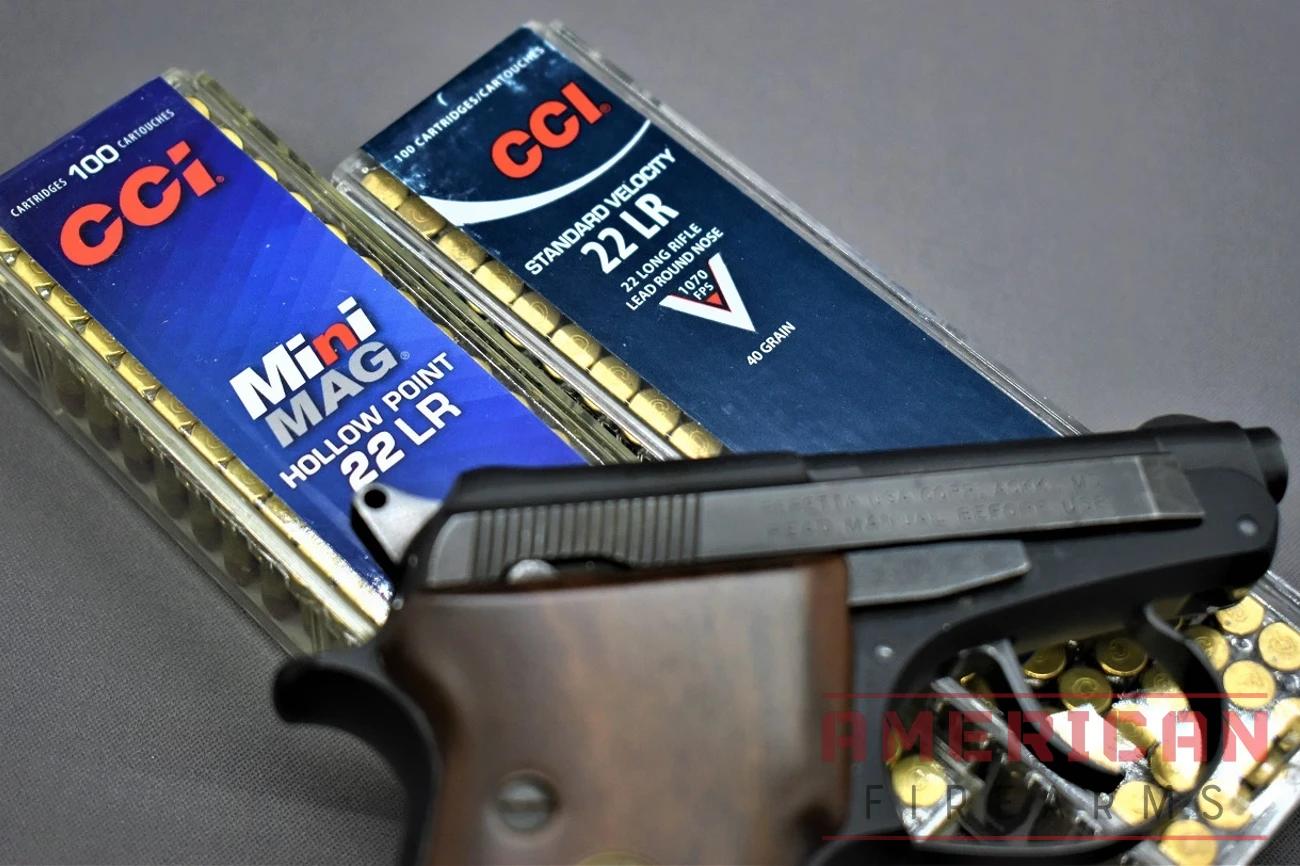 The Bobcat next to boxes of test ammunition. This really highlights how small it is.
Among the most reliable (and affordable) options I've found over the years that will run almost 100 percent of the time is CCI's 40-grain standard velocity (1070 fps) lead round-nosed target loads, suitable for plinking and training, backed up with CCI's Mini-Mag 36-grain hollow point rounds— which have an advertised velocity of 1260 fps– for concealed carry use.
When tapping in the CCI loads, with a clean gun I usually go at least 150-200 rounds between any sort of stoppage, which is easily cleared due to the Bobcat's simple open-slide/tip-up barrel design. I have no experience running subsonic ammunition with the Bobcat, but pairing one of the newer threaded barrel versions with a suppressor could make for some very quiet shooting.
When it comes to accuracy, I can typically zap an 8-inch circle three-for-three times with Mini-Mags at 10 yards when drawing from concealment (via pocket holster) with the timer holding less than four seconds. Not Jerry Miculek fast, but we are talking a shooter with average skills holding a pistol smaller than most smartphones.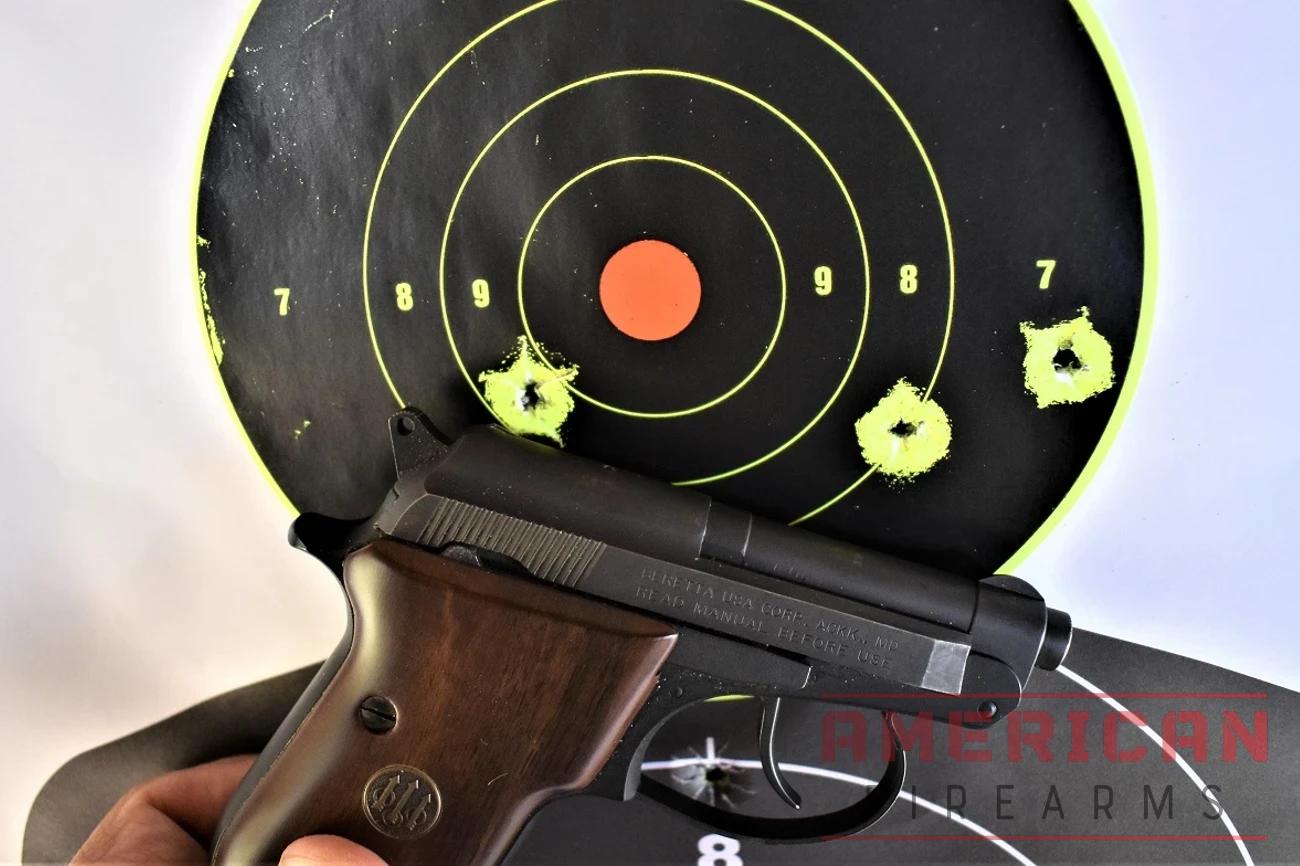 I can typically zap an 8-inch circle three-for-three times with Mini-Mags at 10 yards when drawing from concealment (via pocket holster) with the timer holding less than four seconds.
In slow fire, I was able to put 22 of 25 rounds inside a 10×8-inch oblong circle with the three flyers being just an inch or so off target. For a small pistol with quite simple sights and almost no sight radius, it can be accurate, especially up close.
While by no means is the Bobcat a competition gun, it can be incredibly fun to shoot on the range, particularly in its rimfire format.
Sure, seven rounds means for lots of reloading, but I'm always smiling afterward.
I was able to put 22 of 25 rounds inside a 10x8-inch oblong circle with the three flyers being just an inch or so off target.
Things to Love About It
The Bobcat is one of the most compact autoloading pistols on the market and, amazingly, still works despite its scaled-down dimensions.
As long as the user finds the right ammo loads to dial in the performance "sweet spot" and keeps it relatively clean, it is a blast to shoot on the range and carries in such a small and light profile that it is easy to forget that you have it on you.
The recoil is light with rimfire ammo, with minimal muzzle flip, and the pistol is easy to get back on target after the first shot, particularly with its DA/SA trigger.
As referenced, the Bobcat isn't a general-purpose pistol. Where it excels is as a carry gun for instances where, or for individuals who cannot, call upon a larger carry piece. Likewise, while enjoyable to shoot, it is not really a plinker and has a handicap when firing at any range past 15 yards due to its limited sights and short barrel.
Finally, it can be dangerous for some who aren't careful about their gun safety (know the 3 basic rules) and forget to flip up the barrel to "clear the pipe," so to speak, when unloading the pistol.
This is because, as it is a simple blowback action without an extractor built into the slide, those used to removing a magazine and racking a slide to clear a loaded chamber will be left with the surprise of a round still in the barrel (and the Bobcat will fire with or without the magazine inserted.).
This could prove hazardous and is a good reason that, for anyone with a tilt-up barrel pistol, they pop up the barrel and ensure the bore is clear when unloading the gun.
All of the above is straightforward enough when you're familiar with double-action pistols. Newer shooters, however, will likely find the Bobcat intimidatingly complicated (and potentially risky), so I'd really recommend the Bobcat for experienced shooters for whom navigating a more complicated manual of arms comes naturally.
The Bobcat is a small gun. Like, ridiculously small. It isn't as small as you can get, as there are North American Arms' line of Mini-Revolvers, but when it comes to semi-autos it is pretty much as small as it gets since the Browning FN "Baby" went out of production in 1983 and the F.I.E. Titan was halted from import soon after.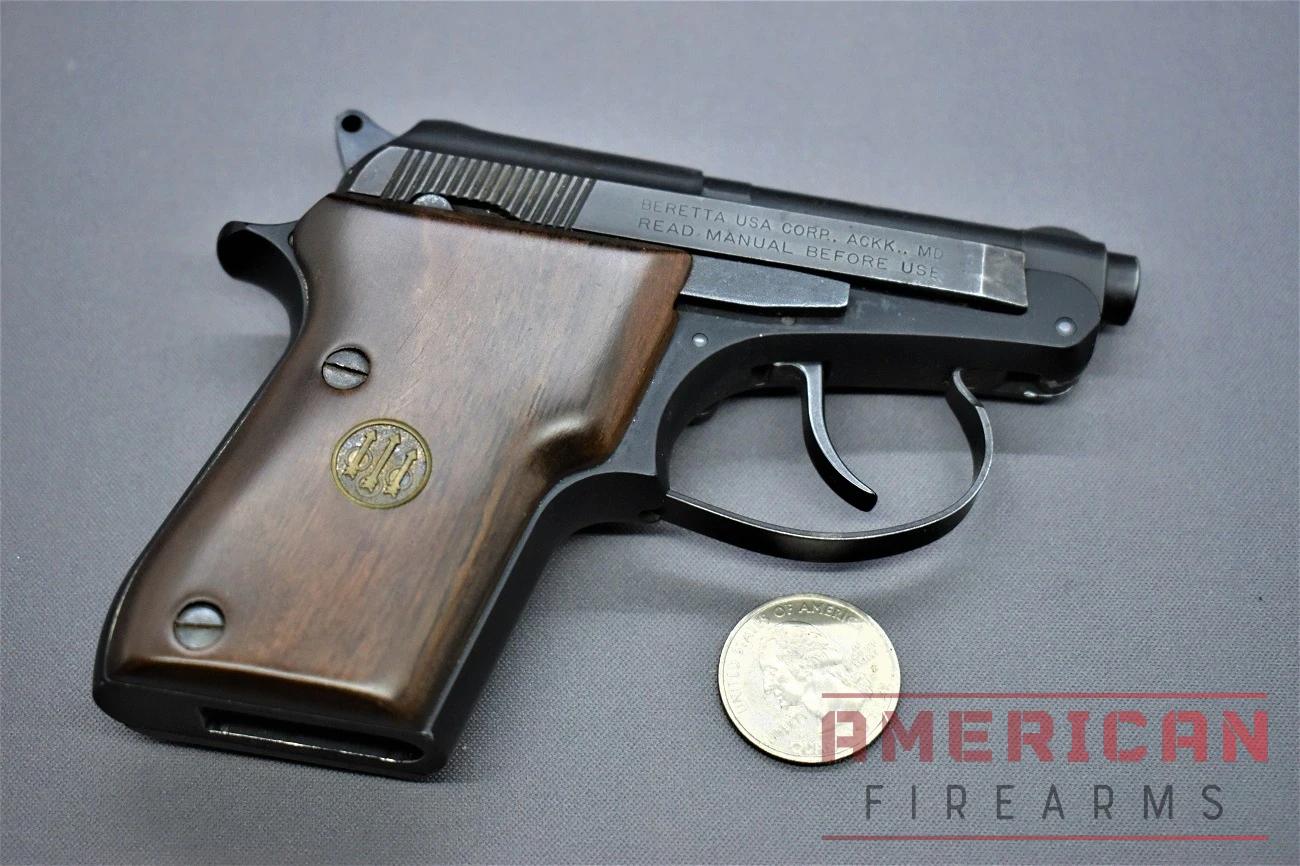 A side-by-side image of the Beretta Bobcat pistol and a US quarter, showing the pistol's small size in comparison to the coin.
While Taurus makes a Bobcat imitator, the PT22, it is a good bit larger by comparison and of poor performance. Ruger even tried to crowd in on the Bobcat's market share with the Lite Rack LCP II, which offers a few more rounds (10.1) but in return is slightly larger, leaving the Beretta still with the benchmark in the dimension game.
As such, the Bobcat splits the difference between low-capacity derringers and Mini-Revolvers and "mouse gun" sub-compacts such as the Ruger LCP and KelTec P3AT, providing more rounds and a faster reload than the former and of smaller size when compared to the latter.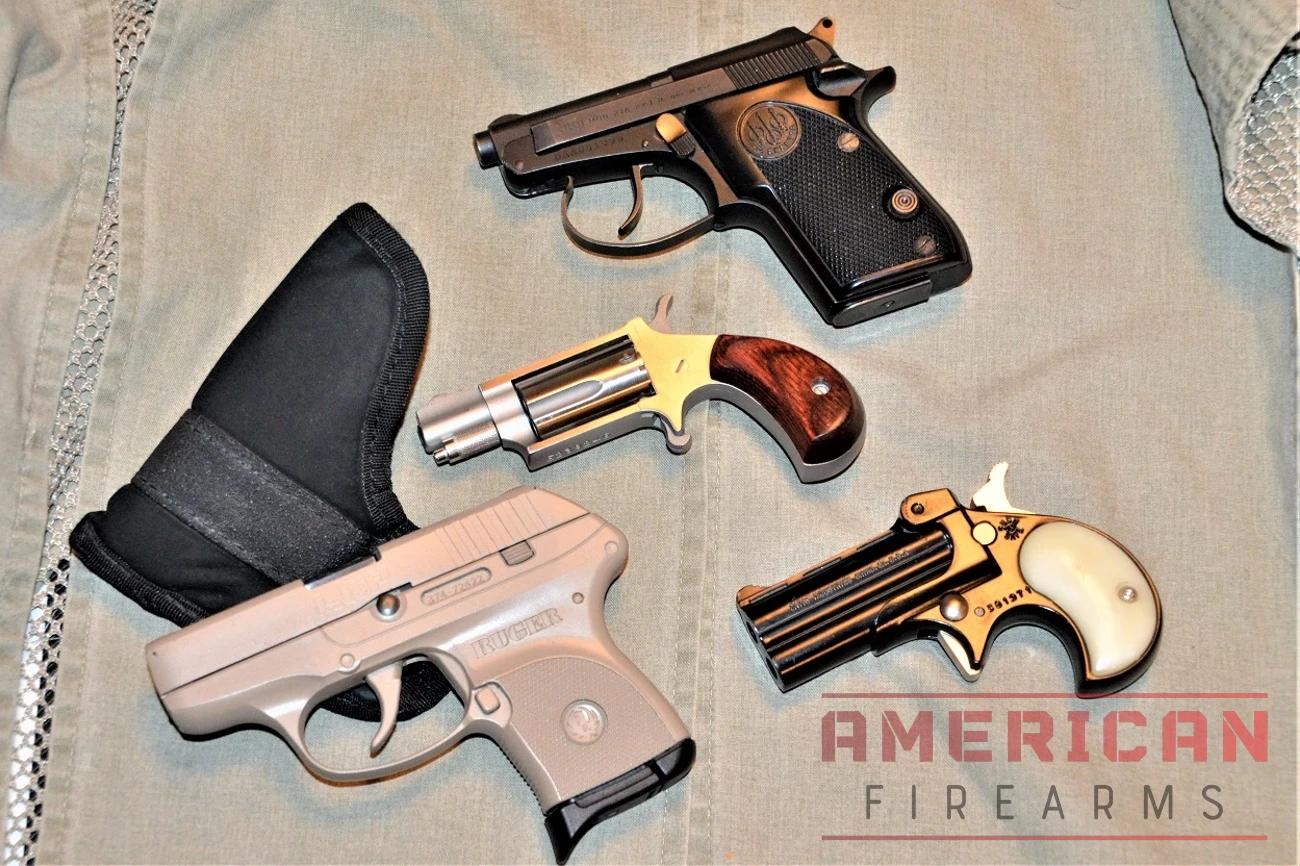 The Bobcat splits the difference between low-capacity derringers and Mini-Revolvers and "mouse gun" sub-compacts such as the Ruger LCP.
Surprisingly for a popular gun that has been on the market essentially unchanged for 40 years, there are few aftermarket parts available for the Bobcat. I guess no one saw the point in trying to improve it.
Sure, there are some folks making grips and threaded barrels for it, but that's about it. However, factory OEM parts are easy to find for those who want to refresh their little Beretta 21A Bobcat for continued use.