The Best Pocket Pistols in 2023
Written By
Michael Crites
Licensed Concealed Carry Holder
Reviewed by
Editorial Team
Learn About The Editorial Team
Share:
Products are selected by our editors. We may earn a commission on purchases from a link. How we select gear.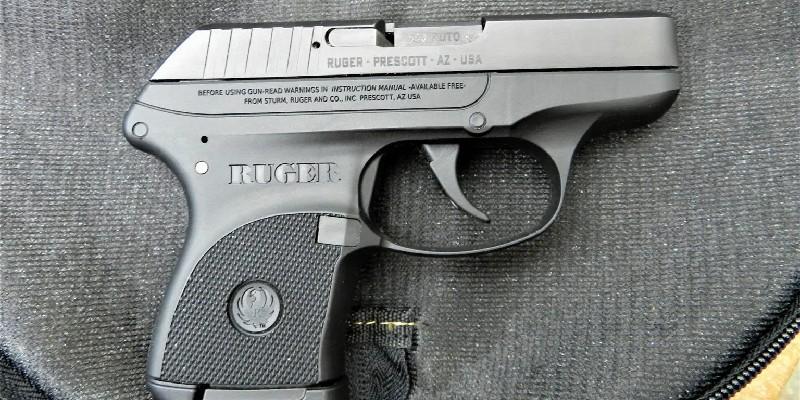 According to research by the Crime Prevention Research Center, over 19 million Americans in 2020 had concealed handgun permits – allowing them to carry a gun for personal defense. Of course, this factor doesn't include adults who carry without a permit in the 15 states that do not require one.
One of the more popular styles of concealed carry pistols is of course the pocket pistol.
Below is my list of the best pocket pistols. I list the best choices in terms of value, performance, design, and cost.
Click on the name to head to the product page, read reviews and check prices or skip ahead to the list of pistols.
1. Best Overall: Sig P365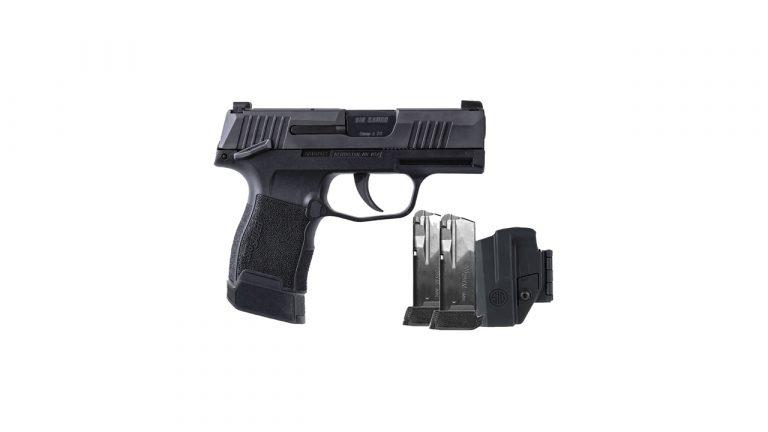 Specifications:
Weight: 17.8 oz
Capacity: 12
Length: 5.8"
Caliber: 9mm Luger
Barrel Length: 3.1"
Height: 4.3"
Action: Striker-Fired
Pros:
Outstanding capacity-to-weight ratio in this class of pistols
Factory night sights are great for those not wanting to mess with optics
Cons:
Very early models had issues with the firing pins, so get a new one as opposed to a used one.
Some people have difficulty getting a good grip on the 12-round magazines
Sig Sauer made waves two years ago with the micro-compact P365, which has an overall length of just 5.8-inches and a 17.8-ounce weight. Less than 4.3-inches high, it still offers a 10+1 readily expandable capacity.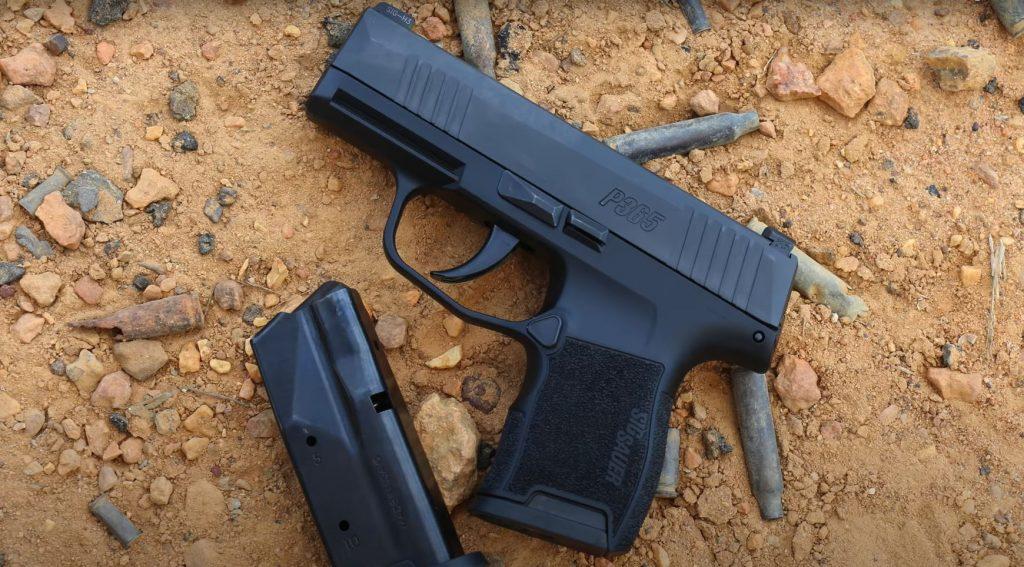 9-mm-subcompact-Sig-P365-magazine
In a different take on instinctive shooting, the company also offers the Sig Sauer P365 SAS, which ditches traditional front and rear sights for an FT Bullseye sight set into the slide top, producing a svelte snag-free draw.
2. Lightest: Ruger LCP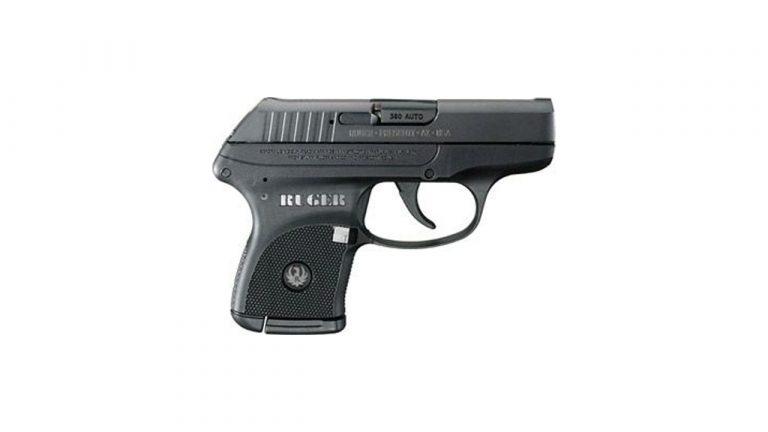 Specifications:
Weight: 9.6 oz
Capacity: 6
Length: 5.16″
Caliber: .380ACP
Barrel Length: 2.75"
Height: 3.6"
Action: Striker-Fired
Pros:
Exceptionally concealable
Striker-fired design makes it hard to snag on drawing
Clips and trigger guard lasers make this a true "pocket gun."
Cons:
.380 ACP is a little anemic when compared to 9mm Luger
With only six rounds of capacity, you're trading firepower for concealment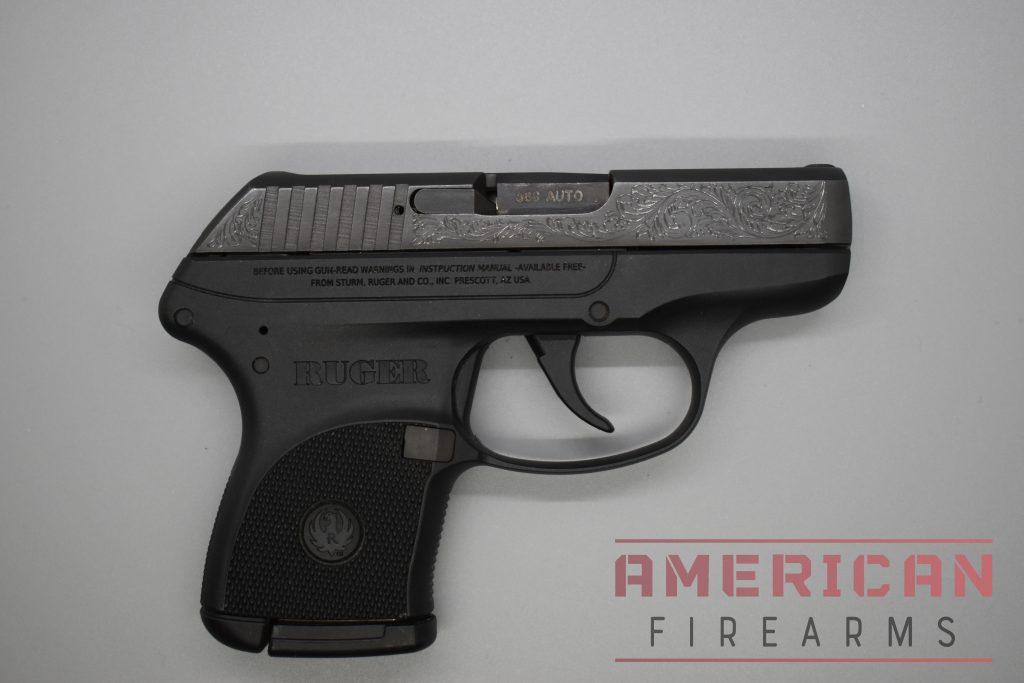 While the smaller frame of the LCP requires thoughtful hand placement, the smaller .380 caliber offers more control
With a height of just 3.6-inches, the Ruger LCP is ready and willing to clock in for pocket carry. Bringing 6+1 rounds of .380ACP along for the ride, it weighs just 9.6-ounces in its standard model. One thing to note – a .380 only has about 2/3rd the stopping power as a .38 Special, so if stopping power is a critical criterion for you there are bigger caliber pocket pistols available.
Best of all, it can often be had for as low as $200.
One of the best deep concealment pocket pistols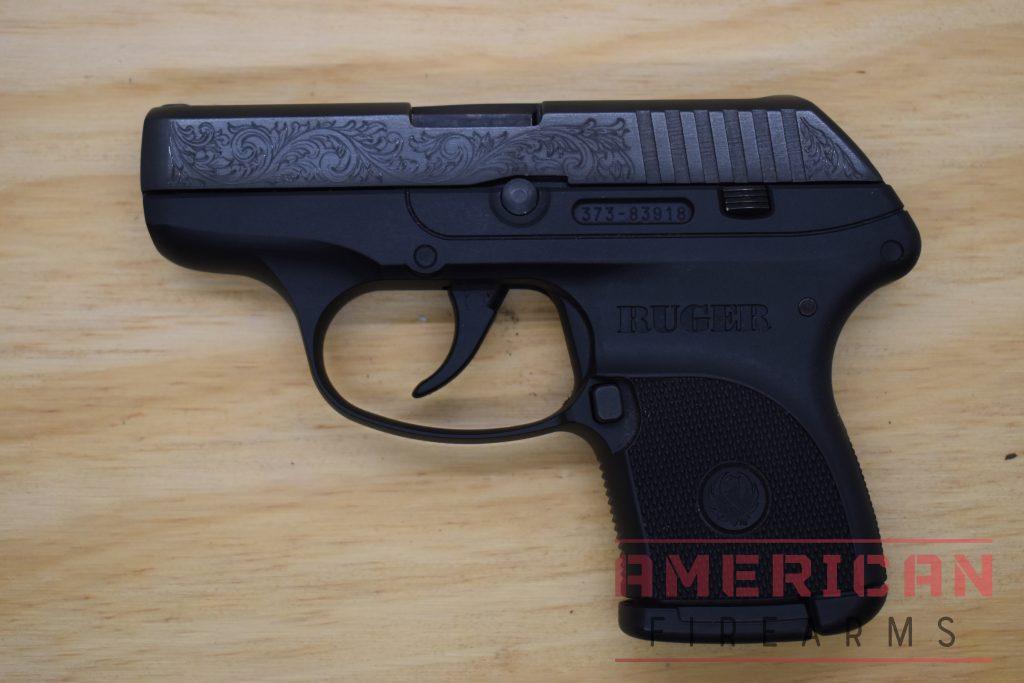 Pocket, ankle, or IWB/OWB -- you can take your pick.
In addition to the ease of use, the LCP is incredibly popular, so you'll have a massive array of both pocket and IWB/OWB holsters to choose from.
3. Shortest: Beretta Tomcat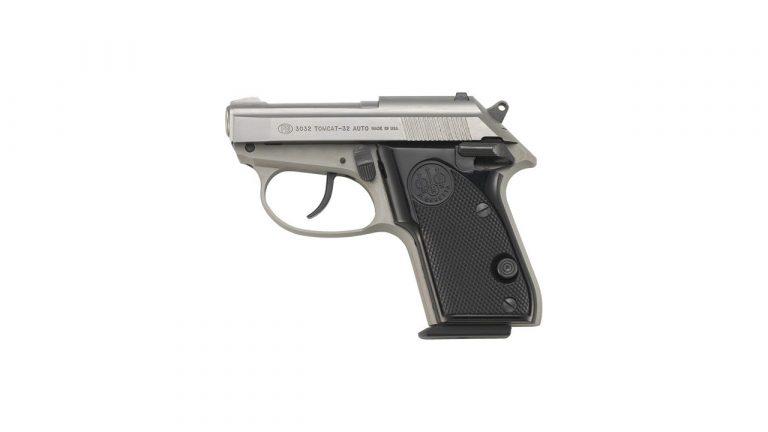 Specifications:
Weight: 14.5 oz
Capacity: 7
Length: 4.92″
Caliber: .32ACP
Barrel Length: 2.4"
Height: 3.7"
Action: Double Action, Single Action, Hammer-Fired
Pros:
One of the most beautiful handguns ever made
A must-have for Beretta fans
Single-action trigger is surprisingly good
Cons:
.32 ACP is marginal for self-defense purposes
Magazine release is in the lower portion of the grip, so reloading can result in the user fumbling the gun
Evolved from a long line of tip-up barrel "cat" guns from the Italian firearms icon, such as the Minx and Bobcat, the short-barreled Beretta Model 3032 Tomcat is a lightweight pocket pistol that has been in production since 1996.
About the size of a cell phone, the Tomcat is 3.7-inches high and has a magazine capacity of 7+1 rounds of .32ACP packed into a sub-five-inch overall length.
The two-position safety engages smoothly and keeps things under control, which both locks the slide and preventing the pistol from firing. The magazine release is located to the left of the grip, making one-handed operation quick and easy.
The dual single or double action semi-auto options on the pistol make it a go-to firearm for both deep concealment LE and extremely popular as a backup.
A quality carry experience
Pros
Light
Easy to use
Incredibly short
Cons
4. Budget Option: Diamondback DB9
Specifications:
Weight: 11 oz
Capacity: 7
Length: 5.6″
Caliber: 9mm
Barrel Length: 3"
Height: 4"
Action: Striker-Fired
Pros:
9mm is a suitable caliber for self-defense
Controllable
Aggressive grip texturing will aid shooters in dealing with recoil
Cons:
Not rated for +P or hotter ammunition
Hotter defensive loads will void your warranty
Diamondback warns of cycling problems with bullet weights over 124 grains
Ammo sensitive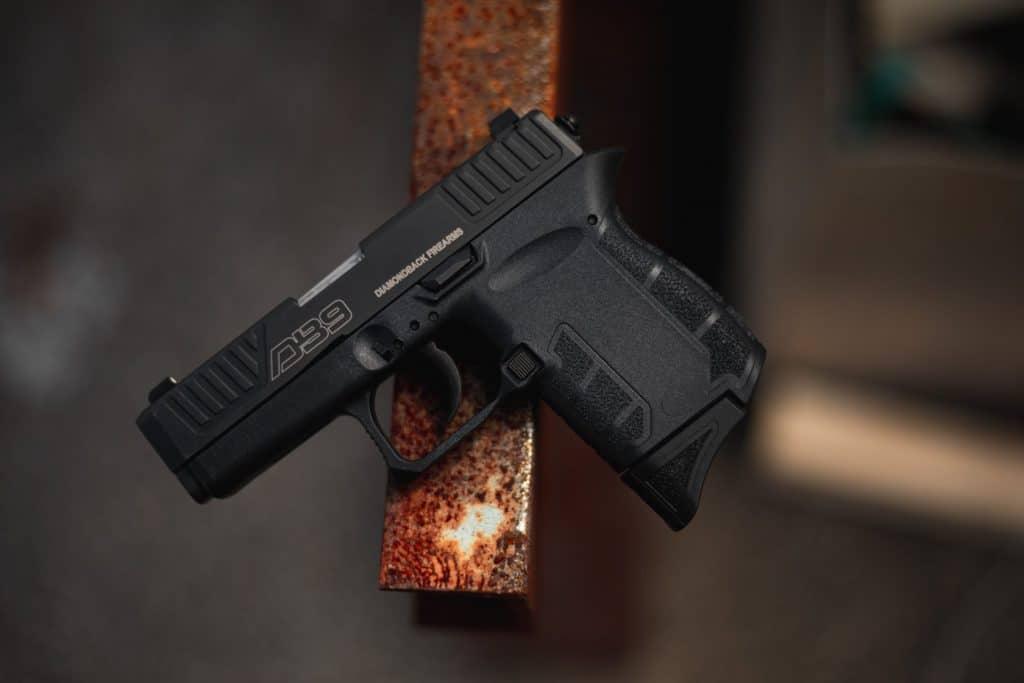 Diamondback DB9 Gen 4
Despite its slightly awkward looks, the sub-$300 Diamondback DB9 is just 4-inches high and weighs 13.4-ounces, which puts it and the Kel-Tec PF-9 in the same club of being about the only "pocketable" 9mm pistols on the concealed carry market.
Reliable, it makes a good companion for trips to the gym or corner store.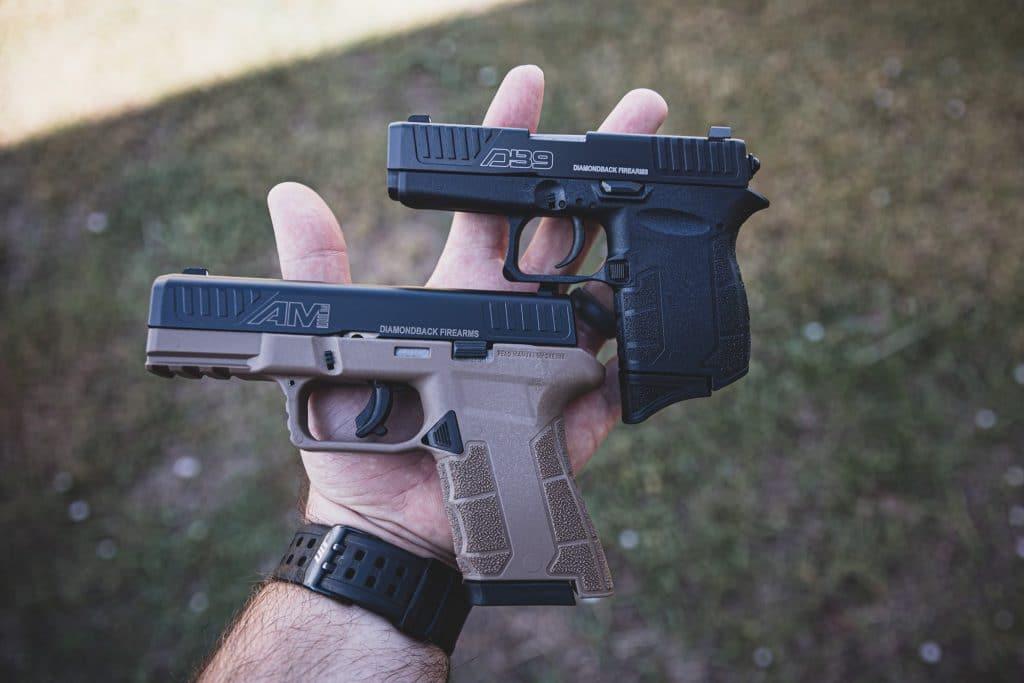 Diamondback AM2 compact compared to the Diamondback DB9 Gen 4 subcompact
5. Also Great: Glock 42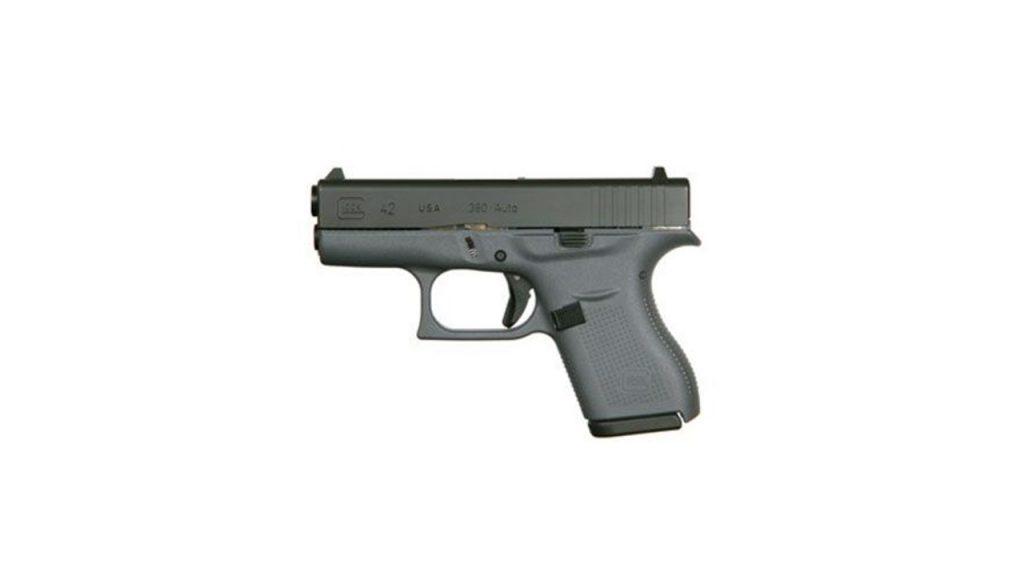 Specifications:
Weight: 13.76 oz
Capacity: 6
Length: 5.94″
Caliber: .380 ACP
Barrel Length: 3.25"
Height: 4.13"
Action: Striker-Fired
Pros:
Glocks are nearly always super reliable and this is no exception.
The manual of arms is identical to larger Glocks, so if you're used to those, this is a good option.
Cons:
.380 ACP is a little on the underpowered side for self-defense
Six underpowered rounds on tap isn't much stopping power
The Glock 42 certainly looks and operates like a "real" gun – because it is. While technically not a pocket pistol in the traditional sense, it's the smallest Glock you can get your hands on at just under an inch wide and about 4″ tall, all while offering a 6-round capacity at just shy of 14 oz empty.
Plus it comes with some niceties that are found on other Glocks, including an adjustable rear sight, a 5.5-pound trigger that resets smoothly after firing, and the striker-fired semi-automatic pistol build that made the Austrians' famous to begin with.
Of course, this being a Glock there's no external safeties which is ideal as these will almost certainly slow your drawing and firing during practice or in a live situation.
A History of Pocket Pistols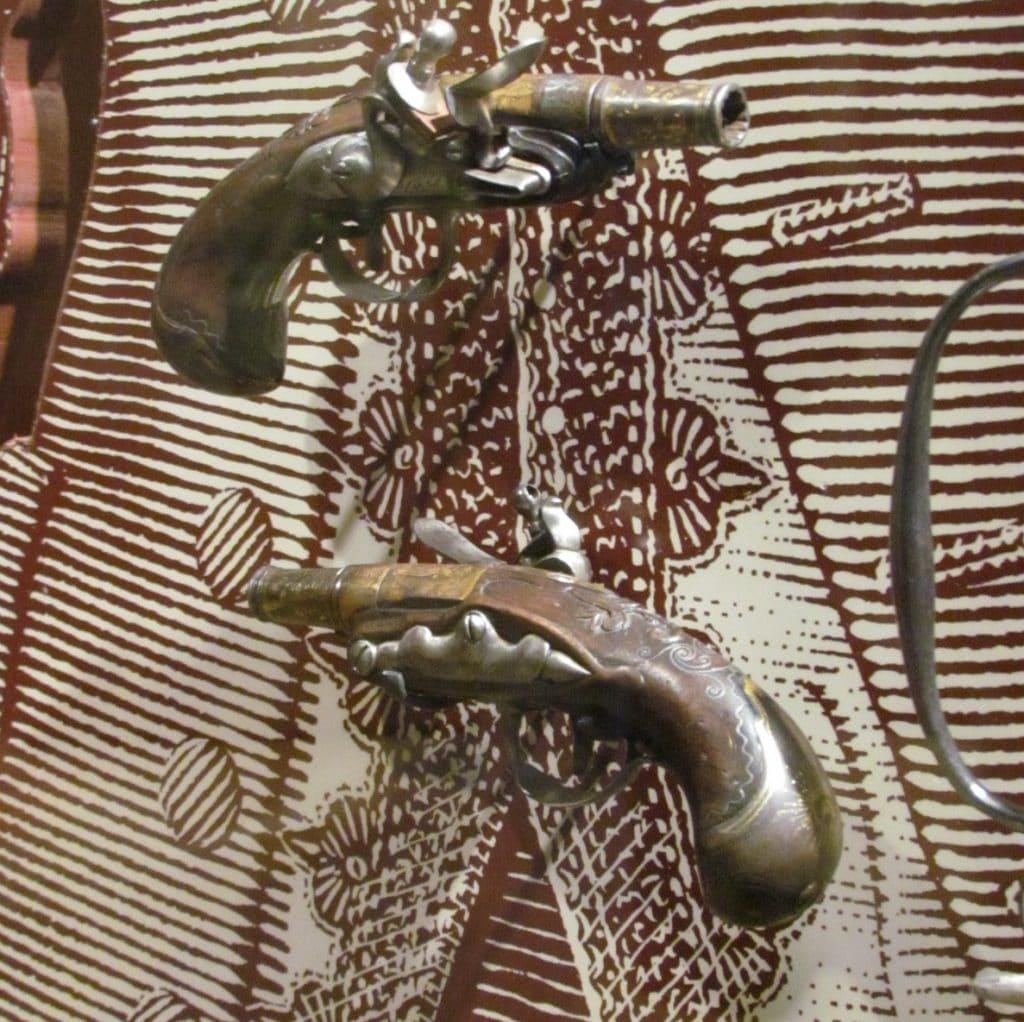 A pair of pocket pistols from the 18th Century, designed to give traveling gentlemen a couple of surprises to offer robbers
Something like a pocket pistol has been in civilian hands since the early modern period.
Then, there were models of duckfoot pistols that were flintlocks. Some of them had as many as four barrels. While they were a lot less concealable than modern pocket pistols or, for example, a dagger, a duckfoot pistol was a way for a person to have several shots, fired from a short barrel, that was more or less useful at extremely short ranges.
I certainly would not want to carry one today, but they are, at least conceptually, the precursor to the modern pocket gun.
As firearms technology advanced, so did pocket pistols. By the 1840s, there were cap and ball revolvers that had barrels as short as an inch or two, making them true pocket guns in the modern sense of the word. Of course, black powder and percussion caps were prone to things like falling out of place, getting damp on a rainy day, and so on.
Still, I'd much rather have a cut-down Colt Navy from the 1840s than a duckfoot pistol from a century prior to that. As time wears on, it seems, people have the ability to get a lot more reliable pocket pistols.
The 20th century saw a lot of innovation in the realm of pocket pistols. Revolvers remained, and remain, popular choices even to this day for their reliability and thanks to the fact that they can be fired from within a pocket if you don't have time to draw. The early 20th century also saw the advent of pocket-sized semi-automatic pistols such as the Colt 1903.
Seriously, if Colt wants to remake the 1903, I'd happily buy one in .32 or .390: it's an iconic and beautiful design.
The 21st century has seen a major rise in lighter pistols, like the Sig P365, that bring a lot more ammunition than ever to a format that can easily sit in a pocket. These designs also have great modern features like sights that are actually usable. There are also some unusual designs out there, like the LifeCard, which is a folding .22 single-shot pistol in the shape of a credit card.
Over time, pistols are not getting much smaller, Derringer's aside. What I do see, however, is more reliable, easier-to-shoot pocket pistols coming out every few decades or so.
What to Look for in a Quality Pocket Pistol
1. Appropriate Size
These "mouse guns" are light and small enough that, in addition to regular IWB or OWB carry methods, they can be carried in a pocket under the right circumstances.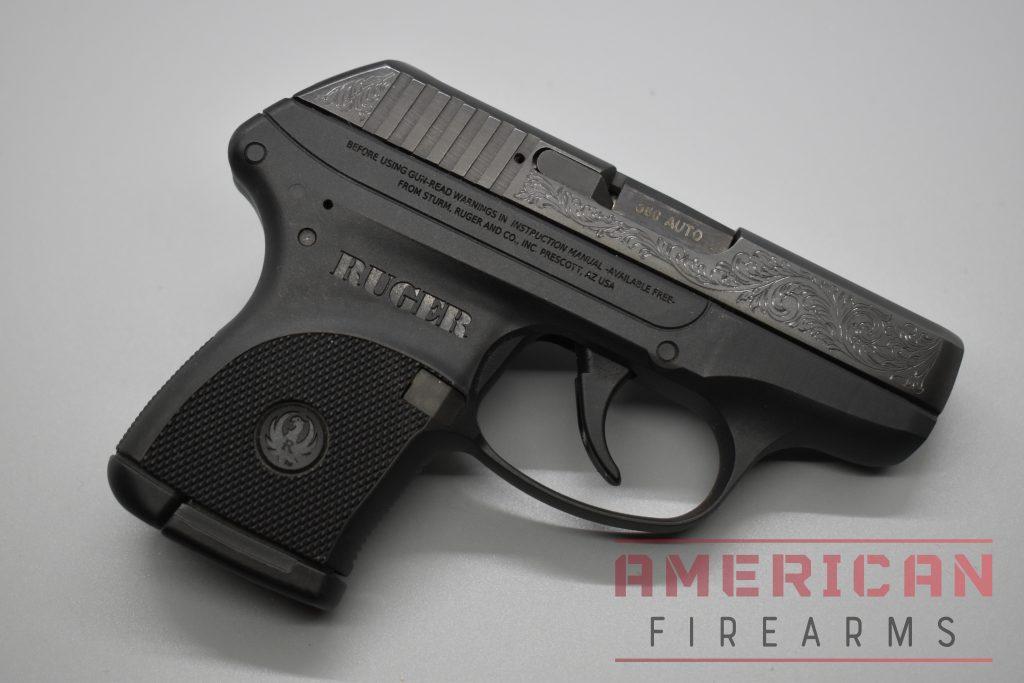 At just under 4-inces tall the Ruger LCP is an ideal pocket pistol
The key benchmark on pocket carry guns is typically a height less than 4-inches and a weight less than 15-ounces, roughly the same profile as a large mobile device like an iPhone.
On the downside, these palm-sized pistols are low in capacity, are often chambered in less than ideal calibers, and, due to their slight weight, can present a healthy recoil.
In order to determine the best pocket pistols, we chatted with firearms experts at some of the largest gun retailers in the nation, as well as local gun shop owners in the Oregon area.
They provided us with the criteria we used to focus in on the pocket-sized recommendations – these are readily available and ideal for pocket carry, concealed carry, or any other use that fits their diminutive stature.
2. Holster Preference
Running a pocket pistol doesn't mean you have to pocket it.
More than just a way to be prepared to defend against lethal force, concealed carry is for many a lifestyle. Following the mantra of "better to have it and not need it than to need it and not have it," many every day carry (or EDC) their preferred handgun – be it a full-size or pocket gun.
Of course, regardless of how carefully selected your personal defense pistol may be, there's no substitute for regular training through a combination of safe dry fire/unloaded drill as well as live-fire range sessions.
With that, the safest way to carry is in a holster – one that provides a reliable presentation of the grip to the user on each draw while keeping the trigger guard covered to help prevent negligent discharges– after all, it is embarrassing to shoot yourself with your own gun, especially in public. If pocket carry is your requirement, a quality pocket holster will prevent your pistol from jostling around and make sure the trigger guard has adequate coverage.
3. Carry Position Fit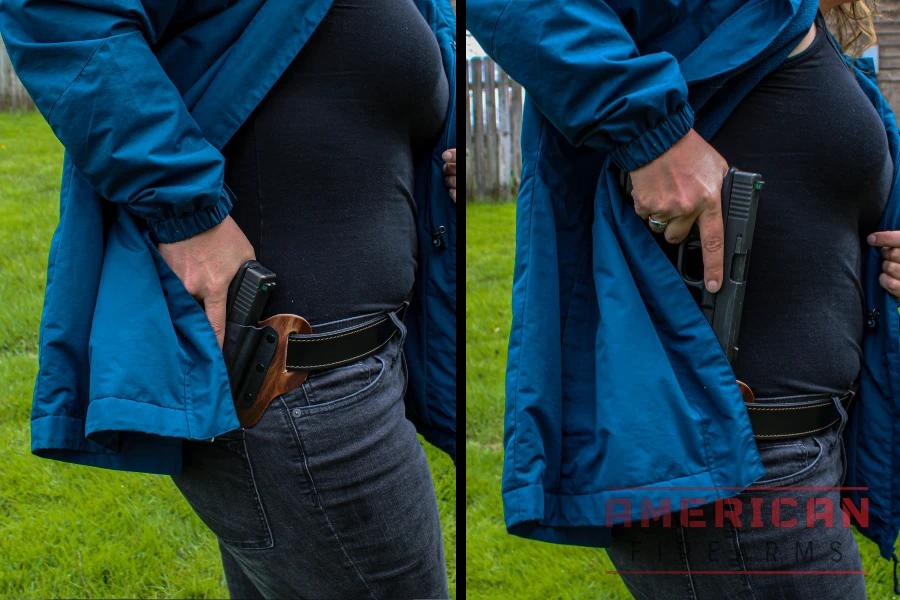 If you carry IWB or OWB, just make sure your preferred pistol is compatible.
IWB Carry
The preferred carry method for pocket pistols is typically inside the waistband, or IWB, on the strong side from the 1 o'clock to 4 o'clock position for right-hand users (11- to 8 o'clock for left), with the positions closer to the navel reserved for those who like to appendix carry.
This allows the user to best protect their gun with their arm and core strength during an incident in which retention is a must.
Small of the Back Carry
Small of the back carry is less popular due to the fact it is harder to sit comfortably or draw from a seated position such as when driving a vehicle.
OWB Carry
Likewise, outside the waistband, or OWB carry, is typically reserved for those who prefer to carry openly– a practice that can draw negative attention to the user or– those who use a cover garment such as a vest, jacket or overshirt.
Shoulder Holsters
Shoulder holsters, a favorite of 1970s movies and 1980s cop shows, have limited appeal these days but are still viable concealed carry options for those who, like OWB practitioners, use a cover garment. Further, shoulder holsters are a smart choice for people who spend a lot of time in cramped, seated positions, such as individuals who drive most of the day.
Pocket Carry
Pocket carry, limited to smaller guns, is hard to draw from and many find it even harder not to have their firearm "print" while seating.
Nonetheless, this can work well for those without belts but still wanting to carry, such as when wearing basketball shorts to the gym or going to the beach.
Off Body Carry
Using a backpack, bag, or briefcase works in cases where form-fitting clothing may make it harder to conceal. On the downside, one can dangerously become separated from their accessory and lose access to their carry piece.
Moreover, the added time and training required to be able to access a gun held in a bag is a problem to be weighed. Ideally, you want to be able to react to a threat, draw and be up on target in less than two seconds, or about the time it takes to say, "alligator."
Ankle Carry
Ankle carry, usually reserved for pocket-sized handguns, can also put the user at a time penalty and requires additional training to be able to draw from such a position quickly. When utilized, most advocates for ankle carry do so for a backup gun or if they spend long periods in a seated position where they can better access their shoes, for instance at a desk.
Why Carry a Pocket Pistol
The best reason to carry a pocket pistol is that you are a lot more likely to always have it with you.
Since these are small guns, you can easily put them in a holster, a bag, or so on and go about your day. They tend to be a lot smaller and more comfortable to live with than, say, a full-size 1911, so I think it's a lot more likely that you will commit to keeping a gun on you if you forget that it's there in the first place.
Second, the small size and relatively low weight of pocket pistols make them very easy to conceal. In a lot of states, this helps to keep you better in compliance with local and state laws, which is always a bonus. Even in open-carry states, a lot of people prefer that no one knows that they are armed, and I see the wisdom in this.
While it's important to advocate for our rights, it is a major tactical advantage in a lot of situations to be as incognito as possible, and being able to be in a crowd where no one knows you have a pistol on you is a big plus in our book.
Third, I think that pocket pistols might get more people into the hobby of shooting. For non-enthusiasts, guns can be big, scary, loud objects that bring fear rather than excitement.
With folks like that, starting them off on a gun that is relatively small might make them feel a little less anxious about shooting it, even if pocket guns are, in our view, some of the hardest kinds of weapons to master. You can train a flinch out later, but a cute little gun might be the way to get someone on the fence into the shooting community.
Finally, even for those who like larger guns, a pocket gun is a great backup. Whether it's in an ankle holster, a bag, or your glove box, having a second handgun that is easier to conceal might be exactly what you need if you end up without your primary handgun, or if it goes down thanks to running out ammo or sustaining a malfunction.
As many military folks like to put it: two is one, one is none, and none is a letter home to your mom about how brave you were.
Semi-Autos: These days, the most common kind of pocket pistol that most people choose to carry is semi-automatic. These fire one bullet with each pull of the trigger and feed from a detachable box magazine.
Most people like the simplicity of these guns in terms of their use, but there is some moderate debate about how reliable pocket guns are, especially in smaller rimfire calibers like .22 LR.
That said, today's semi-automatic pistols are reliable, work well, and are the ideal pocket gun for the majority of shooters since they're very simple to use.
Revolvers: Revolvers are also a somewhat common choice in these small-format guns.
Revolvers also fire once per pull of the trigger, but they feed from a cylinder rather than from a magazine. The mechanisms of a revolver are super simple which makes them both durable and exceptionally reliable.
The downside with revolvers is that reloading them takes much, much longer than putting a new magazine into a semi-automatic handgun, which is one of the reasons that some people prefer semi-autos over revolvers in the 21st century.
With that said, a revolver can be an excellent choice for people who are willing to work on the training aspect of them a little.
Derringers: For both pistols and revolvers, it's worth mentioning "Derringers" a little bit. While Derringer is merely a brand of small guns, the term, sort of like Kleenex, has been used to describe truly tiny guns. Most of these will either be a pistol or a revolver, and they'll fire a standard round, albeit often one or two of them.
Some derringers are also one-shot weapons, which, to us, makes them more of a novelty or a total last-ditch gun than something that is all that terribly good for use in practical self-defense. That said, they are better than a strong word in a gunfight.
Oddballs: Finally,  we have what I'll call "unusual" pocket pistols for lack of a better term. Odd, small gun designs date back to things like the duckfoot pistol we mentioned earlier, and today include things like the LifeCard.
There are also a lot of truly tiny guns of various designs that are difficult to shoot, but the novelty of them makes them interesting to people looking to carry something that's surely a conversation piece among close friends, if not the most practical of handgun designs out there in terms of capacity and shooting ease.
Despite the fact that we love pocket pistols, they do have more than their fair share of shortcomings. Here, we'll explain five of them.
A lot of pocket pistols come in small calibers. While 9mm and .380 ACP are likely fine for self-defense, calibers like .22 or .32 are a little more marginal in our minds, and we start to worry about the ability of those rounds to deter or stop an attacker if we ever did need to defend ourselves.
Of course, the way to resolve this is to stick with a modern design that shoots a larger caliber, like the Sig P365.
Since these guns are small, they are often more difficult to control. While one might think that such a small gun is easier to shoot, it's quite the opposite. Couple that snappy nature with a pretty consistent lack of aggressive grip texture and smaller grips, and you can see where the challenges come from.
The small, light frames of these guns are often hard to get a grip on and thus more difficult to get a good sight picture, deal with recoil, and so on. A lot of practice can help make up for this, but most people will never shoot a pocket pistol nearly as well as they do a full-sized handgun.
Capacity can also be an issue with a pocket carry gun. This is getting a lot better with time and innovative designs, but until recently, it was nearly impossible to find a pocket pistol that could contain more than ten rounds of ammunition at a time.
Of course, reloading is possible, but if you're already in such a situation that you need to defend yourself with potentially lethal force, then having to reload your mouse gun is something we very much do not want to do. Luckily, it seems as though the current trend is toward pocket pistols that can accept larger magazines.
The sights on many pocket guns also leave a lot to be desired. To be fair, it is extremely important that you can draw the firearm from a holster or your pocket without it snagging on anything. It is also just as important, we argue, that you can put rounds on target accurately with any concealed carry pistol.
This is always the case, but especially so when working in crowded areas, which does sometimes happen in self-defense shootings. We recommend looking for options that have night sights or at least clearly visible white or neon dots for sight to aid in you being able to put rounds on target.
Finally, the diminutive design, combined with lighter calibers, can lead to malfunctions that larger handguns do not have.
In our experience, smaller handguns experience more failures to feed than their larger counterparts, which is something to train for and be concerned about to be sure.
Revolvers tend to be super reliable, but with semi-auto designs, it is usually a good idea to get a lot of practice and to keep a spare magazine on you just in case the one in your gun is the root cause of your issues.
Pocket pistols are popular with women, which makes a ton of sense, and I very much support. If smaller guns help more people to defend themselves adequately, I think this is a great idea.
Manufacturers will, at times, respond to this by putting out pink models and the like, but in my humble opinion this borders on pandering and playing into cliches. Most women want to shoot well rather than make sure their pistol matches their shoes.
Many folks who carry larger handguns also use backup guns that would fall easily into the pocket category. Ankle holsters, being able to carry in a bag, and so on make it possible to stash a second gun somewhere nearby without adding too much overall weight to your everyday carry setup.
Pocket guns are also great for people who dress up for work or other occasions. It's fairly hard to hide a 1911 on an outfit that consists of a tucked-in polo shirt and some chinos, but a smaller gun like the Ruger LCP can fit just fine inside of an ankle holster, after all.
Additionally, the smaller frames of these kinds of guns work better for people who wear tighter clothing, and a pocket gun can, in fact, usually fit in a suit jacket's pocket.

March 11, 2023 —  We have reassessed this guide, and we're confident in our current pocket pistol recommendations. Images and links have been updated where appropriate.
Sign up for our newsletter
Get discounts from top brands and our latest reviews!